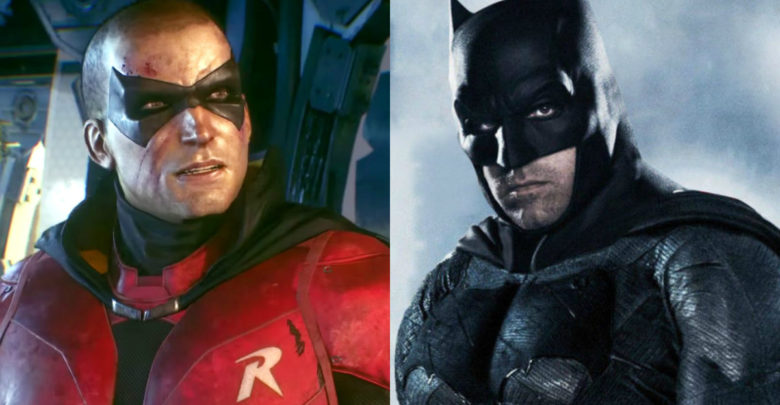 There have been a lot of times where Robin either became evil or turned into someone that scared the shit out of all of us. Sometimes even Batman wasn't able to control him. Here are some of those times listed:
The Last Crusade
The Last Crusade which is a special of the Dark Knight mini-series lets us get a lot of answers to the longstanding questions that were established in The Dark Knight Returns. This story tells us the time when Jason Todd actually took the Mantle after the quitting of Dick Grayson, also this told us how good a fighter Jason Todd really was but soon he became needlessly violent in future he also started letting criminals get burnt. This he used to do so that criminals would suffer, time went on and then we know what happened and then Robin became an addition to Batman scary rogues gallery.
The Lazarus Contract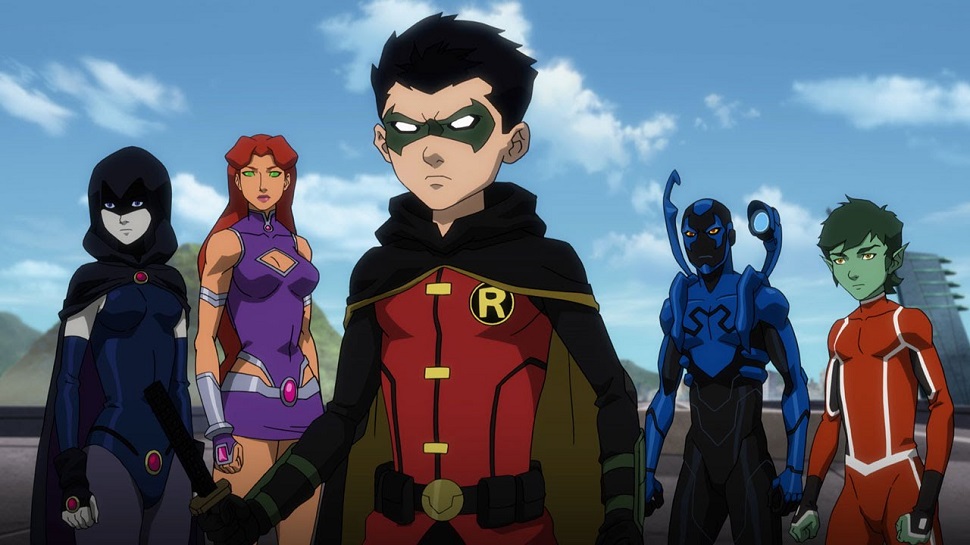 The Lazarus contract is a sequel to the Judas contract, here Dick's Titans and Damian Wayne's Teen Titans have to face the Mighty Deathstroke whose new powerful suit allows Slade Wilson to steal kid flash's speed who then Travels back in time and changes his own past. In order to stop him, some Titans followed him and meet with their younger selves. This has some good action but remains some scars which are still present in the present.
Batman Beyond
The Joker kidnaps Tim Drake and makes him into believing that he is his son, invites Batman over to show how he actually killed Tim Drake's identity and make him Joker Junior, by brainwashing his memories. He has beaten Batman and can kill him, but in order to have fun, he orders Tim to kill Batman who eventually kills him instead, scarred by all this, he himself turns into Joker when older.
The Heretic
This is a really shocking one in Grant Morrison's Batman.  Talia Al Ghul here decides to create another Damian for herself who came to be known as the Heretic but he was actually a clone of Damian that was controlled by Talia he. In future, he impales Damian with a sword in his heart and even shocks Alfred Nightwing and even Batman
The Future Is Now
In Geoff John's amazing storyline, ' The Future Is Now' there is a time in the future, where it is good to see Tim Drake has taken on the mantle of Batman, but what's surprising to see is that he's taken up guns, not only that the once Asylum, Arkham was now a cemetery, having the graves of all the fallen heroes and the villains that he had killed.
Robin Kills Joker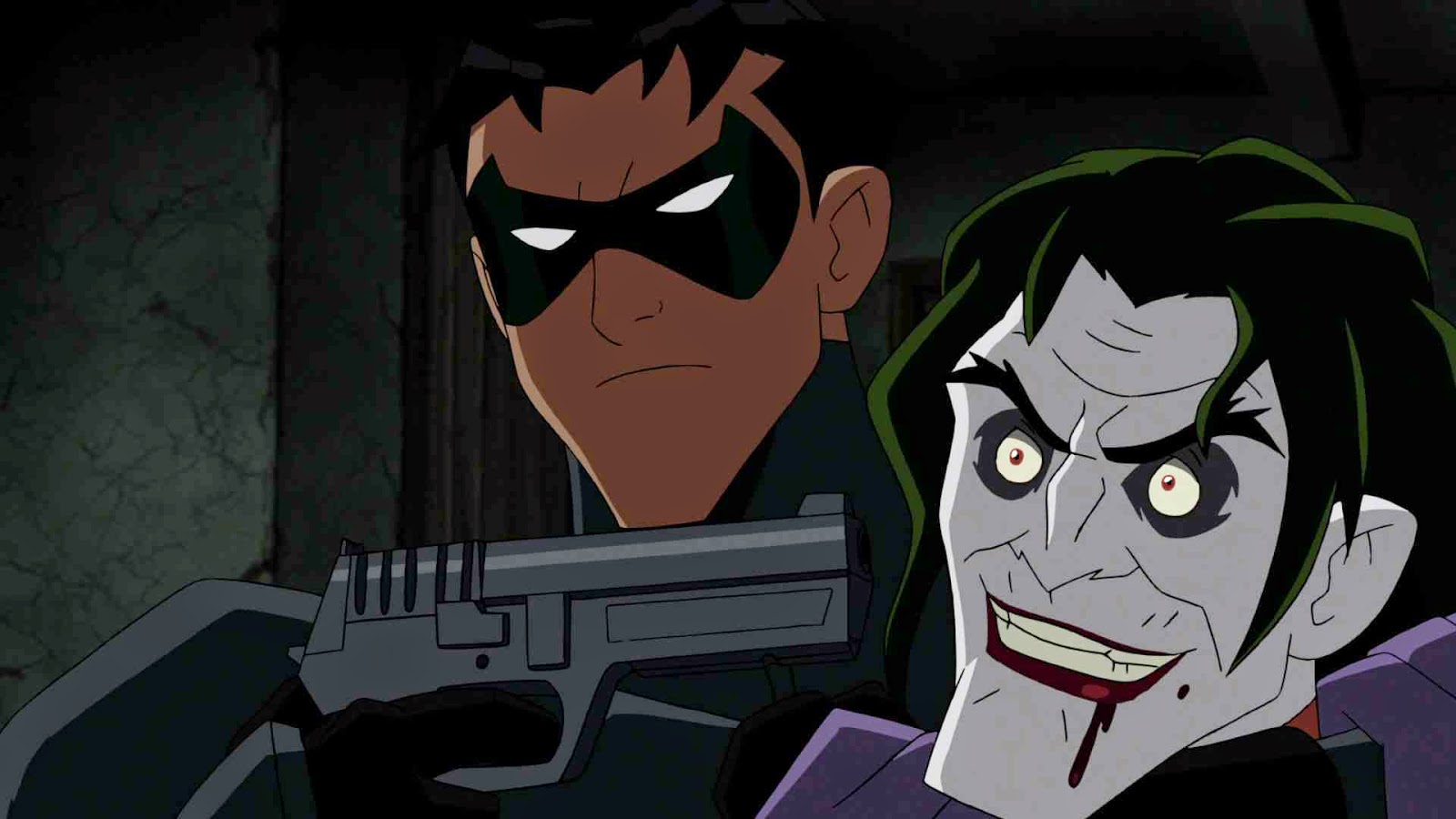 Joker finished Jason Todd or so he thought, Todd came back from Lazarus pit and was after joker's life since then but Wayne never allowed him to follow this path. Later while Jason travelled the multiverse he discovered that the Batman of earth-51 had resorted to the use of lethal force and killing but in the succeeding battle to escape the dying world, Bruce was murdered. While mourning, an alternate Joker invites trouble by mocking Jason, he then killed that Joker forever by devastating his skull with a rock before he left earth-51.
Batman VS Robin
In the film batman vs Robin Damian Wayne fights crime with Batman. Here we can see that he struggles to stop himself from killing people and then the struggle reaches a point where Damian decides that he will join Talon who works for the court of owls but in the end the film shows a different face of Damian and Bruce's relation as both come together in the end to fight Talon, but-but this will always make us question his loyalty as again and again Damian is attracted to the darkness
Todd Kills His Teachers And The Untitled
After the retcon in the New 52, when Todd is shown to have been revived by Ra's with the help of the Lazarus pit, he is trained at the All castle, of which he's later made the guardian of. After Jason figured out that the All-Castle's people were dead, which was told to be the doing of The Untitled and figured that the bodies attacking him were the reanimated versions of his teachers, who attacked him, Roy and Starfire, Todd had to kill the. Later in the story too, Todd kills the members of the untitled.
Injustice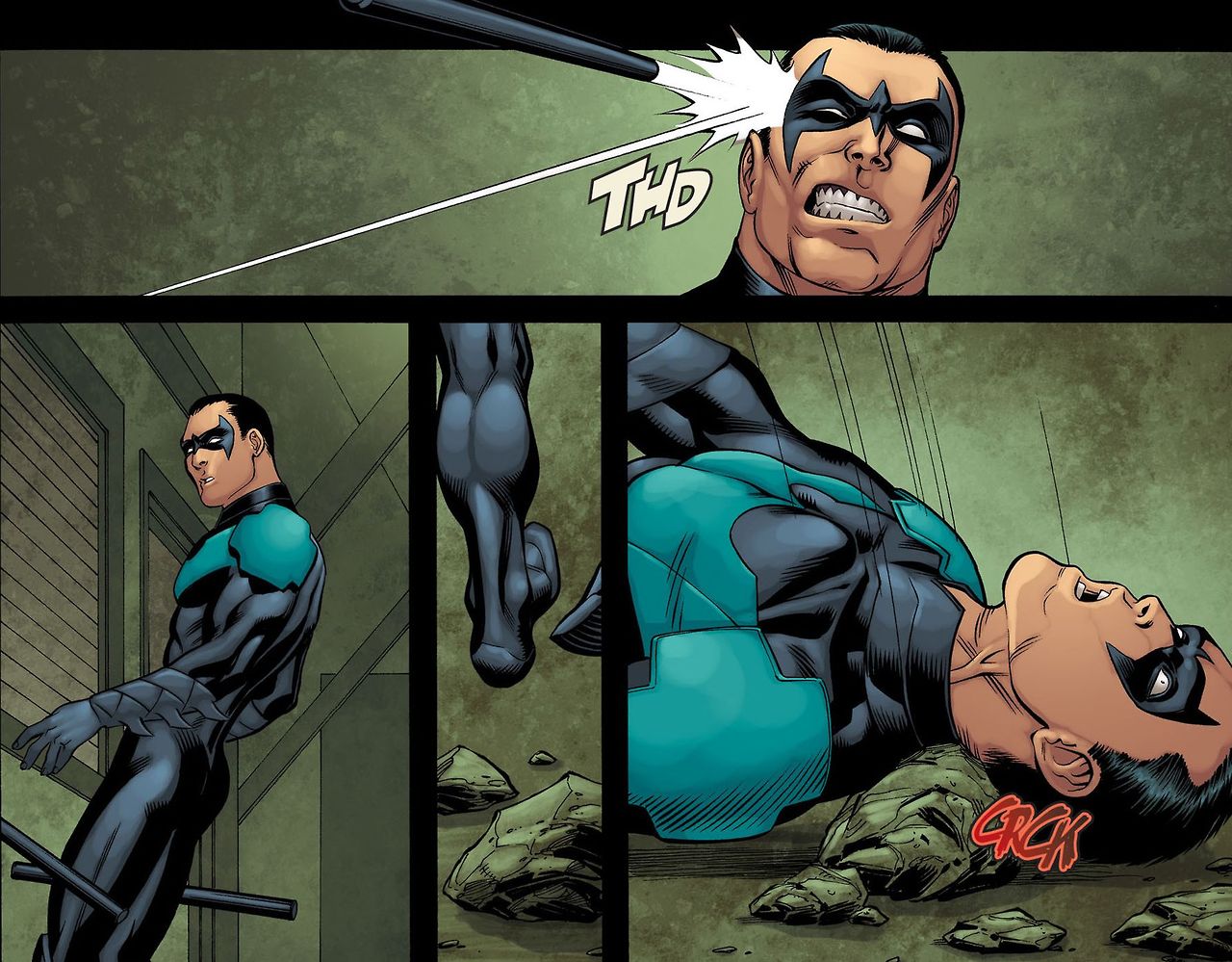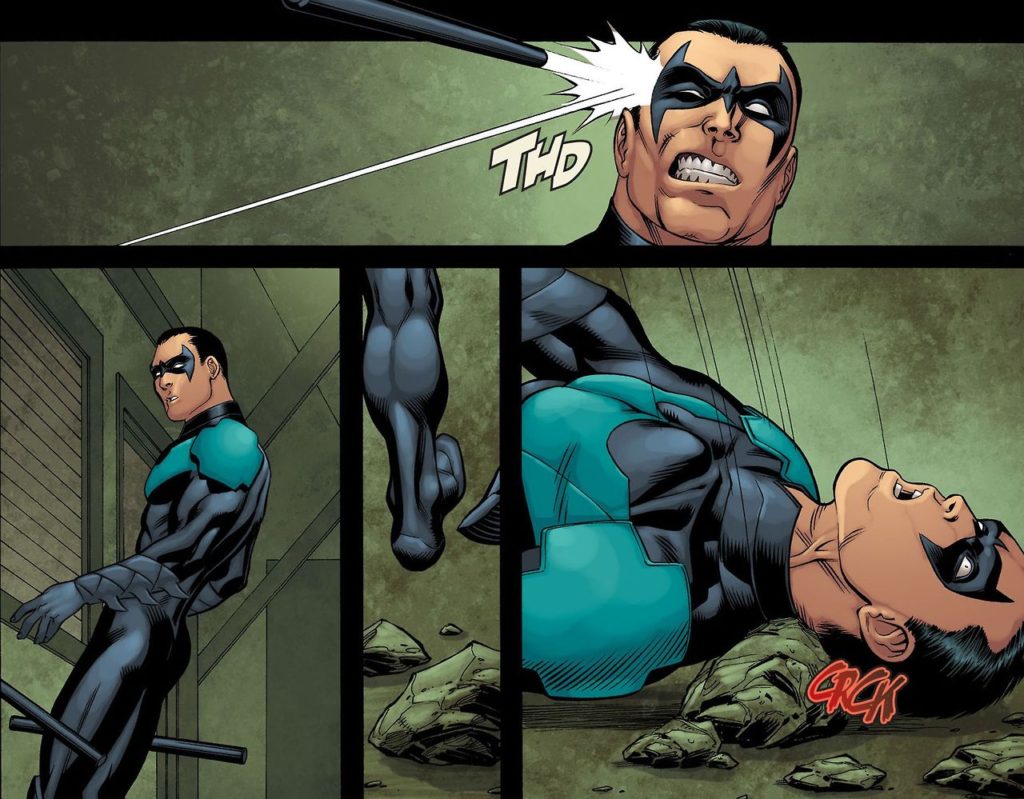 To everyone's surprise, Damian Wayne killed Dick Grayson, taking over the mantle of the Nightwing and siding with superman's to turn authoritarian. This twist was revealed towards the end in the comic "injustice". While Damian throws his baton at dick, unaware and stunned dick falls and breaks his neck. Though the death was completely accidental, yet it pushed Damian to the regime.
The New Order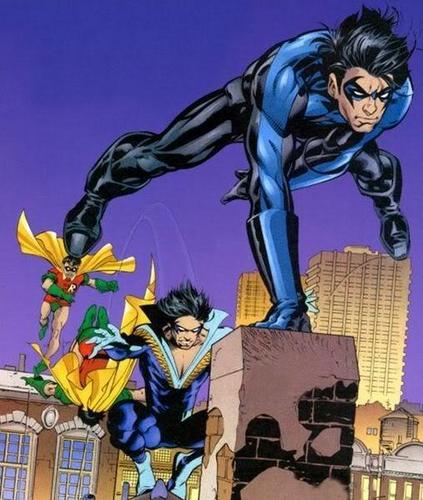 This is a brand new series that only has one issue up till now the new order by Kyle higgins and Trevor mccarthy is a series which is an impeccable depiction of how the scenes would have gone if Dick Grayson had gone bad. here the year is 2040 and dick grayson now is not  nightwing but the head of a Police Force whose main motive is to hunt metahumans. He, in the past, has used a device that has taken away the powers of every superhero in the world in order to 'save the world' according to him. We surely don't know what is it that triggered this but we show hope that we find it out real soon.
Don't Miss: 10 Times Magneto Brutally Killed Major Marvel Characters