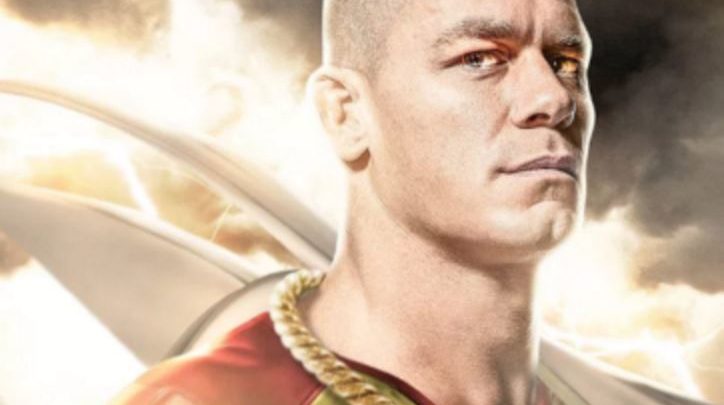 The DCEU is on track to do big in Hollywood after the huge success Wonder Woman gave to WB. Now, Justice League and Aquaman which are the next upcoming projects of the DCEU look really good. After Aquaman, we have got three movies that are under works for a 2019 release which is SHAZAM, The Batman and Wonder Woman 2. Out of these, SHAZAM is the one which is more imminently under works and will be the first one to hit the theatres.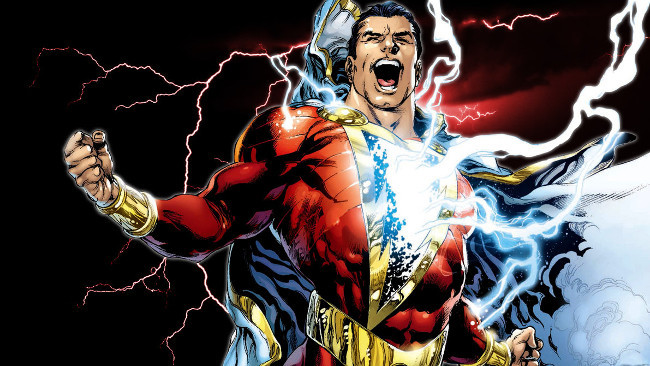 SHAZAM is supposed to start production in January 2018 but still we do not know who will be the actor that will play SHAZAM. Recently, the director of the movie, David Sandberg confirmed that SHAZAM will be played by two actors, a teenager for Billy Batson (SHAZAM's alter ego) and an older actor for SHAZAM. Since, the script is already under works and the movie is going to start production real soon, we can only hope that an official confirmation for someone to play the superhero is already on its way.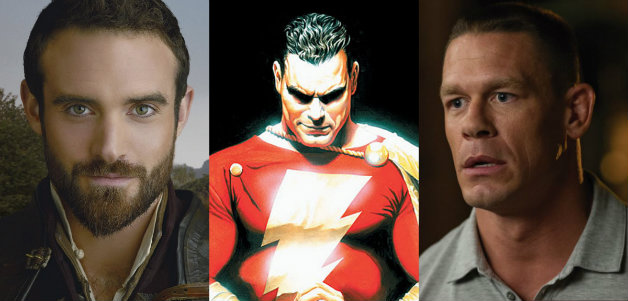 According to the new reports that have hit the internet, two actors are the possible candidates to play the older, superpowered version of Billy Batson. According to their sources, John Cena and Joshua Sasse are the tenative frontrunners for the part.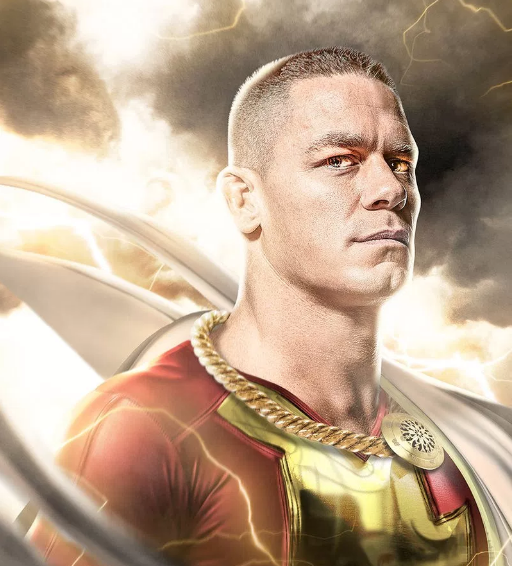 John Cena as we all know is the biggest star on the WWE roster and we would love to see him play this character. He has the perfect look for SHAZAM and we all have seen that he has the acting skills to nail this character. Along with that, he will bring in a different fan base to engage into the DCEU which is a big advantage for WB.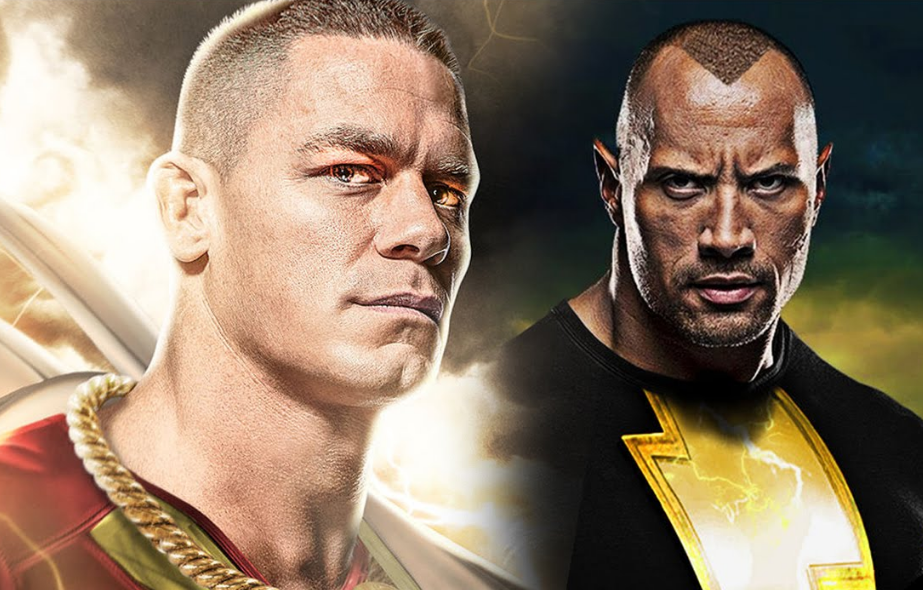 Even though Dwayne Johnson's Black Adam will not be a part of the SHAZAM movie, we still know that SHAZAM and Black Adam are going to face off sometime in the future and we all would love to see a thunderous Cena VS Rock showdown on the big screen. John Cena has already signed for a lead role in the Bumblebee spinoff movie in the Transformers franchise and if he lands this role too, the next two years will be really big for Cena's career.
Here is what John Cena could look as SHAZAM according to BossLogic.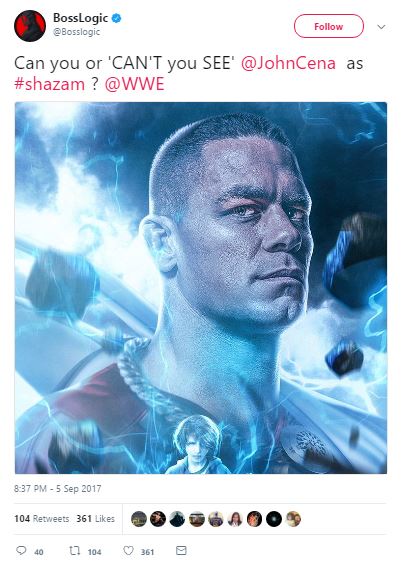 Joshua Sasse, on the other hand, is much more of an unknown than Cena – but it isn't too hard to see him as the DC Comics hero. The actor is best known for playing the title role in ABC's musical-comedy series Galavant, and starring in The CW's apocalyptic dramedy No Tomorrow. With SHAZAM reportedly featuring a very lighthearted, comedic tone, Sasse certainly has plenty of experience in that realm.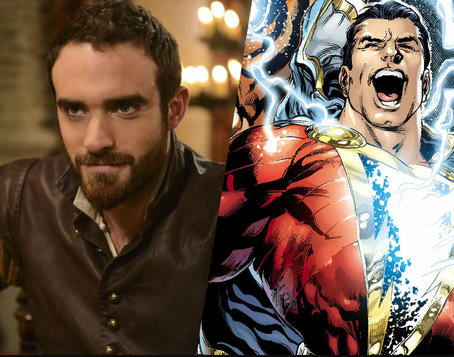 It's too early to tell if Cena or Sasse will end up getting the lead role of Shazam!, but director David F. Sandberg did hint that official casting could be announced soon. With the film officially in pre-production, DC fans can hopefully expect some answers in the near future.
Shazam! was originally slated for April 5, 2019, release date. No additional update about release date has been provided.
Don't Miss:  6 Mind-Boggling Punisher Facts That Every Marvel Fan Should Know