News
Television
5 Things To Expect from Sigourney Weaver in Marvel's The Defenders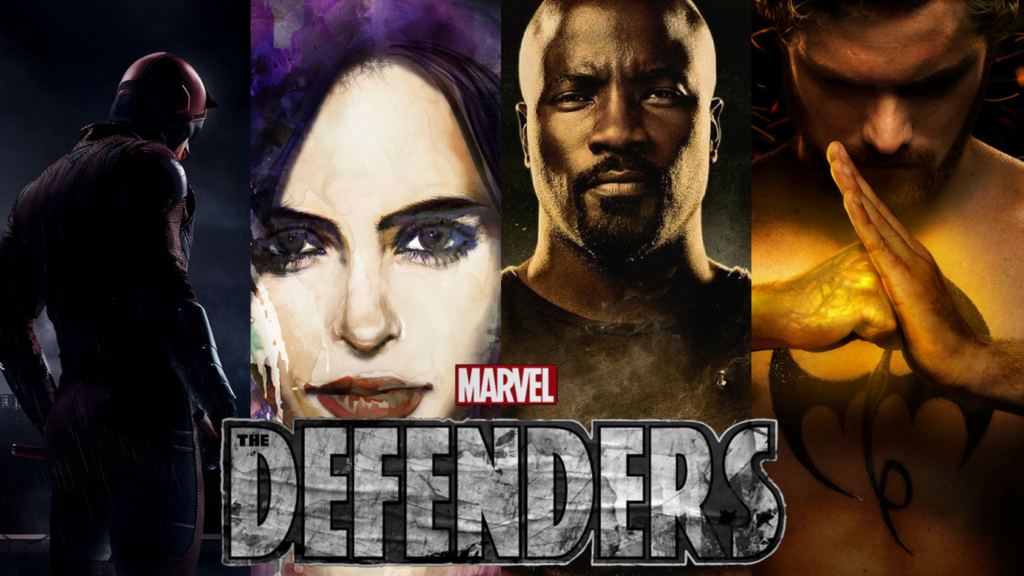 The wait to see Matt and Danny doing flippy punches and spinny kicks while Jessica and Luke just shove people out of their way has finally ended as Marvel's The Defenders is scheduled to be released almost three weeks from now. August 18 is the date & the 4-year long wait for 'The Defenders' has finally come to an end but it's not just about Luke Cage's sheer power or Jessica Jones' wit as we saw in the second trailer; there is more to it. Sigourney Weaver will play the role of the main villain in 'The Defenders' & she absolutely bossed it in the trailer like she has done throughout her illustrious career. A top class villain was needed to bully the 4 heavyweights popularly known as 'The Defenders' & Marvel has delivered it in the form of Alexandra Reid which will be played by the iconic Sigourney Weaver. Marvel fanboys just cannot stop talking about her.
 1. Sigourney Weaver's role of Alexandra matches the 1 vs 4 battle in its truest sense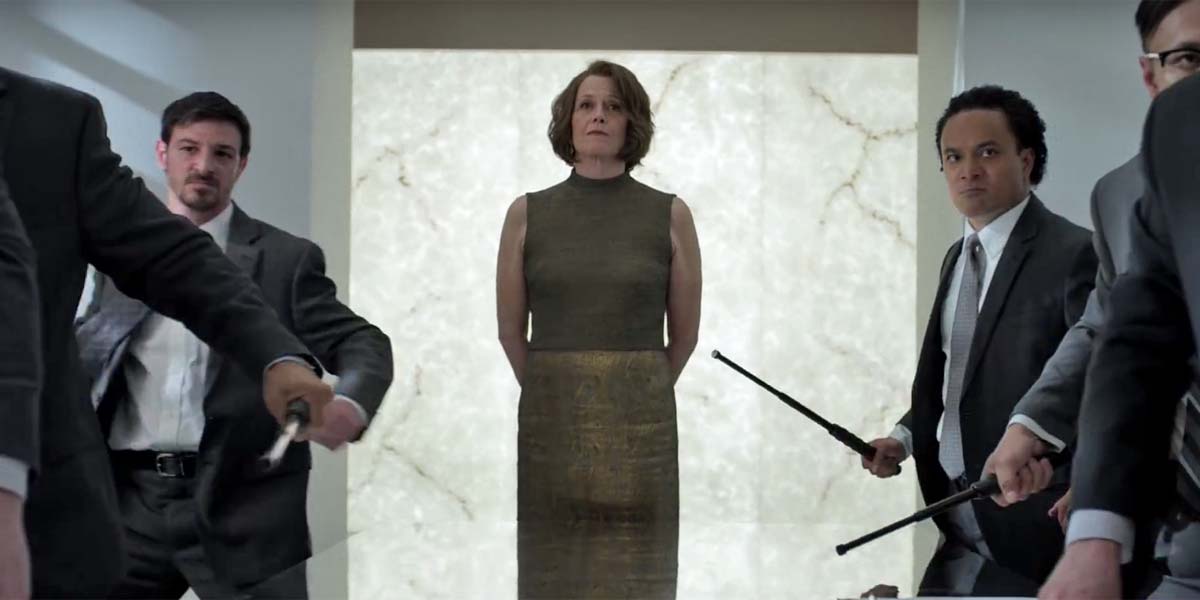 Alexandra (Sigourney Weaver) is the head of an ancient organization. She is seen destroying New York City in the second trailer of The Defenders with absolute ease. When you have got 4 tanks as your opponents, you must have something which can blow them away & Alexandra has been given that power by the writers of the show which is why there is so much hype around The Defenders. Sigourney Weaver has been in this field forever & she knows how to pull off these roles.
2. Sigourney Weaver's (Alexandra) involvement with Gao & possibly The Hand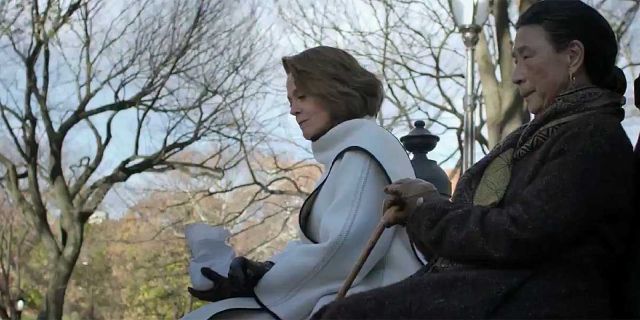 There are lots of speculations right now about Sigourney Weaver's allies and amidst all rumors, we saw Weaver with Gao which gives you a hint as what Weaver will offer in The Defenders. As we have seen previously, The Hand doesn't hesitate in working with corporate partners so it will be interesting to see the capacity in which they will be working for Alexandra Reid. The Defenders are facing The Hand as it is pretty evident by the trailer itself but the most interesting part would be their involvement with Alexandra Reid which is played by the iconic Sigourney Weaver.
3. Top class acting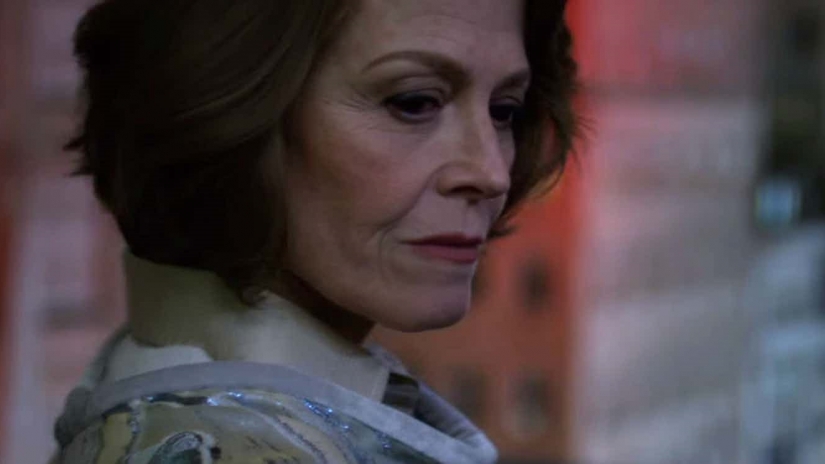 This will be the first time Sigourney Weaver will be working within the Marvel Universe. The main villain of The Defenders is popularly known as Ripley from the Alien franchise & she was also in Ghostbusters. Her horizons of acting are very wide & it's a well-known fact that no one does it better than her. When Sigourney Weaver was signed up for the main villain role of Alexandra, there was a great sense of jubilation among fans.
4. Epic dialogues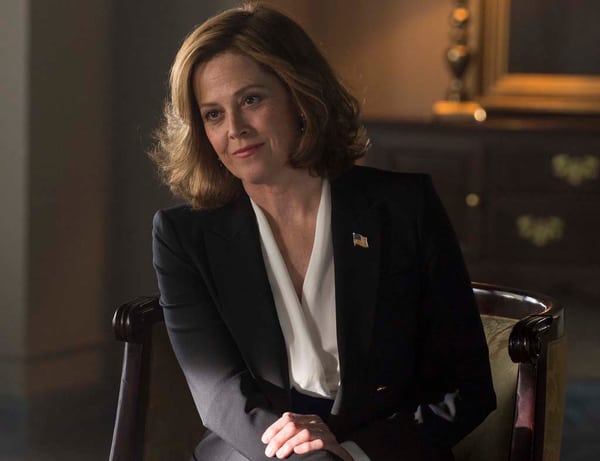 'The thing about war is it only works if both sides believe they are the good guys. The truth is we're not so different. We fight to get back what was once ours. But in the end, and this is the end, it's just a city. You get used to watching them fall.' These were the words spoken by Alexandra to Elektra which shows that we won't miss on some high quality is written dialogues.
5. Character's dimensions are incredible: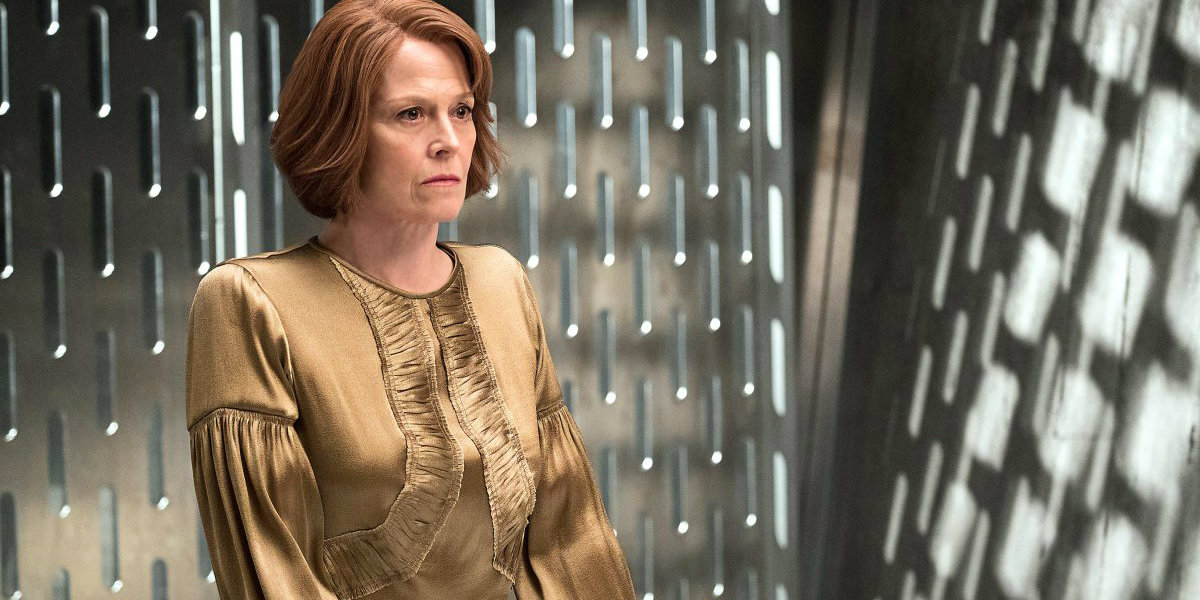 The showrunner Marco Ramirez said in one of his interviews – "Sigourney is the kind of person you can buy as the smartest person in the room, who you can also buy as a person holding a flamethrower. Her character is a very powerful force in New York City. She's everything Sigourney is: sophisticated, intellectual, dangerous."
Don't Miss: 10 Most Gruesome Deaths of Major Marvel and DC Characters
Staunch Liverpool supporter & massive Steven Gerrard fan. BlackCaps supporter since 2006. Currently studying Journalism & Mass Communication at Amity University. Likes to talk about cricket, football & acting. Doesn't like mundane. As a result, he likes Irrfan Khan. On a quest finding his ultimate Haryanvi demons.