Celebs
13 Celebs You Didn't Know Have A Twin Sibling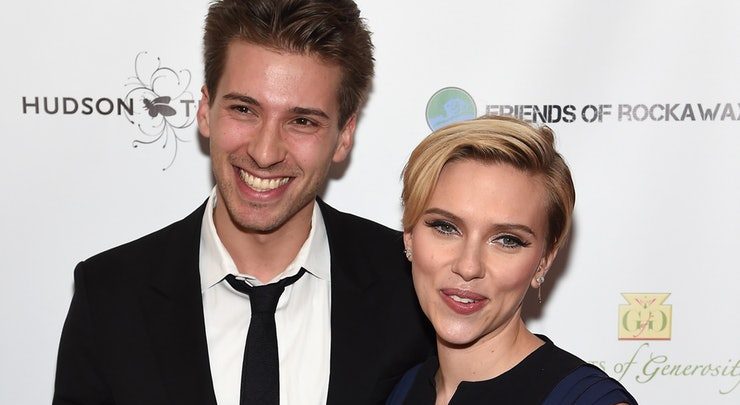 Guess what! You would be surprised to see your favorite Hollywood celebs with their twin, I bet you never knew about this. Check out your favorite celebs with their twins:
1. Ashton and Michael Kutcher
The young Ashton Kutcher was a hero in his real life too, at the age of 13 he wanted to sacrifice his life to save his brother's life from cardiomyopathy. Fortunately, Michael had a heart transplant before Ashton gave up his life.
2. Judy and Joselin Reyes
When it came to casting call for Carla Espinosa's sister in Scrubs, they didn't have to look around much as they got to cast Judy Reyes as the twin sister.
3. Giovanni and Marissa Ribisi
No matter how die hard fan you are of FRIENDS, I'm sure you would have missed this the fact that Marissa and Giovanni both appeared on FRIENDS. Though Marissa did not have an extended role to play like her brother she did make an appearance never the less.
4. Jon and Dan Heder
Being an identical twin has its own advantages, so we never know which Heder we get to see in movies. Out of Jon's five siblings, it was Dan who made an appearance in Sockbaby along with his twin brother and later it was in Napoleon Dynamites that we get to see Jon or Dan, we that's still a mystery.
5. Eva and Joy Green
This brunette from Casino Royale has naturally blonde hair just like her sister Joy. Pretty much everything in common but a little "different", as per Eva Green.
 6. Linda and Leslie Hamilton
Playing a fake Sarah Connor in Terminator 2 – it is none other than Linda's twin sister Leslie, in the scene where T-1000 takes on Connor's form.
7. Laverne Cox and M Lamar
Stepping for his twin sister, you can see M Lamar play the role of Laverne Cox before the pre-transition in the series Orange is the new Black.
8. Scarlett and Hunter Johansson
Making a brief stint in acting, you can see Scarlett's brother in this 1996 drama movie Manny and Lo.
9. Vin Diesel and Paul Vincent
Surprise for me! I never knew my fav Vin has a twin!!
Being a mystery twin up until March 2014, no one knew what the Diesel twin looked like until a picture was released on Facebook with both brothers snapshot with Paul Walker as a tribute.
10. Gisele and Patricia Bündchen
After trying her hand in modelling Patricia, who did not get much popularity like her sister Gisele, now takes care of her sister's career and works as her manager.
11. Kiefer and Rachel Sutherland
Older by just 7 minutes, Kiefer gets to be the elder twin brother of Rachel. Never interested in the limelight, Rachel took on to work behind the cameras as post production supervisor.
12. Alanis and Wade Imre Morissette
Both brother and sister have been into music since a very young age. However, Wade has taken up Yoga and performs Indie rock music.
13. Chimene and Cameron Diaz
Older by a few minutes, Chimene has always stayed away from spotlight unlike her sister Cameron.
Don't Miss: 7 Superhero Actors Who Are Best Friends Outside Marvel