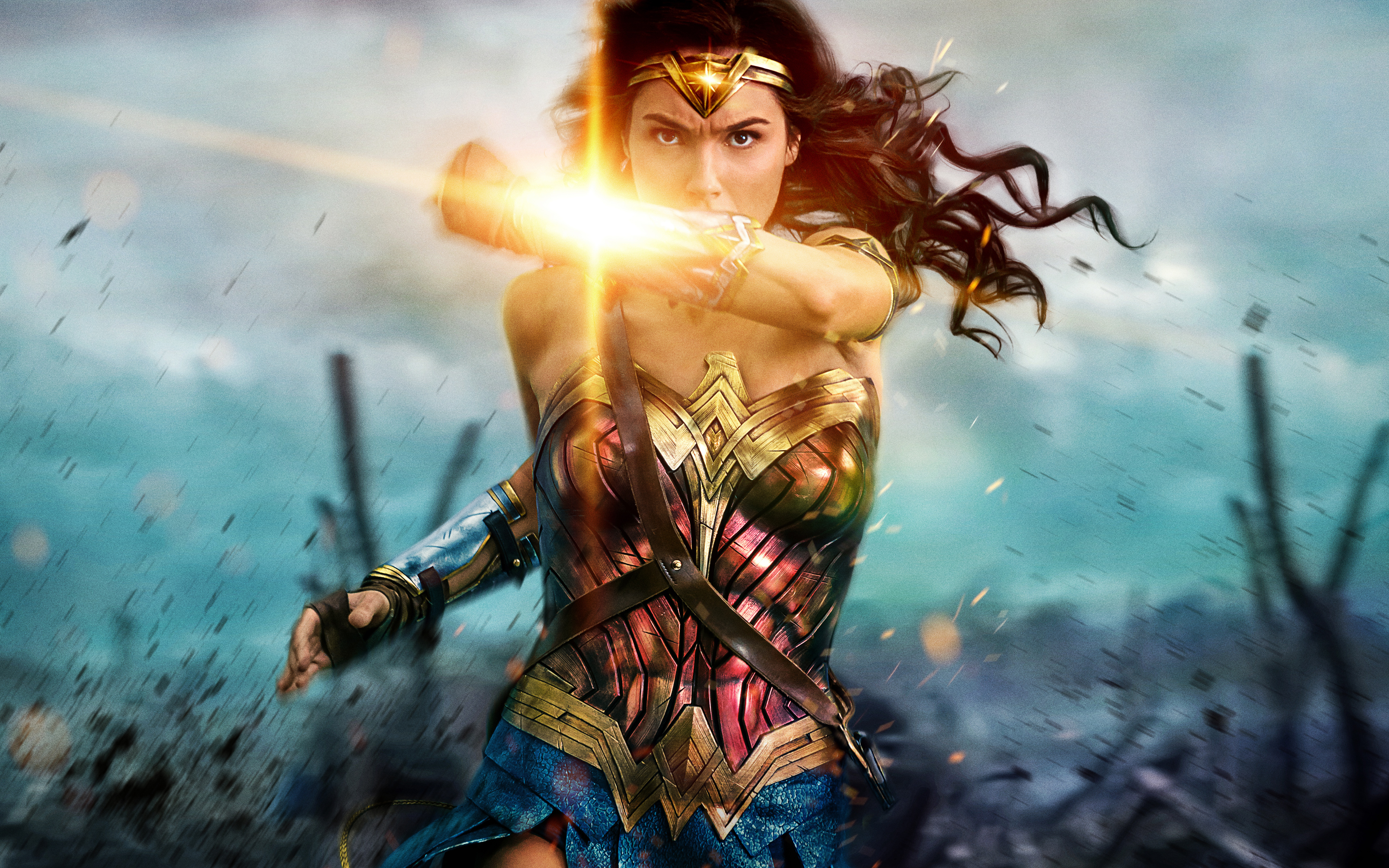 When it comes to superhero movies DC has failed to please the critics with its three installments in DCEU so far but DC's long-term competitor manages to generate positive reviews which help their movies to earn well at box office. The fourth movie in DC's extended universe, which is about an iconic female superhero-Wonder Woman, is hitting theaters this week, we are expecting the reviews to drop today and as expected critics have expresses their views on DC's Wonder Woman. So many critics from different sites gave their reviews on wonder woman and also the Tomato meter has started showing ratings and you will be surprised that finally, the DCEU has given us the movie we all deserve.
Rotten tomatoes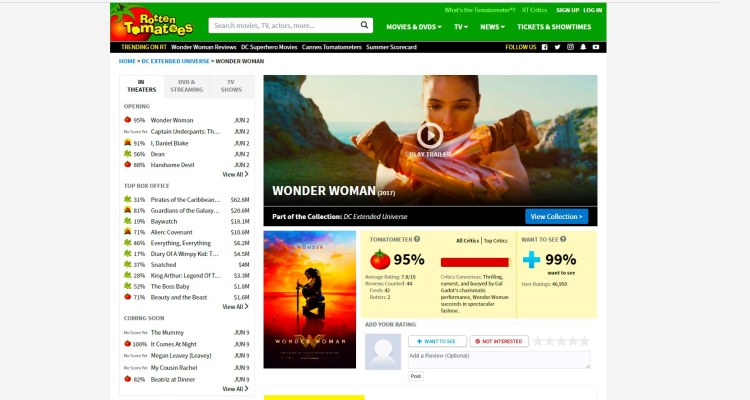 Wonder woman stands at 95% on Rotten Tomato, which is big than any other DCEU movie so far as Man ofSteell stands at 55%, BVS stands a 28% and Suicide Squad stands at 23%.
Here are the reviews of top critics and what they think about the movie:
The Wrap
AlonsoDuralde off wrap said –
It's a film that not only improves upon many of the seemingly built-in shortcomings of superhero movies, but also mixes smarts, sentiment, and adrenaline in the best Hollywood style. A summer movie that raises the bar quite high for the months – and years – to come.
Entertainment Weekly   
Chris Nashawaty of Entertainment weekly thinks that-
Wonder Woman is smart, slick, and satisfying in all of the ways superhero films ought to be.  How deliciously ironic that in a genre where the boys seem to have all the fun, a female hero and a female director are the ones to show the fellas how it's done. But it's hard to quibble about what's wrong with a movie that gets so much right, especially when it comes to Gadot's revelatory portrayal of Wonder Woman. The wait is over folks. The DC movie you've been waiting for has finally arrived.
Variety
Andrew Barker of Variety said-
Patty Jenkins' Wonder Woman provides a welcome respite from DC's house style of grim darkness with star Gal Gadot proving an inspired choice for this avatar of truth, justice, and the Amazonian way.
Hollywood Reporter
Sheri Linden of Hollywood reporter said-
This origin story, with its direct and relatively uncluttered trajectory, offers a welcome change of pace from a superhero realm that's often overloaded with interconnections and cross-references.
Forbes
Mark Hughes of Forbes magazine said-
An electrifying, breathtaking cinematic achievement… Amazing performances, pulse-pounding action, and outstanding visuals make it one of the best superhero movies of all time.
So lot of critics have given positive reviews to upcoming wonder woman movie and the movie is actually good and worth the hype surrounding it. From this we can confirm that DC will shine in 2017. Wonder woman opens in cinemas on June 2- Before she was Wonder Woman (Gal Gadot), she was Diana, princess of the Amazons, trained to be an unconquerable warrior. Raised on a sheltered island paradise, Diana meets an American pilot (Chris Pine) who tells her about the massive conflict that's raging in the outside world. Convinced that she can stop the threat, Diana leaves her home for the first time. Fighting alongside men in a war to end all wars, she finally discovers her full powers and true destiny.
Don't Miss: 3 Massively Terrifying Villains Who Will Star In DCEU's The Batman