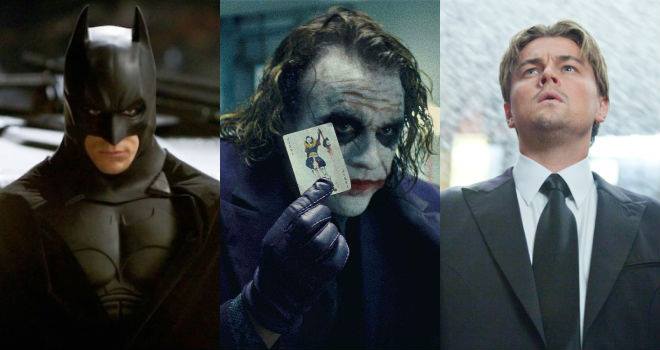 When we talk about movies, Christopher Nolan is one director who's loved by everyone. He tries something different every single time & it works which sets him apart from the other directors. Here, I'm listing top 5 movies of Nolan. I'm not rating the movies. This is just a random order.
P.S.: THE DARK KNIGHT HASN'T BEEN INCLUDED BECAUSE IT IS BEYOND ANY LIST. 
1. Memento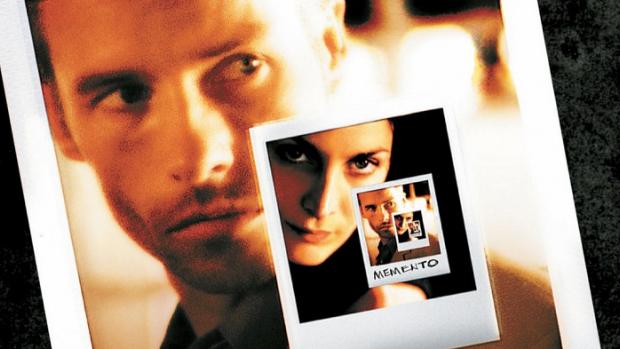 Memento is a 2000 American neo-noir psychological thriller film directed by Christopher Nolan. The screenplay was written by Nolan based on his younger brother Jonathan Nolan's short story " Memento Mori ."
It stars Guy Pearce,  Carrie-Anne Moss,  and Joe Pantoliano. Memento is presented as two different sequences of scenes interspersed during the film: a series in black-and-white that is shown chronologically, and a series of colour sequences shown in reverse order (simulating in the audience the mental state of the protagonist, who suffers from an anterograde amnesia). The two sequences "meet" at the end of the film, producing one complete and cohesive narrative.
Memento premiered on September 5, 2000, at the Venice International Film Festival and was released in European theatres starting in October 2000. It was acclaimed by critics, who praised its nonlinear narrative structure and motifs of memory, perception, grief, and self-deception.
The film was successful at the box office and received numerous accolades, including Academy Award nominations for Best Original Screenplay and Best Film Editing. The film was subsequently ranked one of the best films of its decade by several critics and media outlets.
2. Interstellar
Interstellar is a 2014 epic science fiction film directed by Christopher Nolan and starring Matthew McConaughey, Anne Hathaway,  Jessica Chastain and Michael Caine. The film features a crew of astronauts who travel through a wormhole in search of a new home for humanity.
Brothers Christopher and Jonathan Nolan wrote the screenplay, which has its origins in a script Jonathan developed in 2007. Christopher Nolan produced the film with his wife Emma Thomas through their production company Syncopy and with Lynda Obst through Lynda Obst Productions. Caltech theoretical physicist Kip Thorne,  whose work inspired the film, was an executive producer and acted as a scientific consultant. Warner Bros., Paramount Pictures, and Legendary Pictures co-financed the film.
Cinematographer Hoyte van Hoytema shot the movie on 35 mm (in anamorphic format) and IMAX 70 mm film. Filming commenced in late 2013 in Alberta, Iceland, and Los Angeles. The film utilised extensive practical and miniature effects, while Double Negative created additional digital effects.
Interstellar premiered on October 26, 2014, in Los Angeles. In the United States, it was released on film stock, expanding to venues using digital projectors. The film was successful at the box office with a worldwide gross of over $675 million and received positive reviews from critics, who gave particular praise to the film's science fiction themes, musical score, visual effects, and the performances of McConaughey, Hathaway, Chastain, and Mackenzie Foy.
It received several awards and nominations. At the 87th Academy Awards the film won the Best Visual Effects award and was also nominated for Best Original Score, Best Sound Mixing, Best Sound Editing, and Best Production Design.
3. Batman Begins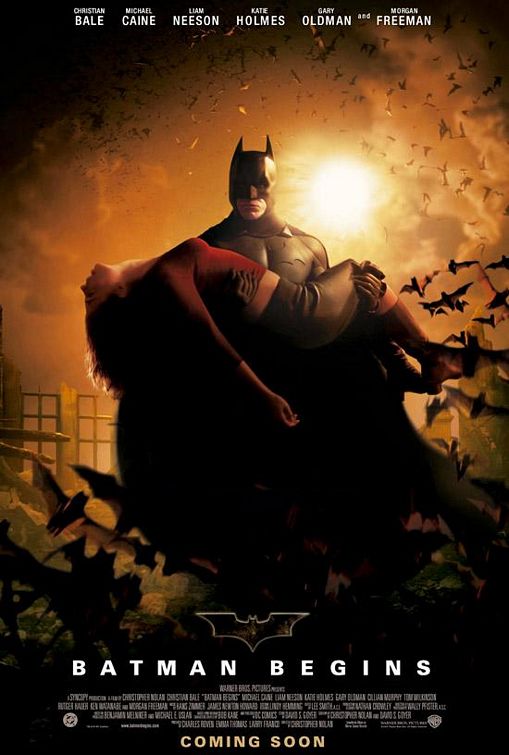 Batman Begins is a 2005 superhero film based on the fictional DC Comics character Batman, co-written and directed by Christopher Nolan and starring Christian Bale, Michael Caine, Liam Neeson, Katie Holmes, Gary Oldman, Cillian Murphy, Tom Wilkinson, Rutger Hauer, with Ken Watanabe and Morgan Freeman.
The film reboots the Batman film series, telling the origin story of the title character (Bale), from his alter ego Bruce Wayne's initial fear of bats, the death of his parents, his journey to become Batman, and his fight to stop Ra's al Ghul (Neeson) and the terrifying Scarecrow (Murphy) from vaporizing the tainted water supply of Gotham City with a fear-inducing drug causing mass hysteria and violence, destroying the city in the process. It draws inspiration from classic comic book storylines such as The Man Who Falls, Batman: Year One and Batman: The Long Halloween.
After a series of unsuccessful projects to resurrect Batman on screen following the critical failure and box office disappointment of Batman & Robin (1997), Nolan and David S. Goyer began to work on the film in early 2003 and aimed for a darker and more realistic tone, with humanity and realism being the basis of the film. The goal was to get the audience to care for both Batman and Bruce Wayne. The film, which was primarily shot in Iceland and Chicago, relied on traditional stunts and miniatures – computer-generated imagery was used minimally.
Batman Begins opened on June 17, 2005, in the United States and Canada in 3,858 theatres. It grossed over $48 million in its opening weekend in North America, eventually grossing over $374 million worldwide. The film received positive reviews and is considered by many to be one of the best superhero films of its decade. Critics noted that fear was a common motif throughout the film, and welcomed the film's darker tone compared with previous
Batman adaptations.
Batman Begins was nominated for an Academy Award for Best Cinematography and three BAFTA awards. It is followed by The Dark Knight (2008) and The Dark Knight Rises (2012) in a continual story-arc, which has later been referred to as The Dark Knight Trilogy.
4. Inception
Inception is a 2010 science fiction heist thriller film written, produced, and directed by Christopher Nolan. The film stars a large ensemble cast that includes Leonardo DiCaprio, Ellen Page, Joseph Gordon-Levitt,  Marion Cotillard, Ken Watanabe, Tom Hardy, Dileep Rao, Cillian Murphy, Tom Berenger, and Michael Caine.
DiCaprio plays a professional thief who commits corporate espionage by infiltrating the subconscious of his targets. He is offered a chance to have his criminal history erased as payment for a task considered to be impossible: "inception", the implantation of another person's idea into a target's subconscious.
Shortly after finishing Insomnia (2002), Nolan wrote an 80-page treatment about "dream stealers" envisioning a horror film inspired by lucid dreaming and presented the idea to Warner Bros. Feeling he needed to have more experience with large-scale film production, Nolan retired the project and instead worked on Batman Begins (2005), The Prestige (2006), and The Dark Knight (2008). He spent six months revising the script before Warner Bros. purchased it in February 2009.
Inception was filmed in six countries on four continents, beginning in Tokyo on June 19, 2009, and finishing in Canada on November 22, 2009. Its official budget was US$160 million; a cost which was split between Warner Bros and Legendary Pictures. Nolan's reputation and success with The Dark Knight helped secure the film's $100 million in advertising expenditure.
Inception ' s première was held in London on July 8, 2010; its wide release to both conventional and IMAX theatres began on July 16, 2010. A box office success, Inception has grossed over $800 million worldwide becoming the 45th-highest-grossing film of all time. The home video market also had strong results, with $68 million in DVD and Blu-ray sales.
Inception opened to acclaim from critics, who praised its story, score, and ensemble cast. It won four Academy Awards for Best Cinematography, Best Sound Editing, Best Sound Mixing, and Best Visual Effects, and was nominated for four more: Best Picture, Best Original Score, Best Art Direction, and Best Original Screenplay.
5. The Prestige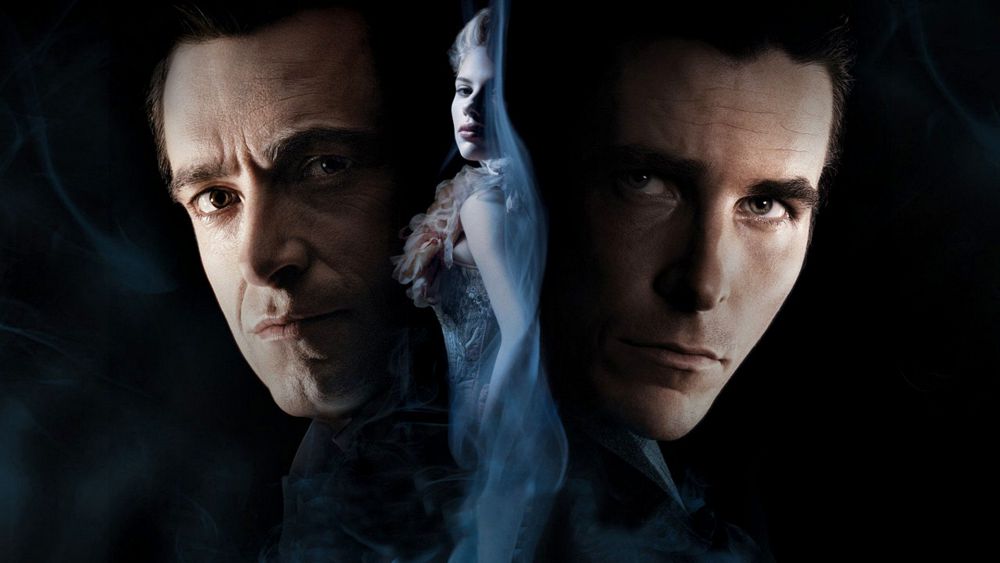 The Prestige is a 2006 science fiction mystery drama film directed by Christopher Nolan from a screenplay adapted by Nolan and his brother Jonathan from Christopher Priest 's 1995 World Fantasy Award-winning novel of the same name.
The story follows Robert Angier and Alfred Borden, rival stage magicians in London at the end of the 19th century. Obsessed with creating the best stage illusion, they engage in competitive one-upmanship with tragic results.
The American-British co-production features Hugh Jackman as Robert Angier, Christian Bale as Alfred Borden, and David Bowie as Nikola Tesla. It also stars Michael Caine, Scarlett Johansson, Piper Perabo, Andy Serkis and Rebecca Hall.
The film reunites Nolan with actors Bale and Caine from Batman Begins and returning cinematographer Wally Pfister, production designer Nathan Crowley, film score composer David Julyan, and editor Lee Smith.
A co-production between Touchstone Pictures and Warner Bros. Pictures, the film was released on October 20, 2006, receiving positive reviews and strong box office results, and received Academy Award nominations for Best Cinematography and Best Art Direction. Along with The Illusionist and Scoop,  The Prestige was one of three films in 2006 to explore the world of stage magicians.