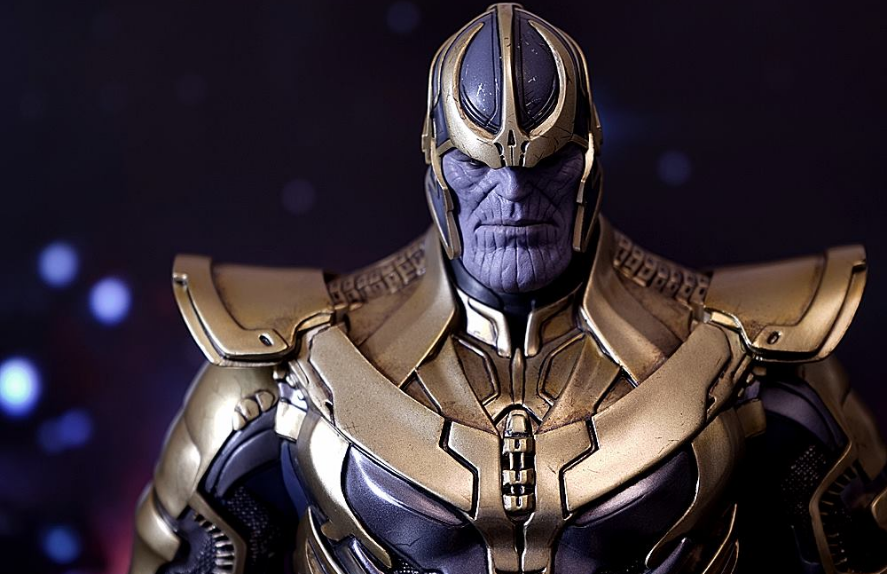 Thanos is set to cause chaos in the Marvel Cinematic Universe when he faces The Avengers and every other Marvel superhero that has existed in the last three Phases. Thanos' thirst for power has been established throughout the existence of MCU. But if the Infinity War film will stick to its source material, it will establish that the Titan king seeks to destroy the Universe all for the love of a woman, in this case, Death.
There have been speculations about Lady Death either being in the film or not in the film. Eva Green had reportedly been circled around for the project while many have said that Lady Death has altogether been cut out of the picture.
Speculations also ran rampant that Hela, the goddess of the underworld in Thor Ragnarok will be Marvel's version of Death. Marvel has never commented about the speculations but there may be a clue as to whom Thanos will bestow his affections on in Infinity War.
In the latest events of  The Unworthy Thor, Thanos has his sights on Mjolnir. He sends his minions of the Black Order, Black Swan and Proxima Midnight, to fetch the hammer. Along with them, a mysterious hooded figure that remained unidentified throughout the course of the series. The Black Order fail to retrieve the hammer and Thanos is angry, to say the least. He criticizes the hooded figure who later reveals herself to be Hela, the former ruler of the underworld. She kills the Black Order and promises Thanos that she would give him something he wants more- Death.
(Don't Miss: Spider-Man Homecoming May See The Return of Another MAJOR Iron Man Character)
This new story seems highly suspicious, as Thanos and Hela had never been involved before in the comics. Their teaming up seems to indicate that the duo may cause some damage. More than that, many fans are speculating that this is Marvel's way of cluing their audience about what's coming up.