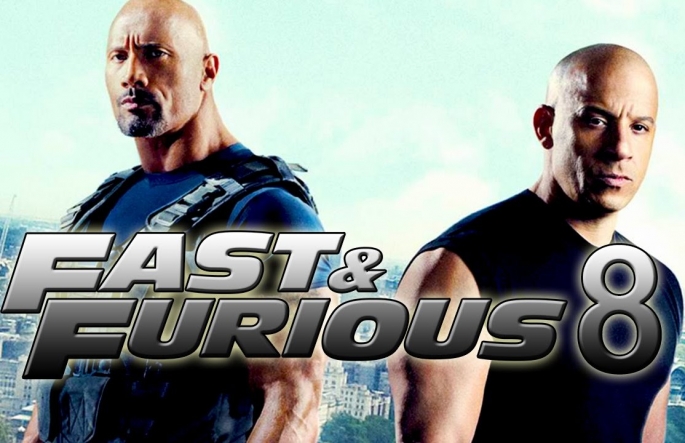 It seems like The Fate of Furious is going to be massive this time with some dark shadow taking over "the family" with Dominic Toretto going rogue. Before all that, the film was in the last week of its shooting last year in August and then something nasty happened between Vin Diesel and Dwyane Johnson, with Johnson took it to social media and called some of his co-stars "candy asses", but did not specify their names.
It read:
"Some conduct themselves as stand-up men and true professionals, while others don't," he wrote. "The ones that don't are too chicken sh*t to do anything about it anyway. Candy asses."
"#ZeroToleranceForCandyAsses," he added.
It's been a long time that this social media rant hit the internet, but after so long it seems like Diesel and Johnson are still displeased about what happened on the set between co-stars with Johnson still raising his eyebrows.
(Don't Miss: Spider-Man: Homecoming Teases A Dark Version of Iron Man That May Change The Entire MCU)
Now during the time of promotions, according to an inside source, both the actors are still being kept away from each other until the movie hit the theaters. During the CinemaCon presentation of the film, the members that were present were director F. Gary Gray, Vin Diesel, Tyrese Gibson, Charlize Theron, Ludacris and Kurt Russell, according to Movie Web. But Dwyane Johnson was not present in the panel. However, the actor has been busy in promoting the remake of Jumanji.
"They're keeping them separated as much as possible. What happened is over, and no one expects there to be any lingering effects. When it comes time to promote the movie, this will have no bearing," as reported by Independent.
One thing that excites us is why Toretto has turned his back on his family with Mia and Brian O' Connor have also retired from this new game. Meanwhile, Theron's character Cipher seduces Toretto and changes the game.
The Fate of the Furious is set to be released on 14 April 2017.