News
Here's How PLANET HULK Storyline In Thor Ragnarok Could Add Zing to The MCU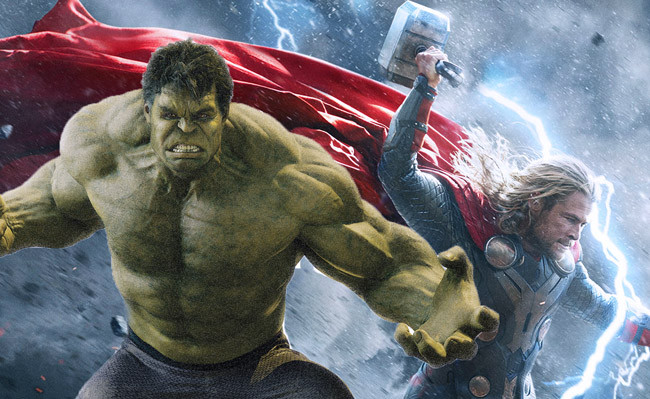 Within the members of Marvel Cinematic universe's The Avengers, The Hulk has not been explored as a character as opposed to his fellow teammate Iron Man and Thor. This superhero has seen various iterations of his beginnings in the past films, Hulk and The Incredible Hulk, the latter becoming a springboard to MCU's filmography. But how long will he be undermined by Marvel?
The Hulk has proved to be a popular character in both film and comics and has garnered a following in popular culture to the point that he has been used as a noun and a verb for describing actions and things. The hero has also had a rich and colorful comic history that deserves to be explored more in movies. Thor Ragnarok will use the storyline of Planet Hulk in parts of the film, as Marvel often takes multiple comic story arcs and mixes them up into one film. But what will Hulk's role be?
Actor Mark Ruffalo, who plays Bruce Banner/The Hulk told The Huffington Post that he sees " a lot of space for it to grow" and that "there's a lot of cool stuff to explore still, especially the relationship between Banner and Hulk." Since Ragnarok is the latest film featuring The Hulk, could the actor be exploring this dynamic in the film? Bruce Banner and the Hulk have a rough relationship, to say the least.
From his introduction in the first Avengers movie, Banner has referred to Hulk as the "other guy,", which may confuse some people. There is an assumption that they are the same person by many but in reality, they are two individuals sharing one body.The comics have often featured story arc where Banner and Hulk separate and it always leads to dire consequences.
Banner in law is the rational conscience steering the mindless creature known as The Hulk from becoming too violent (to say the least) and the Hulk is the "Id" to his ego. They have also had a conversation in the comics. A battle that is fascinating to watch, and one which will hopefully be explored more in Ragnarok.