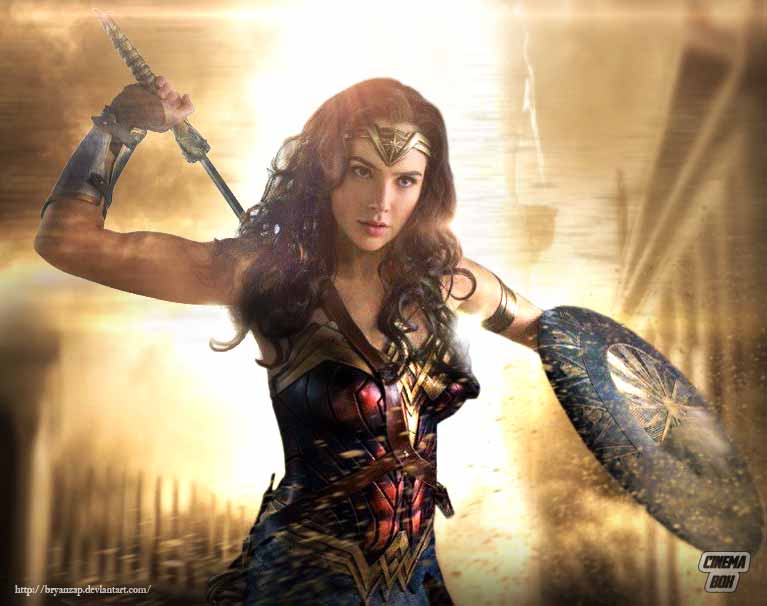 Wonder Woman entered the DCEU  as the first female superhero. A title well deserved as the hero has been a fan favorite in DC comics for more than half a century. While her co-stars in Batman vs Superman have been in the current popular vernacular, the hero was one of the forgotten ones in films. But that will change with the release of her first film.
Website Fandago had named Wonder Woman as the most anticipated comic character for 2017 which only illuminates a ravenous audience who has yet to see a superhero like Wonder woman in the new century. But what makes Diana of Thymyscira different from other heroes? Patty Jenkins, the director of the upcoming film told Empire magazine that it was her beliefs in things like love and goodness.Jenkins said:
 "She isn't just taking out bad guys or fighting crime. She believes in goodness and love. [She] is fierce and willing to fight, but only to protect a better vision for mankind. Hers is really a coming-of-age story."
Batman Vs superman saw a more jaded Wonder Woman than her debut film may have portrayed. But as Jenki's points out, the film is like her coming-of-age story because she had no knowledge of the outside world as she has never left her island. Although the island of Thymyscira may have their own problems, like a young woman going out to the world and seeing new things that widen her experiences of the world, Wonder Woman will also experience it as well.
Her reason for leaving is also a noble one, in service of others that a more experienced person can only trace back to youthful ideals. Wonder Woman, a demi god enters to help men and some of their actions may seem odd to her Jenkins say:
"I wanted the audience to understand the horrors that a war on this scale makes possible and how shocking that would be to someone who comes with a strong sense of honor and justice. She doesn't realize yet just how senselessly dark the world can be."
Clearly the sense of honor and justice in her beliefs does not die, as she will embark on a new journey with Batman and the Justice Team they form to protect the Earth. Till then, her idealistic actions will make the DCEU realm less hopeless than it looks.