News
Here's The Reason Why Will Smith Chose Suicide Squad Over Independence Day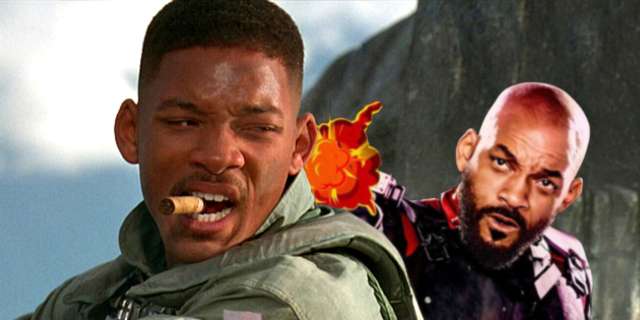 Will Smith has established a career many actors could only dream of. After his start as a rapper, Smith established himself as a bankable actor with films such a Men In Black and Independence Day. The actor has been known to put his name on films that are atypical to commercial fare and this may be the reason why his fans wait for his films to release with bated breath. That being said, the actor is a part of the Hollywood machine, a world where commerce takes more precedence than a quality of films- some actors choose the money while some choose smaller films.
2016 saw Smith enter the world of DCEU with his film Suicide Squad. The actor played Deadshot, a role he did more justice to than most would have expected. 2016 also saw the release of Independence Day: Resurgence. Will Smith had played a major role in the first film Independence Day, so many had speculated that he would make a return to the sequel, to which Smith did not.
The actor explained why he chose Suicide Squad over Independence Day: Resurgence in a recent interview with EW. Smith said:
 "I had the two screenplays in front of me for the Independence Day 2 and for Suicide Squad. I had to choose between the two of those. Even the choice of going to Suicide Squad — nothing about the qualities of the movie — but the choice of trying to go forward versus clinging and clawing backwards. I do want to aggressively go forward and do new things and create and hopefully be able to stumble upon a new heyday."
The decision for a major star like Will Smith to be a part of an ensemble cast instead of a starring role showed how much the man said in the interview. The Hollywood machine has changed, with superhero movies making more money than many action films. It is only logical that a smart actor would adapt that look back to his former glory. Here's hoping Smith will be in many more DCEU movie to come.