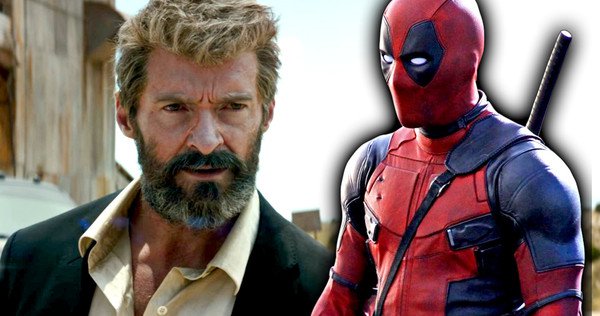 [lazyimage]
[/lazyimage]The relationship between Wolverine and Deadpool has been a long and tedious one. Both mutants have a love/hate relationship that comic fans can't seem to get enough of and for a moment in time, fans rejoiced when both characters got together in X-Men Origins: Wolverine. The movie and Deadpool were badly botched, which was a big disappointment for everyone involved. Would a second chance be in the future?

The Wrap reported that Deadpool would make an appearance in the third Wolverine film Logan.The site reported that Ryan Reynolds shot with Deadpool 2 director David Leitch for a post-credit sequence. Reynolds had said earlier in an interview that  he would love to do a movie between Deadpool and Wolverine saying"What we're gonna have to do is convince Hugh."
The report has sadly been debunked (rather quickly) by Reynolds and Logan director James Mangold, who have both stated that the news is not true. Reynolds took to Twitter to say that Prisoner 24601(Hugh Jackman's role in Les Miserables) is on a solo mission. James Mangold also chimed in, tweeting that the news was fake and stating in caps "DEADPOOL IS NOT IN MY FILM" when a fan asked him to confirm.
Logan will be Hugh Jackman's last film as the character of Wolverine. The actor has stated that age, health and a need to close that chapter (a rather long chapter) is why he is retiring the role that made him a superstar. Wolverine is one of the oldest superheroes (pun intended) to appear in the movies. While other actors have replaced certain characters, Wolverine was the one constant that fans looked to for brevity and assurance.
As Reynolds stated, Wolverine is on a solo mission in Logan. A mission that is typical of a superhero movie. Jackman has been said to give a portrayal of his character that might be deemed one of the best by early reviewers. A team up may not be in the works right now, but time will only tell if Jackman changes his mind for one last shot at Wolverine for a reminiscence of the good old day. A hope that would make a fandom more than happy.