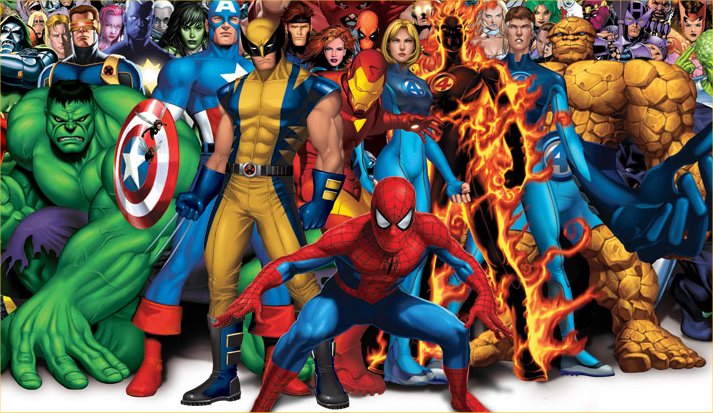 Carol Danvers aka Captain Marvel has been set up to be the rule breaker of the Marvel Cinematic Universe. She will not only be the first female superhero with a standalone film, she may be the superhero to change the Marvel world as we know it. Captain Marvel will make her debut in Avengers: Infinity War and for good reason. The hero has been said to be the most powerful superhero in the Marvel Cinematic Universe!

Marvel Studio President Kevin Feige has discussed at length the immense potential that the superhero has and it seems like he will continue to rave about Miss Danvers. The Marvel boss did an interview with Screen Rant where he discussed at length about the hero:
"With Captain Marvel, she is as powerful a character as we've ever put in a movie. Her powers are off the charts, and when she's introduced, she will be by far the strongest character we've ever had. It's important, then, to counterbalance that with someone who feels real. She needs to have a humanity to tap into, and Brie can do that."

Captain Marvel may be one of the oldest superheroes in Marvel comics, and one of the most reinvented ones. For this reason alone, she has acquired quite a handful of superpowers:
"If you had the collector cards of the Marvel characters and you could see the power levels, she would be off the charts compared to anyone that we've previously introduced in a film.With Captain Marvel, who has powers that approach a level that we haven't seen before in our films, you need to counter- balance that by finding somebody who is also very human and very relatable and can get into a groove with the audience, where they're willing to see her fly through the sun and punch a moon away from a spacecraft. At the same time, we need her to land and have relatable flaws."
The new addition to the Marvel Cinematic Universe may be the boon that will bless the Avengers in their war against Thanos. Fans of the comics know how unlimited her powers are , but the possibility of Captain Marvel being sidelined like Spider-Man in Civil War is a factor that Feige did not discuss. She will hopefully attain a positive reaction from movie audience who have seen a lack in female superheroes.