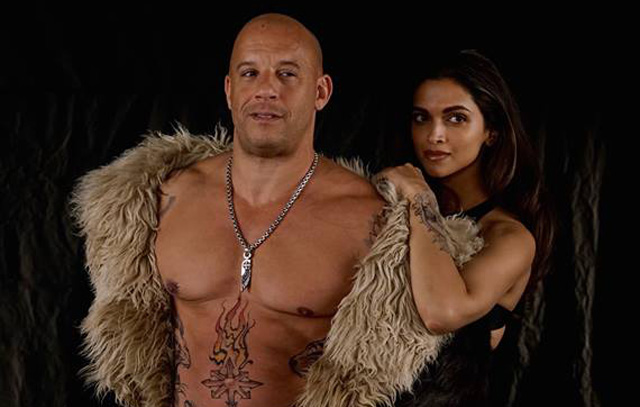 xXx: The Return of Xander Cage has already given an insight of some on-set activities and the desperation has already taken its height, especially among Indians. Superstar Vin Diesel's film which also stars Deepika Padukone will have a premier in India in January. So finally it is going to happen.
In a report filed by CNN, Diesel revealed that after Padukone was taken onboard she asked him to promise her to have India premier.
"When Deepika first met us to talk about the role she said, 'If I do this role you have to promise me one thing that we do a premiere at India'. And just last week we were scheduling a premiere in India for January 2017. So it's really going to happen," Diesel, 49, said.
Last month, Deepika wrapped up his shooting for  xXx: Return Of Xander Cage. She went live with Diesel and praised her for her hard work and the way she would bringing magic to the new installment of the xXx franchise. In the video later, she teaches him Hindi for his Indian fans.
xXx: The Return of Xander Cage stars Donnie Yen,  Nina Dobrev,Tony Jaa, Rory McCann, Ruby Rose and Samuel L Jackson. It is set to be released on January 20, 2017, worldwide.