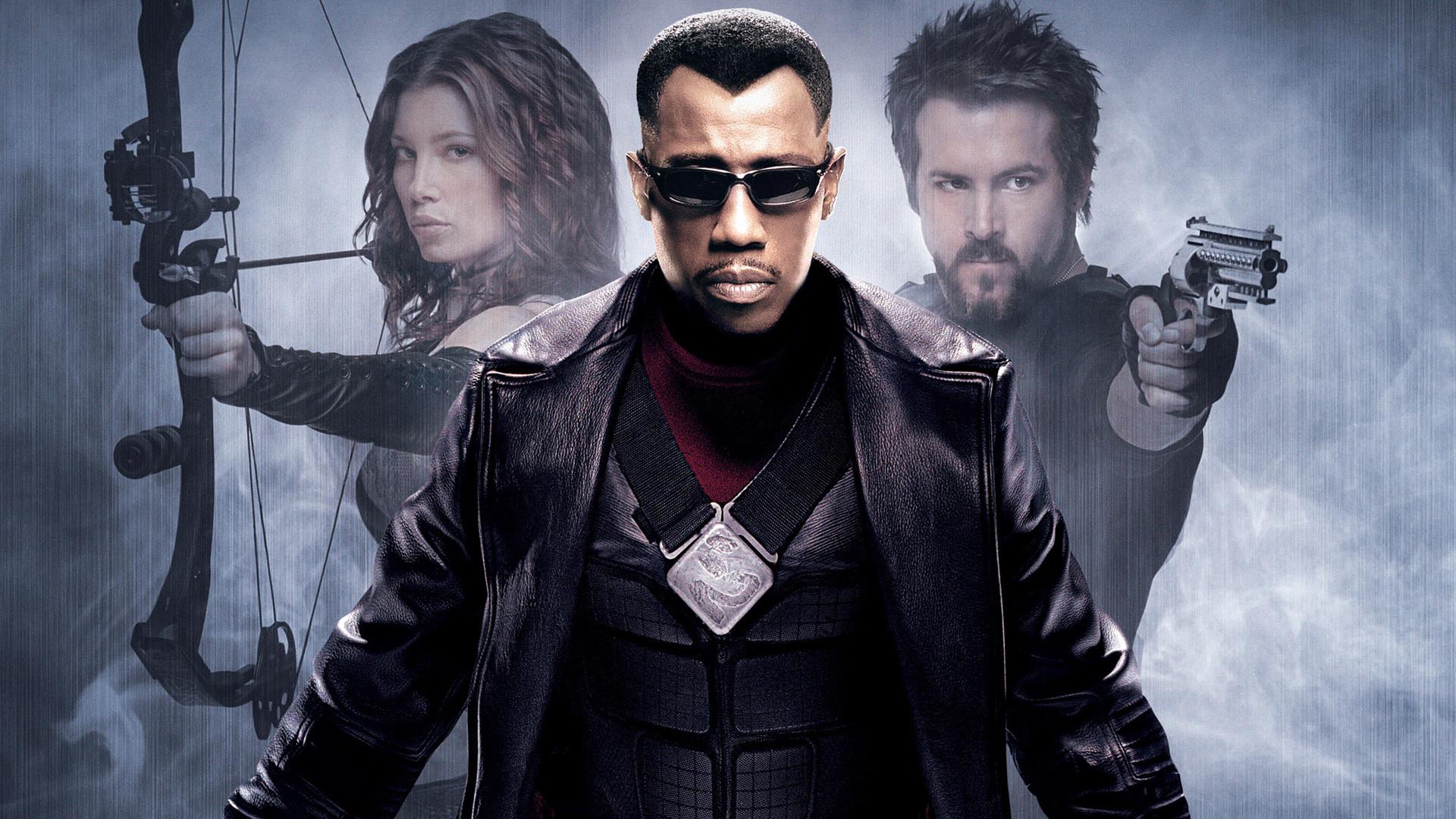 The comic book blockbuster phenomena started in the early 2000's with the release of Sam Raimi's Spider-Man. But there was another franchise before Spider-Man which was a global phenomenon as well. That was the Blade Trilogy. Blade was one of Marvel's first hits before a Marvel Cinematic Universe existed.
Blade has been a hot topic for fans ever since its star Wesley Snipes tweeted something concerning about a new Blade movie. It has been over twelve years since the last movie, but the trilogy has gained a large following over those past years. Marvel Cinematic Universe bought back the rights to the Blade franchise which has gotten fans excited for what may be coming up for The Day Walker.
He stands out amongst his Marvel companions as his story focuses more on fighting the Vampires in gory R-rated detail. A first for an MCU hero whose fellow superheroes are more inclined to save lives in a PG-13 movie . Foul language has also been extensively used. This has gotten fans to believe that Blade would be a perfect fit for Netflix, the home of Marvel's more graphic content.
Kate Beckinsale, the actress of the Underworld films had previously stated that Marvel had rejected a potential crossover film as Marvel was too focused on making a Blade movie. Marvel studio boss Kevin Feige stated officially about Blade's future at Marvel:
"They did ask a long time ago, and I think our answer was, 'No, we'll do something with Blade at some point.' That's still the answer. We think he's a great character, a really fun character. You know, this movie [Doctor Strange] going into a different side of the universe has fun potential for him to pop up, and between the movies, the Netflix shows, the ABC shows, there's so many opportunities for the characters to show up — as you're all seeing now with Ghost Rider on Agents of S.H.I.E.L.D. — that rather than team-up with other studios with that character, we'll do something cool on our own. What that is and what that will be? We'll see. There is nothing imminent to my knowledge… of course, he shows up in the next episode (laughs).