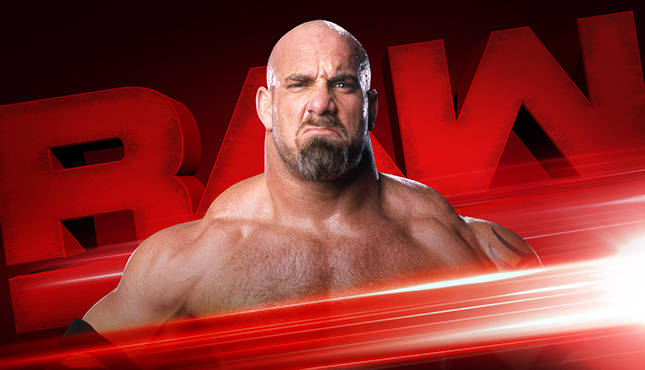 It has been more than decade that we last saw Goldberg fighting. The WCW Champion again stepped in the ring for the first time in twelve years on Monday on RAW. And guess what ? He is ready to kick the butt of beast Brock Lesner. And fans were all bouncing off the walls and very like ' Holy S—t! He is back !
As he stepped into the arena and walked down the ring, the whole crowd in the arena was chanting his name, "Goldberg! Goldberg!" And later, everybody there begins to chant "Holy S—t! Holy S—t!" Well, what could be the best way to honor an icon, whose spear and jackhammer are still remembered the way he kicked the butt of his contenders.
Last week, Paul Heyman, the advocate for the beast, Brock Lesner, openly challenged Goldberg to have the last one-on-one in the WWE ring. And now Goldberg has come out to reply that, check out what he said.
"The biggest thing I missed, other than kicking ass, is being a superhero for the kids all around the world. In this day and age, there ain't enough of us," Goldberg said in a video released on Youtube by WWE.
"I thought to myself, 'Maybe I have one more ass-kicking left in me.' I thought to myself, 'Maybe I have one bad-ass spear left in me.' Then I thought to myself, 'Maybe I have one last devastating jackhammer in me,'" he added.
"So, Brock Lesnar, not only does that mean that you're next … but most importantly, it means, Brock Lesnar, you're last!" he concluded.