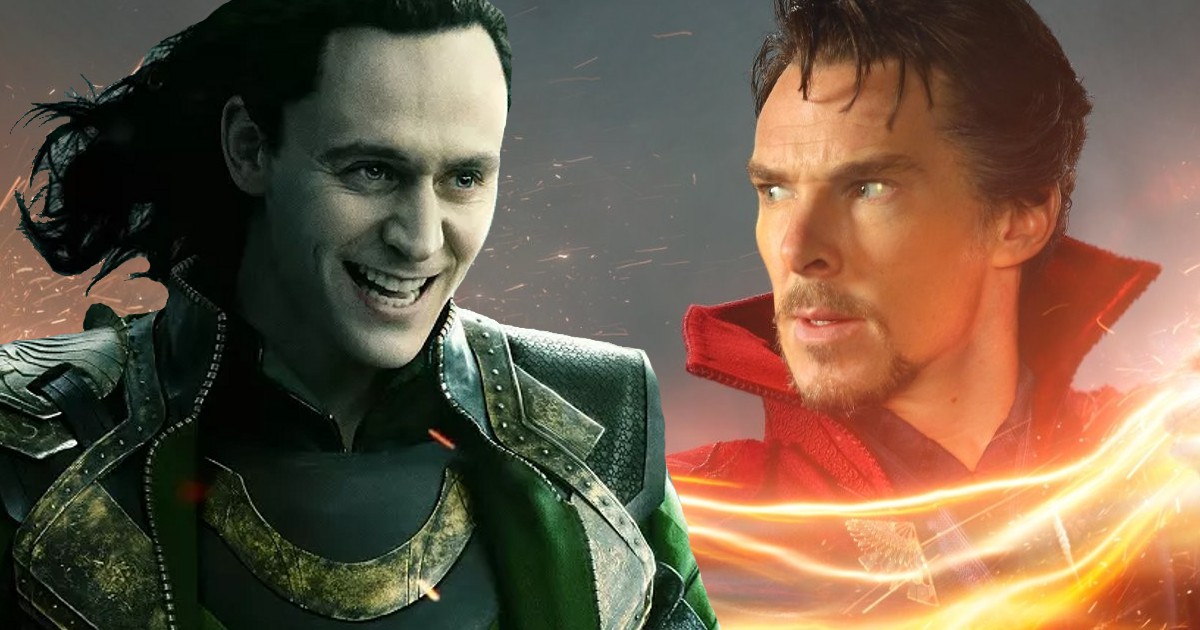 Tom Hiddleston a.k.a Loki has been part of Marvel Cinematic Universe since its first Phase. The actor who plays Loki in the Marvel world has long been a favorite amongst fans for bringing a charm into the role of the God of Mischief. Hiddleston has a huge fan following who call themselves Hiddlestoners, who post about every Tom Hiddleston sighting and every Tom Hiddleston event on social media and fan websites.

Benedict Cumberbatch, a new album to MCU also comes into the Marvel world with his own fan following. After Cumberbatch's breakout role as Sherlock in BBC's mini-series of the same name, the actor's career skyrocketed with meaty parts in the Star Trek franchises and an Oscar nomination. Cumberbatch also has fans who call themselves Cumberbitches.
Now if the two Marvel stars were seen together in a real life situation, they might cause a nationwide pandemonium amongst their fans but thankfully, that has not yet happened. Instead, the two actors took part in interviewing each other for Interview magazine where they discussed their respective MCU roles and their co-stars. It should also be noted that the two stars are friends, so the interview has a very carefree air to it.

Hiddleston a.k.a Loki discussed Thor: Ragnarok, his co-stars, and new director:
"The best thing about it, honestly, is working with Chris again. I first met him in Kenneth Branagh's house in England in 2009. We were mere children, in the very beginning of our acting journeys. We made an instant connection, and it's been extraordinary to share the ride with him—this mad journey with Marvel. Anthony Hopkins has been on set this week. And Taika Waititi is magnificent. He has found a way of honoring everything that came before but doing his own thing. And he's so funny. His films—and if you haven't, you must seek them out: What We Do in the Shadows, Hunt for the Wilderpeople—they have this combination of light-hearted, good humor and emotion. They're very moving. Everyone's really happy. Of course, we're just at the beginning."

Cumberbatch also spilled on his feelings about being a part of MCU and his new role of Doctor Strange:
"I felt it was all about the part rather than everything else. I've been to Comic-Con, and it's a very nice way to give back to the fans that drive these things. It was quite scary. I felt like Pink Floyd. It's just like, "Hello, hi," after the fans are all screaming. That side of it is just phenomenal, and it makes me giggle, and I don't know whether I'll get used to that. I can't wait to see how it expands the universe. I'm also part of your crew! It's an amazing cast of actors. And it's the most fun hard work you'll ever do, I think, as an actor. They really know how to treat you right. And the material is challenging, witty, and a lot of fun to do. Doctor Strange is a complex, funny, but exciting character."