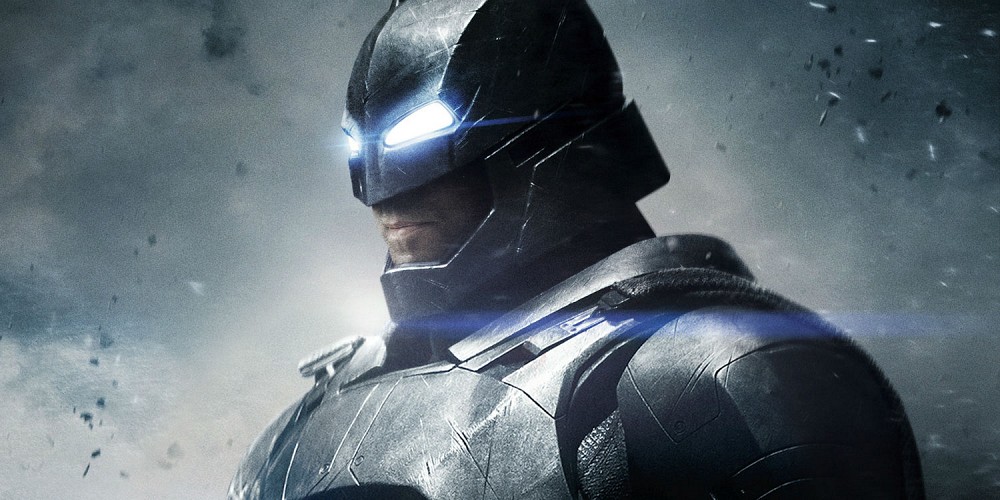 Batman V Superman: Dawn Of Justice was very much a polarizing film with fans and movie audiences. While some deemed the film taking itself too seriously, others opined that there were certain merits in Zack Snyder's storytelling that was simply compelling for them. One thing that all would agree on, no doubt, would be the visual aesthetic of the film. Snyder has been known to execute some visually stunning imagery that has left audiences to leave their own imaginations at the doorstep for.
This visual treat extends to the film costumes as well. As the movie was the introduction of Batman and Ben Affleck to the DCEU, Snyder, and his collaborators made a conscious effort to separate it from prior Batman depictions. Ben Affleck's portrayal of Batman/Bruce Wayne was an older, jaded and violent Batman which audiences reciprocated with positive enthusiasm. This enthusiasm also entailed itself to Batman's costume in the movie.
BvS portrayed a new Batman with a new suit that had never before seen the costume. As the Dark knight was fighting one of the strongest or mightiest superheroes that DCEU has ever known, it was not enough for the hero to wear his normal Bat-suit. Batman was given a new suit that was unsusceptible to the strength of Superman. As Frank miller's The Dark Knight Returns  was most famous for the epic showdown between Batman and Superman,  the live action fight had to be as epic as its comic book version. Having a powerful suit made the fight a much more believable concept for the movie audiences.
The new concept art depicts the Bat armor which was worn in the famous fight. It was done by Los Angeles-based artist Jerad Marantz  in collaboration with costume designer Micheal Wilkinson.The three images are fairly close to their on-screen versions, with three notable difference- Batman's ears are pointier in the drawings than in the film, his gloves have sharper blades and the missing ammunition belt that was seen in the film.