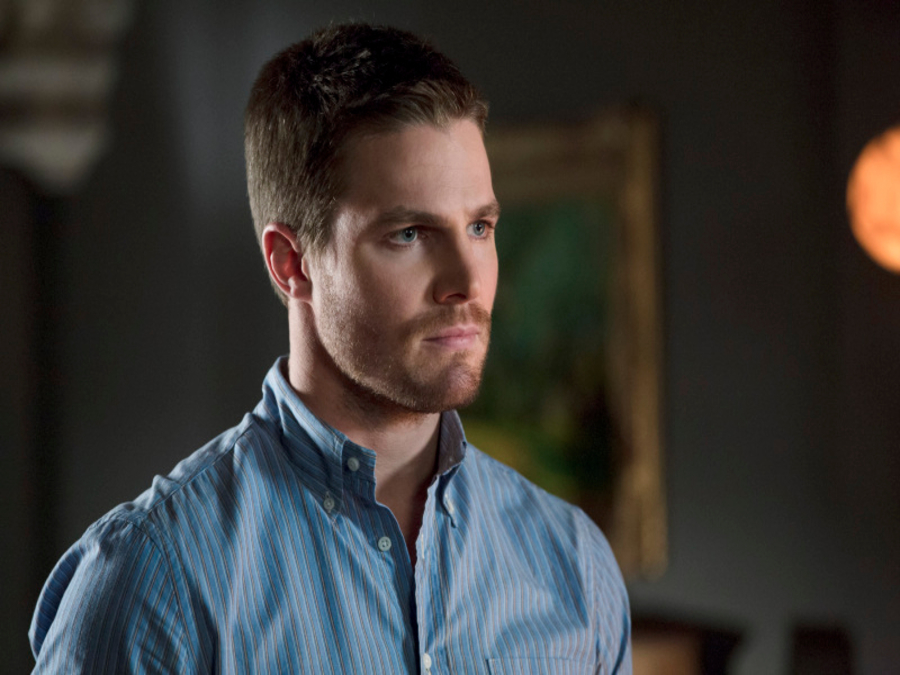 Stephen Amell has played DC's superhero Arrow for five years-2012 and counting . He's garnered a fan following from the ever popular CW series and has not disappointed fans of the show in his portrayal of Oliver Queen. But surprisingly, Amell has no qualms with a recasting of his superhero role for the big screen.
At a recent panel during Salt Lake City Comic-Con, Amell spoke honestly about his thoughts on DC Extended Universe and the separations of its t.v and film divisions. DCEU has sparked a lot of controversy among fans as a lot of the t.v series story lines do not have a cohesive match up to the big screen versions. Biggest examples being the controversy among fans about the casting of Ezra Miller for the Flash movie and Arrow's version of Suicide Squad sudden disappearance from the series. Marvel Cinematic Universe has been more successful with its continuation of film and t.v story lines- Jessica Jones, Agents of S.H.I.E.L.D.
I do not have a right to Oliver Queen. Someone played it before me, someone voiced it before me, somebody will play him after me. I don't believe there are plans for Oliver Queen in the DCEU, based on things people have told me, but I would not be upset if that changed at all.
Amell also spoke about how the DCEU separation made sense to him and how he was okay with it:
That's not how that works. Diane Nelson, Geoff Johns, the people at WB on the features side, the people at WB on the TV side are all in the business of making the best products for the fans. Diane Nelson sent me a very, very eloquent email explanation as to why they thought the cinematic universe and the television universe should remain separate, and it made perfect sense to me… Look, there is no in-fighting, there is no war between the two factions. It's all a collaborative effort and in the grand scheme of things, I think that the television universe has done just fine for itself.