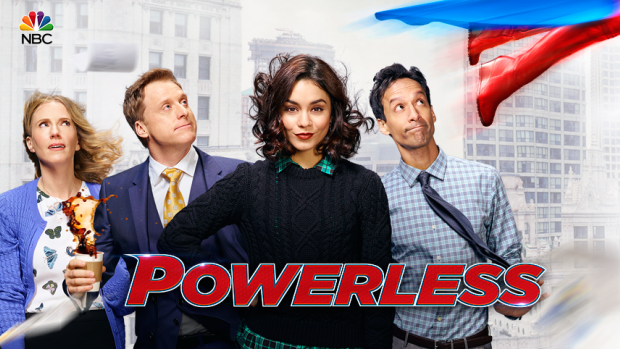 It seems like the superhero genre has seeped into popular culture and finally become the norm. The trickle effect of superhero movies into television shows has spawned many new shows. It helps that DCEU and MCU have their own divisions to concentrate on the small screen. The CW network has been quite loyal in their portrayal of comic book heroes like Arrow, The Flash, and Supergirl while Gotham takes inspiration from the fictional city and the villains that lurk in it. Netflix has been concentrating on developing a Defenders series line up with Daredevil, Luke Cage, Jessica Jones and Iron Fist all getting their own standalone series.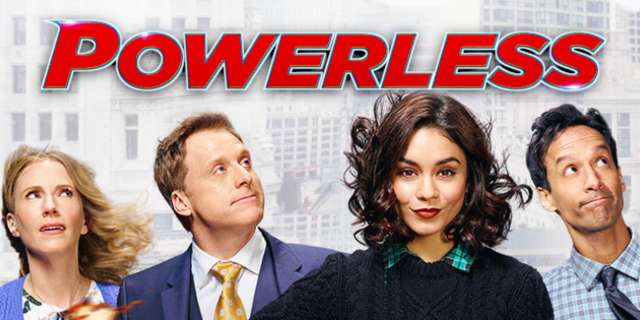 All these series have a serious dramatic tone to their shows, and it is very well suited for them as they deal with heavy topics like crime, death, corruption etc. Lighter comic fare seems to never have a seat at the superhero table these days but that is soon to change. Powerless is the first comedy/sitcom series within the world of the DC Universe. The synopsis for Powerless seems like an interesting take on the world of superheroes:
In the first comedy series set in the universe of DC Comics, Vanessa Hudgens plays Emily, a spunky young insurance adjuster specializing in regular-people coverage against damage caused by the crime-fighting superheroes. But it's when she stands up to one of these larger-than-life figures (after an epic battle messes with her commute) that she accidentally becomes a cult "hero" in her own right… even if it's just to her group of lovably quirky coworkers. Now, while she navigates her normal, everyday life against an explosive backdrop, Emily might just discover that being a hero doesn't always require superpowers.
Hudgens also shared an interesting fact related to Justice League's Wonder Woman to the show in an interview with DC All Access at this year's Comic-Con International in San Diego:
"The first claim that Emily Locke is working on is one caused by Wonder Woman. Just sets the tone I think."
 Watch the trailer to hear a few superhero namedrops in the most funny fan fiction manners.