Katrina Kaif, no doubt, is beautiful, sexy, hot, and this is something almost everyone agrees to. But she has been given the SmitaPatil Memorial Award. I am sure, you will read it again because this is unbelievable. I mean Katrina Kaif is getting an award for her acting skills. What's wrong with everyone? I mean we do appreciate her beauty, but awarding her for her acting skills is just too much.
She is pretty, and graceful, but in her 13 years of career in this Bollywood industry, she has never bagged a single popular award. Her first movie was Boom. And giving the SmitaPatil Memorial award to someone who has never ever received a popular award is beyond everyone's imagination.
There have been lots of jokes on this. For instance, few said, that the first thing that Katrina Kaif must have done is, googled, 'who is SmitaPatil?' Others added jokes like, does this mean that even Sajid Khan has chances of winning an Oscar? Most of them didn't like the selection for giving the award and felt that this is almost like an insult to "SmitaPatil". This is one of the most prestigious awards which is supposedly given to someone who has given extraordinary performances. Do you think Katrina Kaif really justifies this?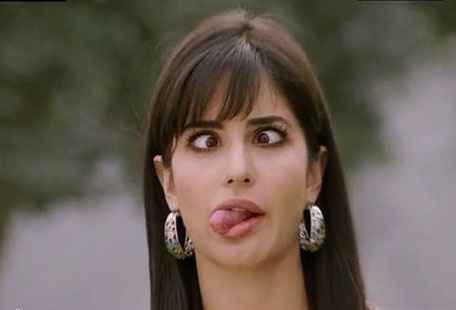 I mean I wanna know, how do they select the winner? Do they have a checklist or any parameters? Or they randomly select the winner? Is this some kind of mockery or what? I hope the selectors know who SmitaPatil was? What were her contributions? And most importantly, why was this award started?
She is an eternal figure in the history of the Indian cinema and had worked in movies like Manthan, Bhumika, Aakrosh, Chakra, Mirch Masala &Arth.
TanviAzmi, Sridevi, MeenakshiSheshadari, Madhuri Dixit, VidyaBalan, AishwaryaRaiBachchan, Kareena Kapoor Khan, Priyanka Chopra&DeepikaPadukonehave received this award and I am sure everyone would agree that each one of these has justified their position in the industry.
But no matter what we say, the truth is Katrina Kaif has received this award and no one can take it away.
What do you think about this?