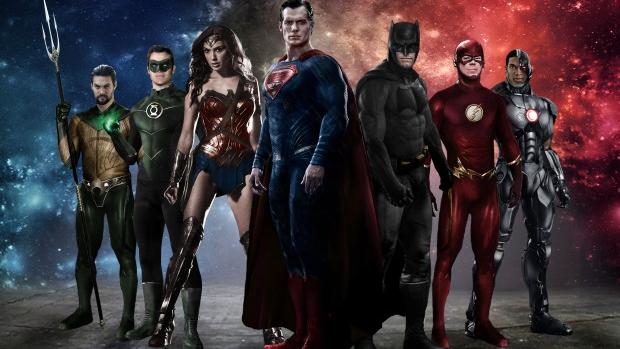 Henry Cavill, best known for his role as Superman in DCEU movies Man Of Steel and Batman Vs.Superman was last seen selflessly giving up his life for the greater good in BvS. But with the confirmation that Superman will also be featured as a team member in Zack Snyder's Justice League,fans should expect to see a reborn Superman mingling with new superheroes like Aquaman and The Flash. Like his other Justice League co-stars, Cavill recently posted a picture that gave an update on the much awaited Justice league movie.
Cavill put on his Superman costume to do some good in real life.As part of Make A Wish foundation, Cavill made two children's dream come true.Orin and Summer were not only lucky enough to meet the hero but they also posed with Cavill for a photo which the actor posted on his Instagram.Cavill gave a touching caption to go along with the picture:
"I had the good fortune of meeting some real Superheroes last week. Orin, your strength is exceptional and Summer your support is a rock that is irreplaceable. You are both inspirations to us all! #makeawish"
In the picture, Cavill,  and the two children stand in front of cutouts of the six Justice League members.This is the first time that the promotional artwork has been seen apart for the official group shot that was released earlier in the year.

The Justice League movie cast and directors have been updating the progress of the movie with Zack Snyder posting pictures on his Twitter of new cast member J.K Simmons as Commissioner Gordon and Ben Affleck nearly causing a panic amongst fans when he cryptically posted a short clip with the villain Deathstroke in it. It was later confirmed that Deathstroke will be the main villain in the solo Batman movie which Ben Affleck is also set to write and direct.