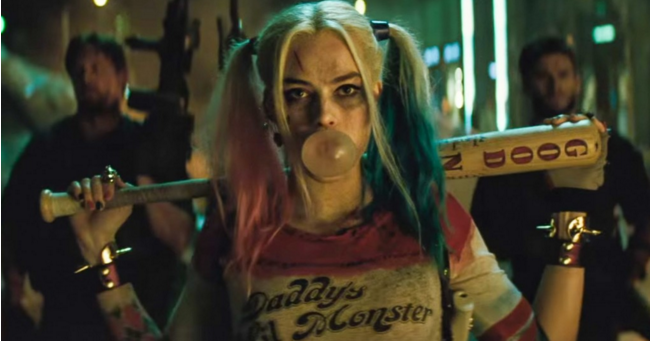 The Hollywood Reporter announced that actress Margot Robbie signed a deal with Warner Bros. for a Harley Quinn spin-off movie. Suicide Squad, which was released this August has been a huge hit for Warner Bros. The movie just beat Captain America: Winter Soldier's record in global revenue,earning $718.8 million. Robbie's portrayal of Harley Quinn stood out in the movie, with fans and critics praising the actress for her work. The onscreen portrayal also earned new Harley fans with movie goers and countless new cosplayers.
Speculations have already started as to what the spin-off movie would be about. Many fans have guessed that the movie may be based on the comic book series Birds Of Prey or its short TV version of the same name. There have also been rumors of the movie being not entirely focused on Harley Quinn but feature other famous female heroes and villains like Batgirl and Poison Ivy. If this happens, then DCEU will definitely be on track with its new path of featuring female-focused movie. Warner Bros. and DCEU already has a Wonder Woman standalone movie set for release next year.Quinn has been depicted in the comics as being a criminal mastermind who uses more gadgets than Batman himself. She has also been depicted as having a relationship with fellow villain Poison Ivy, sometimes not in the most platonic sense either.
This new concept could also be a route for Harley Quinn to finally escape the clutches of The Joker. Quinn was first introduced in Batman:The Animated Series as the Joker's sidekick/girlfriend. Their toxic relationship has been a well documented one, with the Joker often manipulating and sacrificing Harley for his own selfish plans. Suicide Squad also featured this undying devotion in the on screen Harley's story. Robbie, to her credit, really portrayed the vulnerability of the maddeningly crazy character which struck a cord with audiences.
Jared Leto's portrayal of The Joker has seen a cold reception from fans and critics. Leto already had some big shoes to fill as he is just the latest in a line of highly talented actors who have given their own twist to the character. Jack Nicholson brought out the campy side of the character while the late Heath Ledger transformed the character into a maniacal sociopath. Leto has also publicly displayed his dissatisfaction with the Suicide Squad movie, telling media that he was deceived by the studio about how his character was cut into a smaller role in the movie.
The potentials for a Harley Quinn movie are endless. With Robbie set to co-produce, the upcoming movie might finally see a new Quinn who is independent of her past relationship and having new adventures for herself.