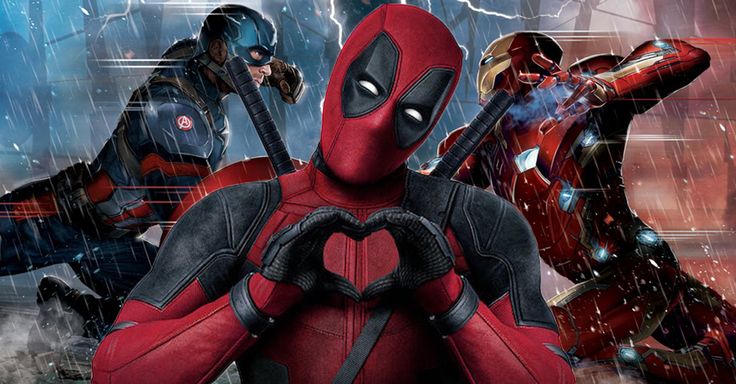 Although we live in a world where Marvel Cinematic Universe exist, it does not actually mean that the studio owns all characters (and there are a lot) within the Marvel comic world. Let's explain this small detail- 20th Century Fox has under its banner Deadpool, The Fantastic Four, and all the various X-Men characters while Spider-Man has long been a property of Sony.
It was also a common practice amongst studios that they get exclusive ownership of their comic characters but that has slowly been changing after MCU entered the picture. Marvel and Sony have come up with a deal that allows Spider-Man to appear in Captain America: Civil War and Iron Man in Spider-Man: Homecoming. But Marvel has had no such luck with Fox as of yet.
And this leads us to what this post is about, Deadpool, Spider-Man and Captain America in the same movie.A distant dream maybe, given the long explanation we just made but that's where fandoms become a gift from the comic Gods! Redditor /u/rice and nori created a .gif that showed Deadpool in Captain America: Civil War and YouTuber Zach Ace further expanded that .gif into a 44-second clip.
Deadpool actor Ryan Reynolds was so impressed with the clip that he shared it on his Facebook page. Reynolds had earlier stated that he "could definitely imagine doing something with Spider-Man at some point"on his Twitter.
The small clip features the merc with a mouth in Captain America:Civil War during a fight scene between Spider-Man and the Captain. The web-slinger and the merc have a small moment between the fight.It's a funny little interaction that may bring a slight smile to your face or a genuine thrill to your imagination.
Since the world is changing every day and norms are changing slowly, maybe this little clip should give hope to fans that Fox and Sony will eventually come to an understanding, leaving all money-making intentions aside and give one movie for the fans and Ryan Reynolds featuring Deadpool and Spider-Man.Till then fanfiction will just have to do.