The life of celebs or a celebs kid is definitely not easy. No doubt they get all the comforts and can buy anything they wish for. But then they have these cameras following them, wherever they go and they capture, whatever they eat, do or for that matter even whatever they don't.  We as a fan are always curious about what they wear, where they and what's happening in their life. Anything good or bad that happens becomes the "Breaking News".
Even the celebs parents have a lot of expectations from their celebs kids. But I guess, more than their parents, we as an audience or viewer has hellova expectations from them. Shahrukh Khan is blessed with 3 children. His youngest son is too young to have a debut in this industry, however, no everyone has their eyes on Aryan and Suhana Khan. And same is the case with Saif Ali Khan, he is expecting a baby with Kareena Kapoor Khan. He is already blessed with 2 children (with Amrita Singh), Sara and Ibrahim Khan.
 Aryan Khan & Suhana Khan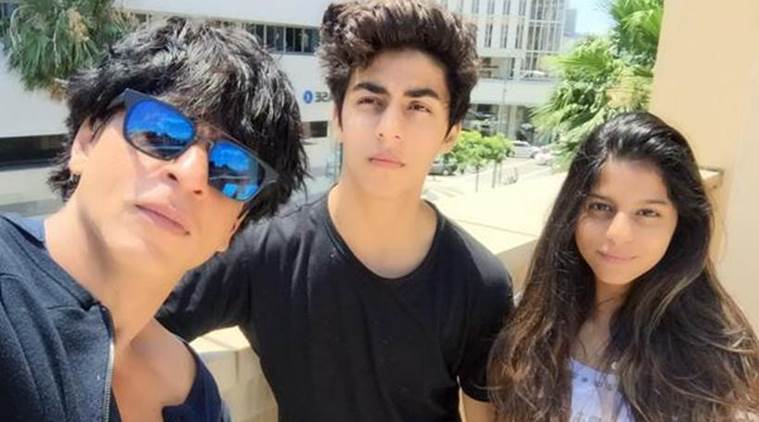 Son of Baadshah, Shah Rukh Khan, Aryan sure is a sensation. With his killer looks and amazing style, Aryan tries to stay out of the camera. He likes to live like any other normal teen and party and enjoy like a normal teen. He is very active on Instagram. We can expect him to enter Bollywood anytime soon.
Suhana Khan is also on our list and even she is expected to enter this magical fraternity. Suhana Khan is a daddy's girl. She is very active on Social media and lately her images got attention and Shahrukh Khan had to step in. She wishes to be a part of Bollywood let's see when can we see her.
 Sara Ali Khan & Ibrahim Khan
Sara Ali Khan is Saif Ali Khan and his ex-wife Amrita Singh's first daughter. She is all set to make her Bollywood debut and this a dream debut for anyone. She is all set to make her debut with a Karan Johar film. Shahid Kapoor's younger brother Ishaan Khattar is her rumored co-star. We have always seen Saif to be a cool and very friendly father. Sara's first exposure to the camera was when she shot for a magazine cover along with her mother, Amrita Singh.
Ibrahim Ali Khan is Saif Ali Khan and Amrita Singh's younger child. He has already made his Bollywood debut in the movie Tashan (along with his father) with the role of the young Jimmy. He is very confident in front of the camera. He was everywhere on the news when his pictures with Khushi Kapoor (Sridevi's daughter) and Aaliyah Kashyap (AnuragKashyap's daughter) went viral.
Will these celebrity kids enter the Bollywood? If yes, then, who will win the hearts of the audience with their performance? Will these sibling duos be famous or they will have to struggle to overcome the shadow of their celebrity parents.