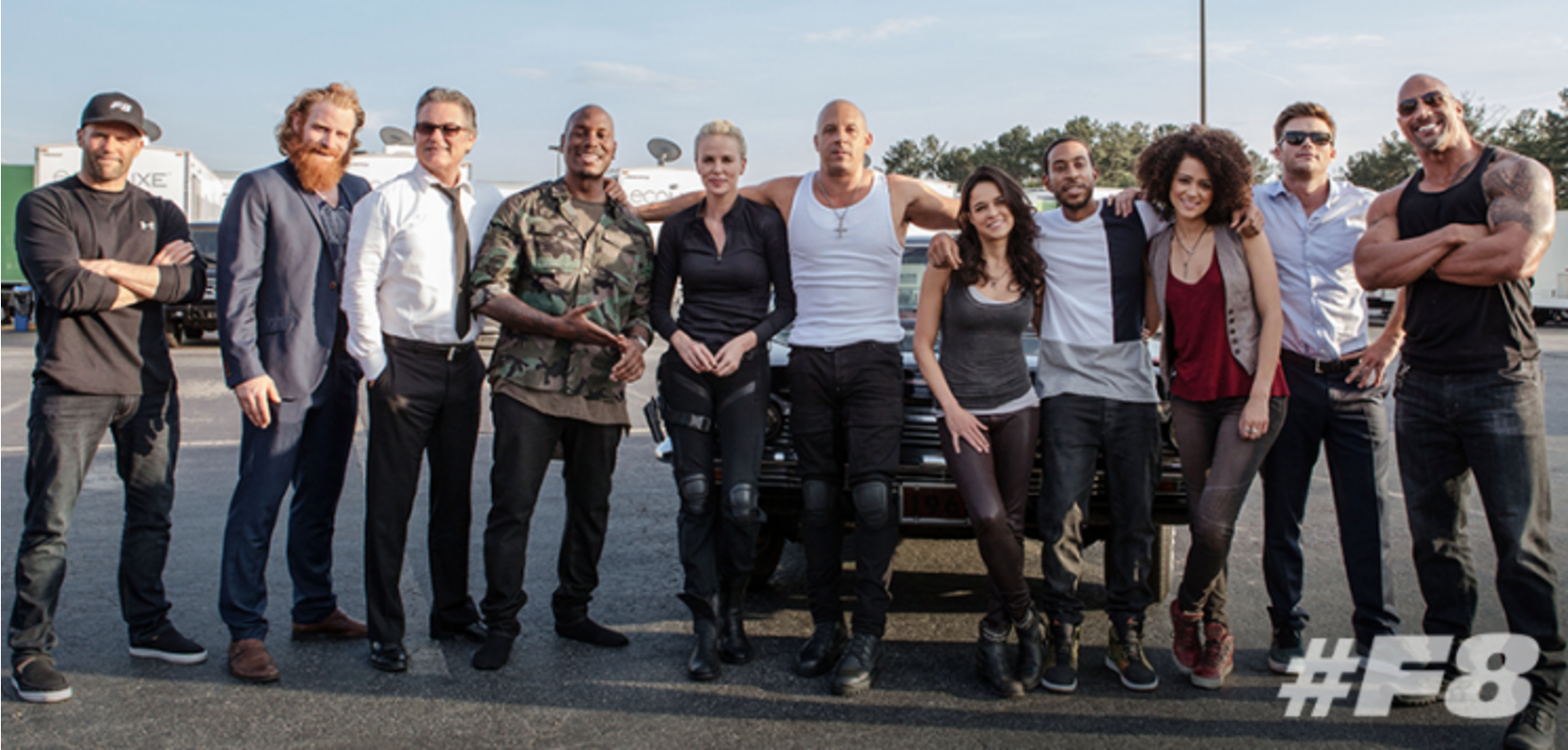 Amid the ongoing rumored feud between Vin Diesel and Dwyane 'The Rock' Johnson, the Fast 8 posted a final crew group photo on Facebook. So, everything is fine now ?
IBT reported that Diesel and Johnson got into some sort of argument on the set of the Fast 8. Last week, Diesel wrapped up his shooting and stormed off the set. He said he didn't like the Instagram post that Johnson shared a week back. In the post, he pointed some co-stars for "being unprofessional" on the set.
https://www.instagram.com/p/BI25NjMDPWv/?hl=en
"Some conduct themselves as stand-up men and true professionals, while others don't," he wrote.
"The ones that don't are too chicken s**t to do anything about it anyway. Candy a**es" he added.
Now a group photo on Facebook with happy faces was something unexpected. It reflected no conflict between the stars. It said: "For our final #FastFridays post, all of us in the Fast Family wanted to thank you for coming on the ride with us during this epic production," the post read. "We wanted to take this opportunity to express our gratitude to those who have worked so hard over the past 100 days to bring you a movie that is going to be another incredible installment of our saga. Everything we do comes from our shared passion to bring you the very best."
"Thank you, Vin, who has been at the wheel since this journey began, first as star and then as a producer. …" the post continued.
"And thanks to all of the cast of the eighth Fast: Michelle, who's also been with us from the start. …Those who've joined our family along the way: Tyrese and Chris from Miami in our second film; Dwayne and Elsa, who came onboard in Rio in movie five; Jason, Nathalie and Kurt from last time around; and our newest members Charlize, Scott, Kristofer, and Helen. … And our brother who continues to inspire us all, Paul."
The post also surfaces Diesel's role as a producer.