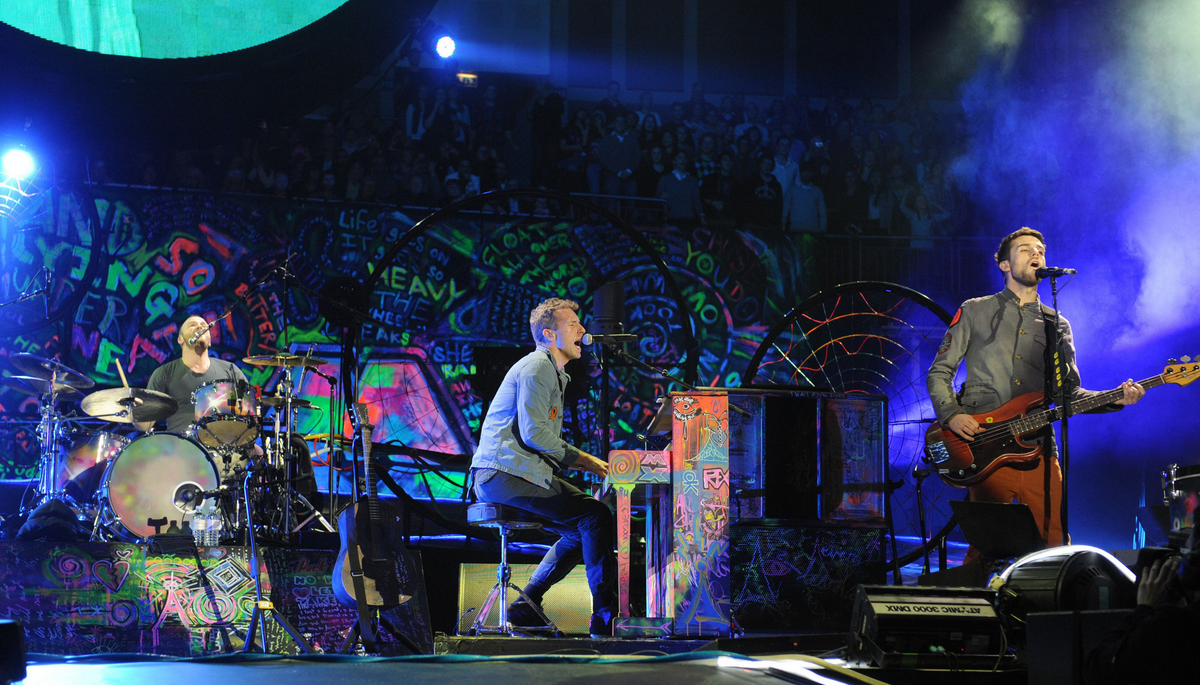 The wait is over! According to a report in Mumbai Mirror, Coldplay is finally doing a concert in India. It is expected to happen on 19th November as a part of a charity's annual fund-raising concert. However, it is not yet known whether the concert will happen in Delhi or Mumbai. Coldplay also hasn't yet provided us with any official information or added India in their tour dates. They just dropped a hint a few months back on their twitter that they want to come back to India.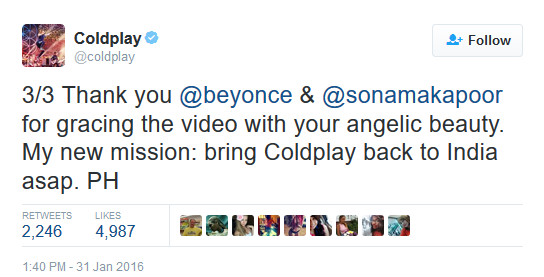 Last year Coldplay surprised everyone when they secretly did a gig at Delhi's Summer House Café. Only a few could mesmerize that moment but the majority of the fans missed it and were shattered.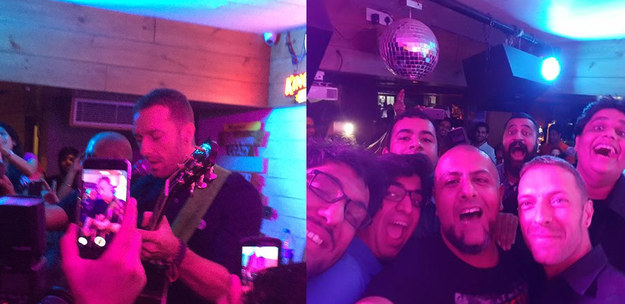 Not just this, but they were in India for more, for the shooting of the video of their song 'Hymn For The Weekend' in Varanasi, Mumbai, and Kolkata, which also starred Sonam Kapoor and created a lot of controversies and buzz among Indians. It sure made us feel proud, but most of us fans didn't get to see them anyway, the thing we wanted the most, to experience their magic live!
This year Coldplay fans are finally getting what they've always wanted. Their songs have healed us, made us dance, given us magic and what not! Some of their best songs that we fans die for are Fix You, The Scientist, Viva La Vida, Paradise, Hymn For The Weekend, Clocks, Speed of Sound, Up & Up, Every Teardrop Is A Waterfall, Yellow … the list is huge!
The fans' excitement is out of control (so is ours!). November, you are awaited!