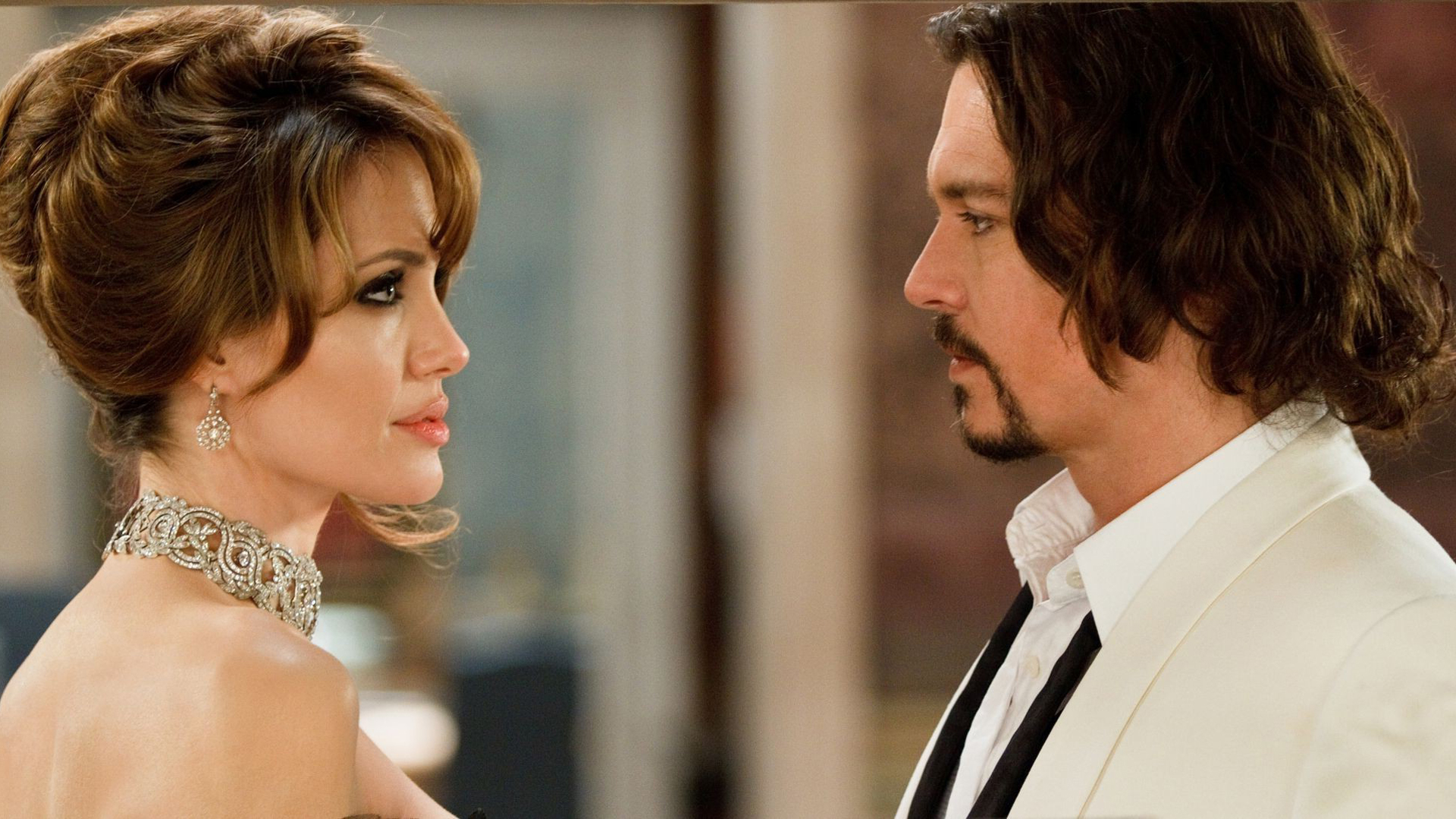 Some of the actors and actresses have a very good offscreen chemistry, but some of them can't stand each other for a moment. Here is the list of top 5 movie couples who hated each other in real life
1) Patrick Swayze and Jennifer Grey in "Dirty Dancing" (1987)
Dirty Dancing is a romantic drama film directed by Emile Ardolino. The movie is a student who fell in love with her dance instructor in summer vacation. Both of them might not have good person relation but their onscreen chemistry sizzled. Patrick Swayze called her "too silly and too immature to work with."
2) Leonardo DiCaprio and Claire Danes in "Romeo + Juliet" (1996)
Romeo + Juliet is a romantic drama based on the William Shakespeare's Romeo and Juliet and was directed by Baz Luhrmann. This is the most lovable story but it is very ironic that onscreen Romeo and Juliet didn't get well along. Danes called DiCaprio "very immature".
3) Johnny Depp and Angelina Jolie in "The Tourist" (2010)

The Tourist is a romantic comedy thriller co-written and directed by Florian Henckel. After a heartbreak, an American tourist, is visiting Italy. While on a train to Venice he met Elise and she convinces him that he is her lover who is wanted by the police. Sources say Angie was upset because Johnny didn't clean himself up while filming
4) Nick Nolte and Julia Roberts in "I love Trouble" (1994)

I Love Trouble is a romantic comedy film and directed by Shyer. Roberts has described him as "disgusting," whereas Nolte has said she's "not a nice person." In an interview, Nolte said that I love Trouble is the worst movie he ever worked in, and he sold his soul. They still hold animosity towards each other.
5) Richard Gere and Debra Winger "An officer and a Gentleman" (1982)

An Officer and a Gentleman is a romantic drama film about a Navy pilot Zack, who was raised by his drunken father. Through to the tough and rigorous training at the camp, he finds a father figure.