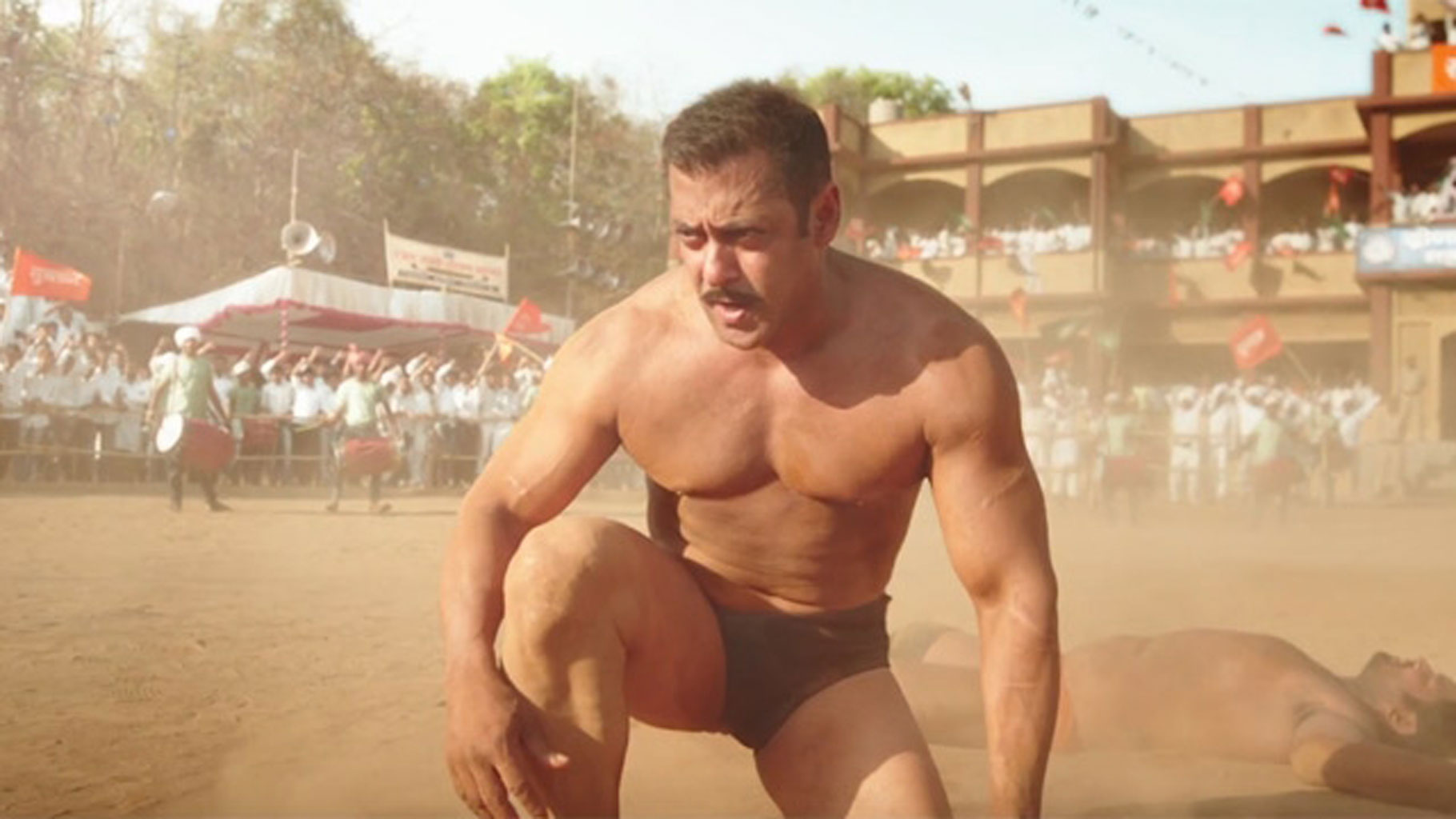 For the past few years Bollywood can't imagine an Eid without a Salman Khan film and this time also it is no different. Salman is back with Sultan to celebrate this Eid with you. The movie is directed by Ali Abbas Zafar and is penned by Aditya Chopra. The other star cast includes Anushka Sharma, Randeep Hooda, Amit Sadh, Anant and Kumud Mishra.
From the very first poster to the trailer release, everything worked perfectly for Sultan and the pre-release buzz created was phenomenal. Record opening is guaranteed. Theaters are going to overflow with the crowd till Sunday. But is Sultan worth all the hype and expectations? Let's check it out.
The movie tells the story of a former Indian wrestler Sultan Ali Khan, who has won a gold medal for India in Common Wealth Games and Olympics. He is now settled with a job and does not care about wrestling anymore. But he is forced to participate in a mixed martial arts tournament by an entrepreneur named Amit. Who is Sultan Ali Khan? What happened to him and what all things he had to sacrifice his life for wrestling? When all these questions are answered you are half way through the movie and the other half shows the redemption of Sultan. But can he stand against the world's toughest fighters at this age?
Salman Khan is the heart and soul of the movie. We could see different shades of Salman in Sultan. A fun loving guy, a wrestler with determination, a loving husband, an arrogant star, and a crushed and broken guy. All these transformations were safe and perfect in his hands. Another fine and controlled performance from the actor after the much acclaimed Bajrangi Bhaijaan. Anushka Sharma's performance was decent and did justice to her role to a certain extent. Anant, Amit Sadh, and Kumud Mishra were also good in their roles. Another attractive performance was from Randeep Hooda even though he was in the movie only for a short period of time.
Ali Abbas Zafar succeeded in delivering an entertaining as well as inspirational movie backed well with Aditya Chopra's engaging screenplay. The support from the technical team is also worth mentioning, especially the cinematography. The songs composed by Vishal-Shekar duo is too good, especially the Sultan Anthem (title track). Each time when it is played as the background score, goosebumps is guaranteed. The only thing that you could probably find as negative in this would be its length. Some portions could have been better is trimmed. But you can't complain more about it as it won't test your patience.
A wrestler may fall a thousand times in the ring, but he will rise again in full glory. Our life is also like that. You may fall down when tackled by the obstacles in your life and if you want to move forward, rise again and fight. Sultan is all about redemption and it will motivate and refresh your souls. You would definitely leave the theater with a smile and satisfaction. Grab your tickets and celebrate this Eid with Bhaijaan.