News
San Diego Comic-Con 2016: Announcements and Surprises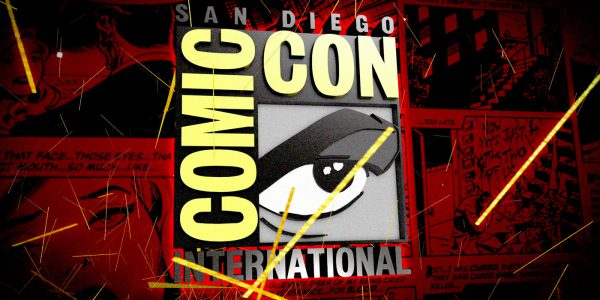 San Diego Comic-Con 2016 is here, let's take a quick tour of what's been announced and what's going/not going to be announced.
For starters Netflix series Agent Carter would not be announced at San Diego Comic-Con 2016. Not reaching up to its expected ratings, this series was pretty much done after Season 1.
We are anticipating some insight on what the two movie titles would be for Infinity War I & II. Russo brothers claim that both the movies would be completely different, so there would be some note on the movie titles or an update it seems. With the production taking off from November this year, the shooting would be completed in the next 8-9 months, so it would make sense that they announce the movie titles ahead of time.
We won't get to see much of Thor: Ragnarok, since there's no footage to show for now, what we might see instead, is some concept art of the movie.
We are guessing there would be no announcement related to Spiderman: Homecoming, be it the cast or anything related to the movie. As it is with Sony, they tend to keep details under wraps and like always launch in a big way. However, if they do happen to announce anything related to Homecoming, it would be only so far to announce the movie villain and why the movie is named as 'Homecoming'.
Teased recently, and we know for sure would happen, is the announcement for Captain Marvel, it could be the actress or possibly the director of the movie. We also know that Captain Marvel will appear in Infinity War I before she appears in her solo movie, so if Brie Larson is cast as Captain Marvel we would get to hear about it since she's already is attending SDCC.
With Guardians of Galaxy, we know quite a bit about the cast and the movie plot, so what we are anticipating is the official announcement of who the big bad villain would be in the movie and who is the actual father of Quill. With the whole cast and the team appearing in Comic-Con it wouldn't be a big surprise as they plan to launch in a big way by showing some footage of Guardians of the Galaxy after only 12 days of shooting.
Another thing to look forward is the presence of Doctor Strange, with the movie coming out at the end of the year, it needs a big push. The movie needs to make its presence felt with the magical realm coming from comic book movies. It would be appropriate if they are not able to make their presence felt.
Coming to TV series, teaser trailers for Luke Cage, Dare Devil season 3 and Defenders have been dropped. Jessica Jones has a follow up coming. Punisher has a solo series coming out later.