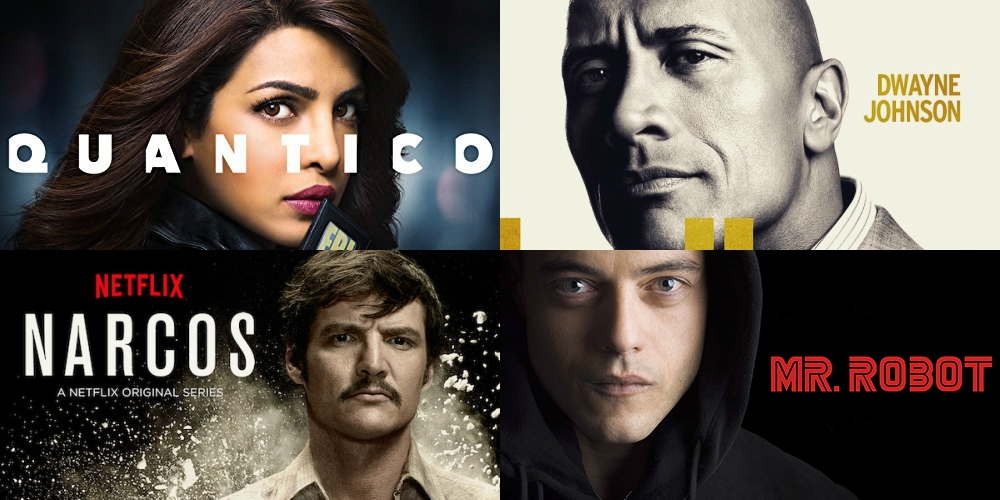 There is always a buzz surrounding new series and pilots. However, the excitement within the viewers comes with expectations. This makes the "2nd Season" the most crucial renewal for a show as it validates the support for the show's idea. Here are 5 TV series which completed the journey from Pilot to Program and have been renewed for season 2:
Here are 5 TV series which completed the journey from Pilot to Program and have been renewed for season 2 and airing this season:
Billions



To say that Billions was surprisingly good would be a gross understatement. After becoming the most viewed Showtime Pilot in the Network's history, the show broke records throughout it's first season. Within the first two weeks, the show was renewed for a second season by Showtime. With a gripping storyline and brilliant performances by the show's stellar cast, Season 2 is expected to double the thrill and break some more records while it's at it.

Quantico


Starring Priyanka Chopra as lead, Quantico was always set to be a hit in the Indian Subcontinent, but the show proved to have much more than just a famous lead. The first season surprised most with its twists and turns. What looked like a cheesy drama initially turned into a thrilling and action-packed series over the course of its 24-episode season, a length not many shows can pull off these days. Quantico has been renewed by ABC for a second season and it promises to be another spectacle.

Ballers



HBO audiences, spoiled by the likes of Game of Thrones, is considered one of toughest to impress. Ballers, with an idea that seemed weak at first, managed to strike the best chord with audiences and became HBO's highest grossing comedy. And it isn't just the presence of DWAYNE "THE ROCK" JOHNSON that makes it so extraordinary (while that most certainly plays a big part). Ballers, in an age of unlinked sitcom episodes, brings a fresh brand of comedy with a superb storyline and well-developed characters. And obviously, Dwayne Johnson's Charisma, combined with overall excellent performances by the remainder of the cast have made Ballers a great success. HBO has renewed Ballers for another 10-episode season which airs from 17th July.

Mr. Robot


It usually takes a studio a whole season to decide on whether or not to renew a series. USA network, however, had other plans with Mr. Robot. After the pilot opened to remarkable reviews and record breaking views, the show was straightaway ordered for a second season. While initially it may have seemed like a drastic move, as the season rolled out, it became quite clear that the trust shown by the network in Sam Esmail's provocative script and Rami Malek's amazing performance was well deserved.  The show took viewers on an amazing ride through the mind of Elliot a cyber-security expert by day and a vigilante hacker by night.
If there is one network that has a reputation to precede, its Netflix. It has a stellar record of productions and anything that comes out with the red logo has to face massive expectations. Narcos, has more than lived up to these expectations. The show gained a massive following in its run and has become one of the best to depict a real-world account. With the second season airing soon, what intrigues viewers the most is how the story goes forward. With episodes taking leaps spanning years, a major part of Escobar's life has already been covered which makes it interesting to see how season 2 deals with a limited story. Some even speculate that the show will continue after Escobar's death and follow the Cali Cartel which is set to become a major part of season 2. Rest assured, Narcos is set to be one of the best in the genre and will be remembered for years after it ends.

Try and catch all these amazing series, airing this season!