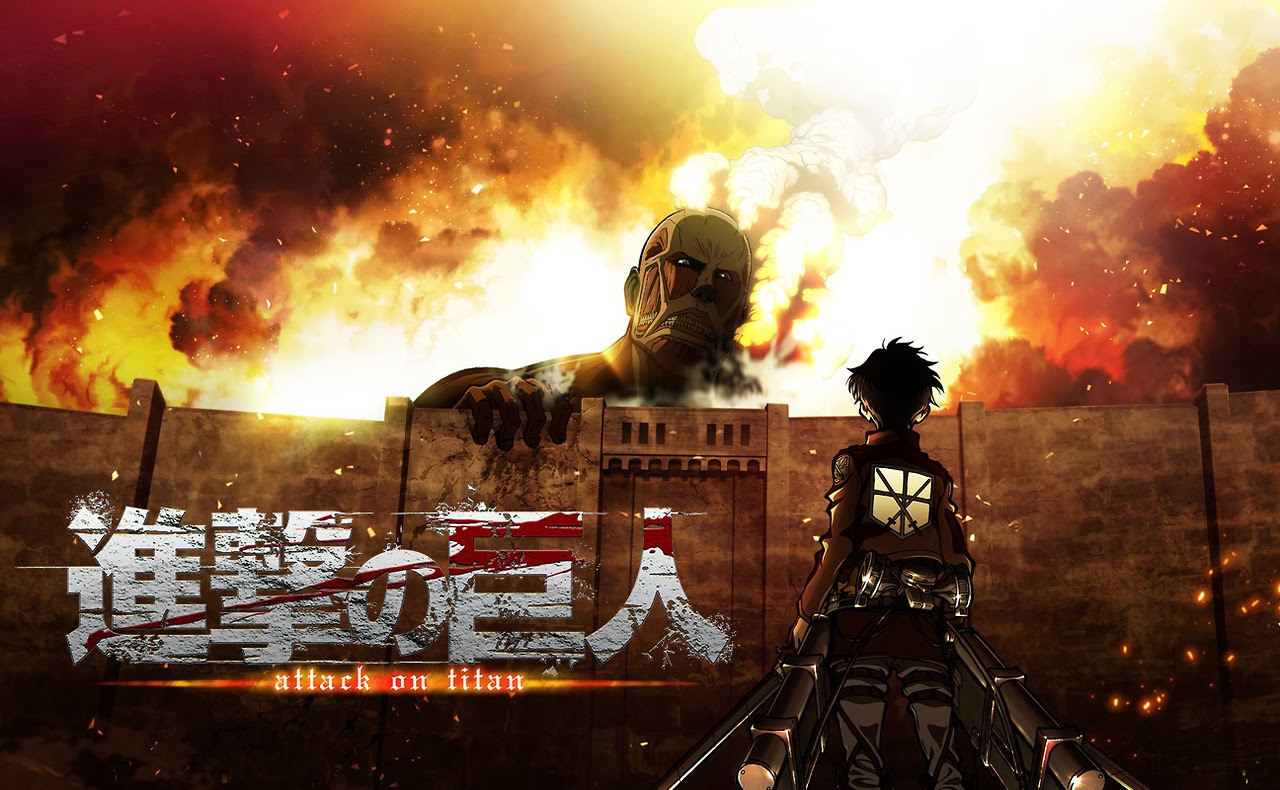 Anime features have known to grasp audience attention with its overwhelming graphics and action packed storyline. An another anime that was recently announced to run its second season is Attack on Titans with its release in Spring 2017.
During an Attack Festival recently held in Tokyo International Forum, the show's return was announced with a promotional image of Season 2 directed by Masashi Koizuka, alongside Season 1's director Tetsuro Araki as the chief director supervising the whole project.
The promotional image used in the posters show the main character Eren Yaeger emerging out of his own Titan form, ready to take on the Massive Titan that destroyed his city's outer walls way back in the first season. Japanese fans can gear up to watch this massive and intense showdown, which we are guessing would be fraught across five episodes.
Hajime Isayama's original manga has said to inspire innumerable spin-off manga, with several original series, and a two-part live-action film project, a spin-off live-action television series, and an OVA. Two of the spinoff manga, Attack on Titan: No Regrets and Attack on Titan: Junior High, have said to receive their very own anime versions.
We can very well expect the original cast to return in Season 2 of Attack on Titans (listed below for your reference). The series was originally set to release in 2014, however, it was pushed back due to various reasons.
The storyline of the show is based on a trio of high-flying heroes trying to protect humanity from skyscraper-sized titans. This show is popular in the native Japan where they see a giant naked man eating monsters with grinning and skinless Titans. The figurine has been used in many forms of adverts as well.
The show has gained its popularity in the west as well with the crossover success as the dramatic and tolerable face of the impermeable art form.
Yuuki Kaji as Eren, Yui Ishikawa as Mikasa, Marina Inoue as Armin, Kishō Taniyama as Jean, Yu Shimamura as Annie, Yu Kobayashi as Sasha, Shiori Mikami as Christa, Hiro Shimono as Conny, Yoshimasa Hosoya as Reiner, Tomohisa Hashizume as Bertholt, Saki Fujita as Ymir, Hiroshi Kamiya as Levi, Daisuke Ono as Erwin, Romi Park as Hanji, Keiji Fujiwara as Hannes.