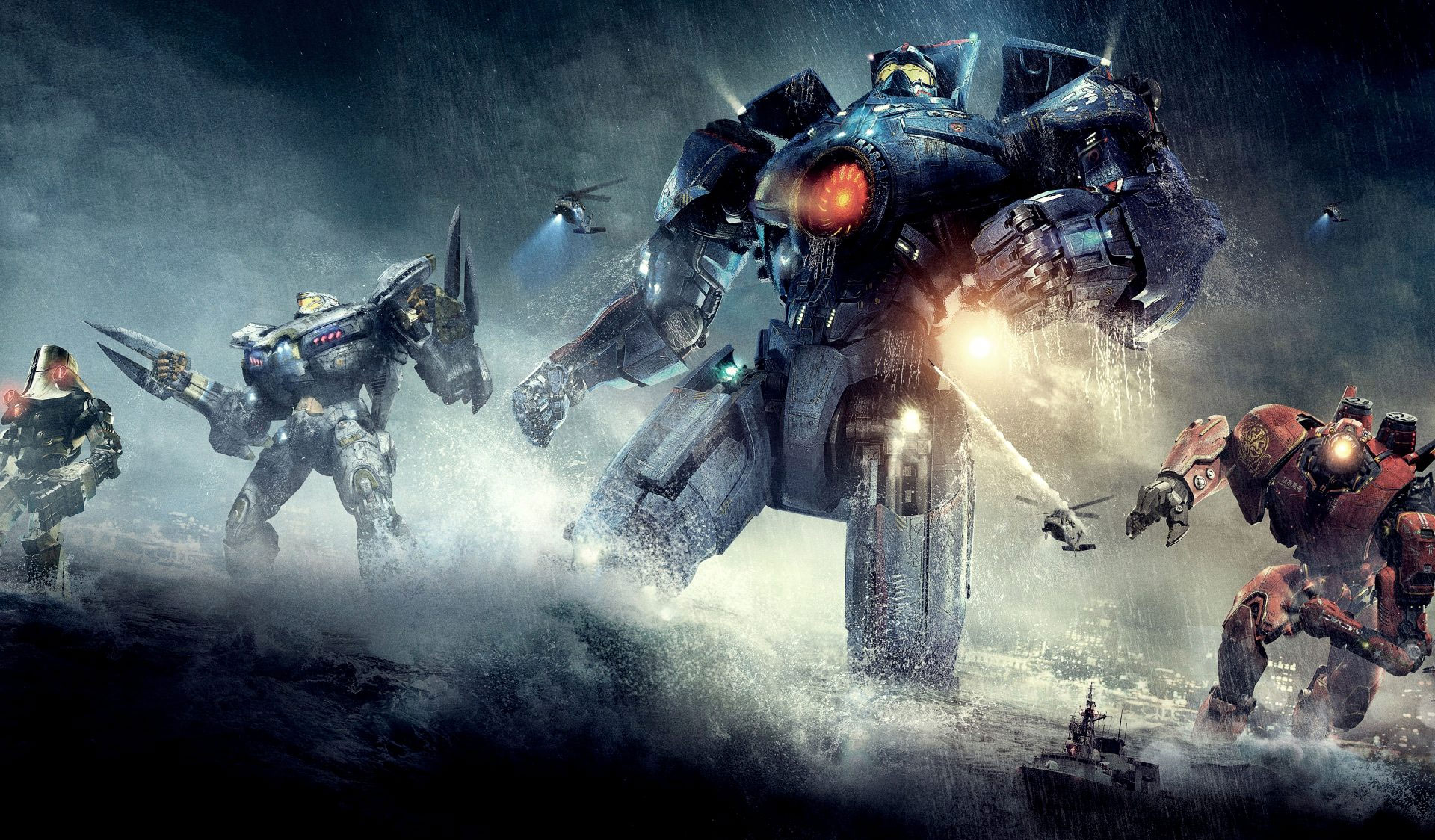 Pacific Rim was released in the year 2013. This science fiction thriller is co-written and directed by Guillermo del Toro. The lead cast of the movie includes Charlie Hunnam, Idris Elba, Charlie Day and Ron Perlman.
In future, the earth is under attack from a group of monsters (aliens) called Kaiju. These monsters emerge out from portal deep under the Pacific Ocean which connects our world with theirs. To prevent their attacks, humans unite and invent giant Meccano models called Jaegers. Each Jaeger is controlled by two or more pilots who can enter into it and mentally control it. The movie was well received by the critics and normal audience and was a huge box-office success. The CGI and the technical team require a huge applause as they were top notch.
The sequel was announced in the year 2014 titled as Pacific Rim: Maelstrom and the movie will be directed by Steven S. DeKnight. The latest news is that John Boyega is roped in to play the lead role in the Pacific Rim sequel. This news was confirmed by Legendary Pictures via press release. According to the reports from a trustable source; Star Wars: The Force Awakens star will be seen as the son of Stacker Pentecost, the character played by Idris Elba in the prequel. John Boyega's Upper Room Productions will co-produce the movie.
Guillermo del Toro will be seen as one of the producers of the film. Guillermo del Toro said: "I am very proud and happy to welcome John into a fantastic sandbox. The Pacific Rim universe will be reinforced with him as a leading man as it continues to be a multicultural, multi-layered world. 'The world saving the world' was our goal and I couldn't think of a better man for the job." He is very much confident in Boyega's abilities and it's pretty clear from his words.
The press release didn't reveal any news regarding other cast members or the return of cast members who were in the prequel. The shooting will start soon this year and more details regarding the cast members will be revealed in the near future.