Celebs
The Voice Singer Christina Grimmie Shot Dead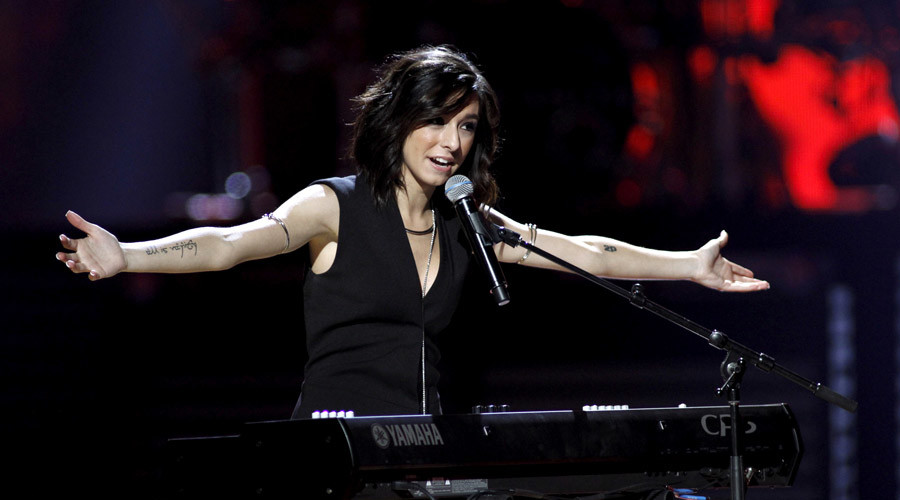 Christina Grimmie was shot dead on June 11th after her show in Orlando, Florida.
Revealed to the public with The Voice sixth season in 2014, the 22-years-old singer was the target of a gunman  while she was signing autographs after the show. Taken to the hospital by ambulance, Grimmie passed away a few hours after the shooting.
The young singer, who started doing cover songs on YouTube in 2009, gained popularity when she joined Adam Levine's team on The Voice.
At the moment of the attack, about 120 persons were near her. Fortunately, the singer's brother, Marcus Grimmie, immediately tackled the shooter to the ground. The 21-years-old assailant then committed suicide with a self-inflicted gunshot. Police officers applauded Marcus Grimmie's reaction, who put himself in danger to prevent other people from getting hurt.
It is important to note that security precautions were taken as security guards were checking bags for weapons, but did not pat down fans before entering the venue.
It is unclear how the killer got into the show, and the reason behind his actions remain unclear. Police officers are actually searching through his computer and phone looking for answers.
Hours before the incident, Grimmie was inviting fans to come see her show in Orlando. It would be the last video she would post online before the events. Her last tweet was retweeted more than 37,000 times, by fans who are now mourning the missed singer.
The tragedy adds to the conversation about gun violence. Many fans and artists who are now in grief believe that guns should be banned. The events follow the National Gun Violence Awareness Day that took place a week ago.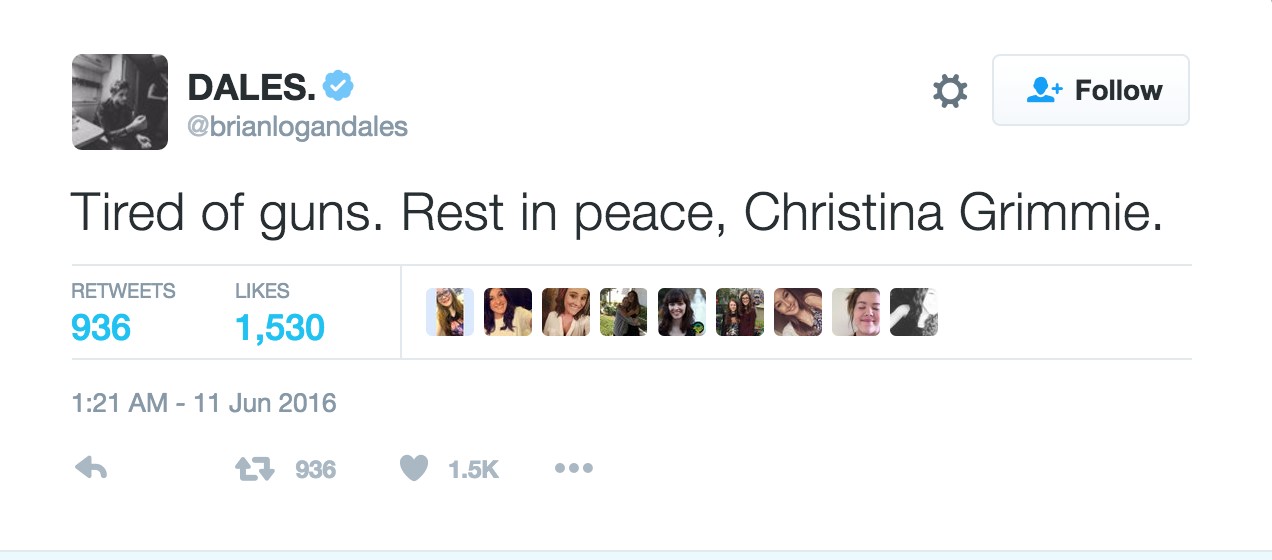 Christina Grimmie will be missed by her family, her friends and her fans, who already pay her respect on Twitter with the trending hashtag #RIPChristina.