Right from playing the good guy in Game of Thrones to a badass villain in the upcoming Call of Duty, I must say Kit Harrington has really gone a long way to prove that he can blend into any role, and into any script when needed.
Kit Harrington goes on to play the role of a Settlement Defense Front, a fundamental organization that is adamant on destroying Earth. Though the plot of the movie has not been disclosed in detail to define Harrington's role but, we are assuming it would be a comprehensive conspiracy that leads to earth-shattering disaster, calling forth the most elite soldiers with robot sidekicks to perform their heroic duty.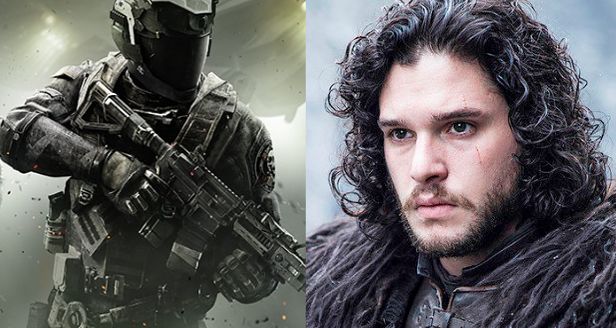 "Even though no one in Game of Thrones is completely innocent, the Infinite Warfare gig is a far cry from Harington's regular role as a defender of humanity", as stated by Activision.
"Kit is an amazing talent and the consummate pro," said by Taylor Kurosaki director of Infinity Ward in a recent press release who is all praises for Kit. "Our story is about an epic showdown of opposing forces, and Kit Harrington immersed himself into the role. …We can't wait for fans to see Kit play an entirely different kind of character."
Call of Duty being one of the biggest franchises in video games has been known to pull in celebrity voices, whether it's Hans Zimmer (from The Dark Knight, Call of Duty: Modern Warfare 2) to create a stirring soundtrack, or by Kevin Spacey's (from House of Cards, Call of Duty: Advanced Warfare).
Call of Duty: Infinite Warfare has really come along from digital historic battle re-enactment to the new face of players in dogfighting in space. Activision and Infinity Ward, the original game's developer have worked with Snatch and Sherlock Holmes director Guy Ritchie in creating Harington's role in Call of Duty. Ritchie previously involved in a live-action trailer for Call of Duty: Black Ops 2.
Dave Stohl, the studio head, Infinity Ward went on to add, "Guy Ritchie is a friend of the franchise, so it was great to have him back to work with us, assisting in bringing Kit Harington's character to life in Infinite Warfare". "It meant a lot to us to develop the role into everything it could be. We're excited about the performance Kit delivered and can't wait to get it out to the public. We're committed to delivering a compelling story with rich character depth, and this was a special opportunity to add to our fantastic cast."
Tim Ellis, chief marketing office, Activision  commented by saying, "Gathering this level of talent together for this role speaks to our studio partner's drive to deliver a powerful narrative in Call of Duty". "We challenge ourselves to constantly be fresh and expansive in creating gripping, immersive experiences that are exciting to play for our fans every year."
Call of Duty: Infinite Warfare will hit PlayStation 4, Xbox One and PC on November 4th, 2016, in Legacy and Deluxe Editions.