No one is a fan of prison. But when it comes to some of the best TV shows based on Prison series, we get quite a bit of list to ponder upon. Here we've shortlisted some of the all-time favorite prison shows:
Porridge (1974 – 1977)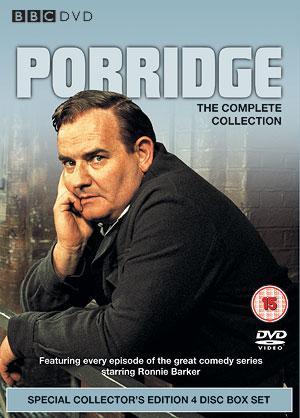 "Doing porridge" is British slang for serving a prison sentence. This British sitcom follows Norman Stanley Fletcher whose been sentenced to 5 years in prison, a habitual criminal when it comes to prison. This show with various inmates and a gullible guard makes this show a hilarious must watch.
Buried (2003)
Moving from British comedy to British drama, this show revolves around Lee Kinley a man whose imprisoned for violence and a firearms offense. While in prison he deals with issues of bullying, inmate violence, and prison corruption. Lee must learn to get on top of the prison chain in order to survive. This series received best drama series at the BAFTA. Characters develop a detailed depiction of claustrophobia life inside a prison.
Breakout Kings (2011 – 2012)
US Task Force creates a team of fugitives to capture an escaped prison inmate. "Use fugitives to help catch fugitives", in return the inmates get time off their sentences. If the inmates try to escape they get double the sentence. Though the series lasted for only 2 seasons, but it was successful in creating audience attention.
Bad Girls (1999 – 2006)
This series had a great rating due to its gripping content and performances. The British series depicts the life of female prison. This show had a broad range of cast members that were used throughout the 8 seasons and a variety of topics that were covered.
The Prisoner (1967 – 1968)
Even though this series went on for only 17 episodes, but the impact that it left on the audience was quite strong. This is a story of a British spy who resigned from his service and is abducted and brought to a resort in a secluded town. This prison is nothing like a normal prison with bars and barb wires, but there is no escape from it and no one will give any information. This was a series which was way ahead of its time with the use of sci-fi and psychological tactics.
Prisoner (1979 – 1986)
This series was more like a soap opera based on various inmates in this female prison as they deal with life inside the walls. This series covered various themes of feminism, homosexuality, social reform and cultural phenomena way ahead of its time.
Wentworth (2013 to present)
The series is set in re-imagining stories from modern day based in present day Australia. The series begins with Bea Smith's early day's life in Wentworth prison after being charged with attempted murder of her husband. Separated from her daughter, Bea waits for her trial to take place while making friends with other inmates. This show had the highest rating in Australia with a real life depiction of prison life.
Prison Break (2005 – 2009)
This is one show which has gained success over 4 years of its run time. The story revolves around Michael Scofield (Wentworth Miller) who tries to help his brother (who is apparently convicted for killing the brother of the Vice President of US) escape from the prison. In doing so Michael gets himself arrested and being an engineer by profession – who's also happened to design the very same prison, succeed with the plan.
Orange is the new Black (2013 to present)
Based on the memoir by Piper Kerman serving her time as an inmate in this comedy-drama, set in woman's prison. Piper is a wealthy woman who is imprisoned for drug trafficking, a crime which she committed 10 years back. This series explores the wide variety of mixed prison population which includes women of all shapes, sizes, colors, and sexual identities.
Oz (1997 – 2003)
Number one show in prison series, this was the first HBO drama to take full advantage of the content freedom afforded by premium cable to be as graphic in terms of violence and sexual content, describing the story of how inmates survive in this experimental Oswald State Correctional Facility. Where some inmates wait for their sentence to get over while others take on to prison politics and silent drug deals and other horrifying deeds.