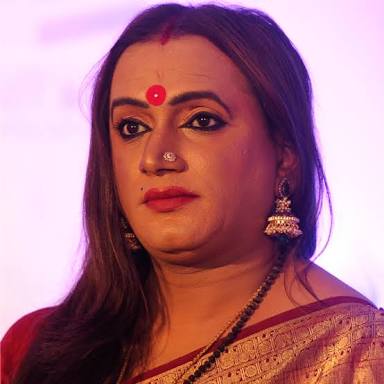 A stigma. A black-spot. A monger. What not? Gender Inequality is such an effing topic which is prevailing in the society from countless centuries.
Even epitomes have passed, but this topic hasn't .We all know that what's gender inequality, isn't it ? The one where some bigots are devoted to their specific gender only.
We all have seen humongous  women inequality cases,  some male inequality cases are registered in the society too undoubtedly. But, where's our third gender? Transgender? Eunuch? Aren't they someone who have their own unique gender and specialty?
Even while reading this,  one might get an *ouch* feeling , that how can someone discuss them, they ain't a part of society and every awkward feeling one can have. If you're getting those feels, then that's my point.
This is our major loophole majesty.
Eunuchs have been facing inequalities since ages but do you know that their presence is considered as a BLESSING and NOT a SIN. From the initial days, from the days of Rajas-Maharajas, eunuchs presence was a blessing. But what's happened now? Why's the blesser now being showcased as a horrific species? Why's the blesser now have to beg for their earnings? Why's the blesser now considered as a Sin?
Ever thought that? No. We haven't.
They are just like us. Like our brothers and sisters only. So, why's this stereotype letting us procrastinating in accepting them? It SHOULDN'T.
Break the gender barrier people. Give someone that happiness what they  deserve. They are as sane as we are. Even the modern society is an orthodox now. You, my dear youth, go now, accept one , they will accept us all. Fear shall not prevail.
Whether you're ANDYSEXUAL or GYNEXUAL, they will always be BISEXUAL for Us.
This article is not to depict some male chauvinism, feminism, patriarchal or matriarchal issues, rather  provide equality to each one of us. Equality to all those who deserve it,  irrespective of the fact that whether they are male, female or transgenders.
Do your duties towards one-Self!