News
Television
7 Times Richard Castle Conveyed his Divine Love for Beckett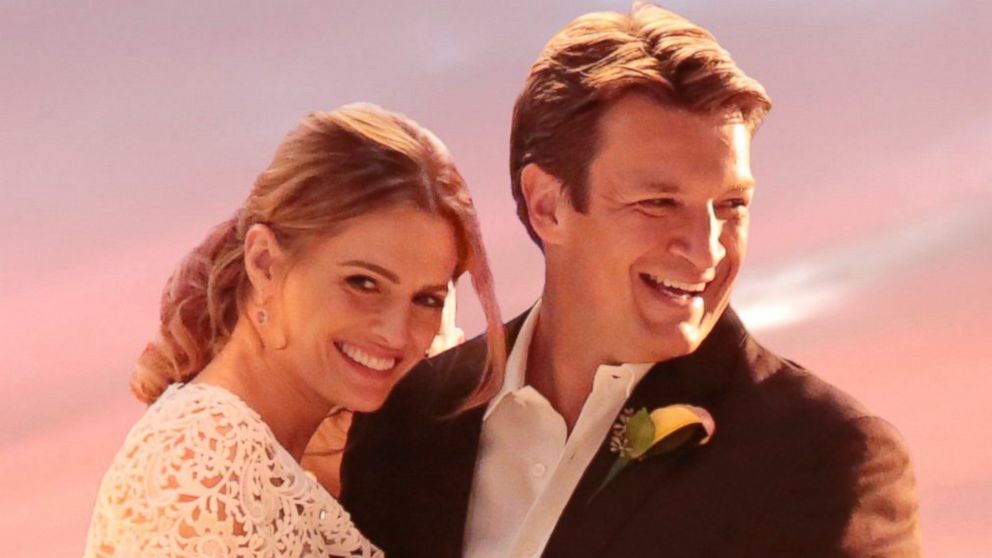 It's bad news that Castle Season 9 won't be coming. I always looked up to this show. It instilled a spirit of magic in me. Castle was never a show for those who to wanted to believe in the reality. It was a show, which made us believe in miracles, love and faith. Castle defies logic because love isn't logical, it is eternal. Castle and Beckett are one of the best fictional couples because their love story is believable and gives hope to couples all over the world, already in love or waiting to fall in love. It proves no matter who you are, where you come from, what the world and family want, whatever the obstacles, love conquers them all, just like Castle did with Beckett!  Here are 7 instances where Castle's unending love for Beckett was depicted and what we learn from it: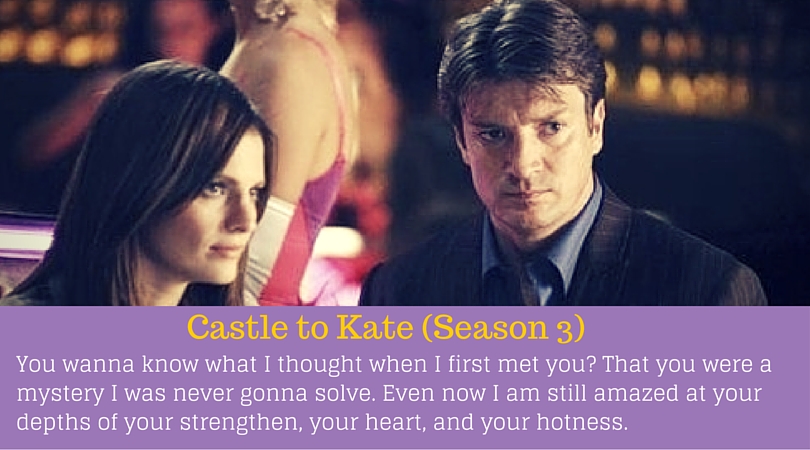 This was the start of the love story of a lifetime. Castle's un-ending love for Beckett is evident from these lines!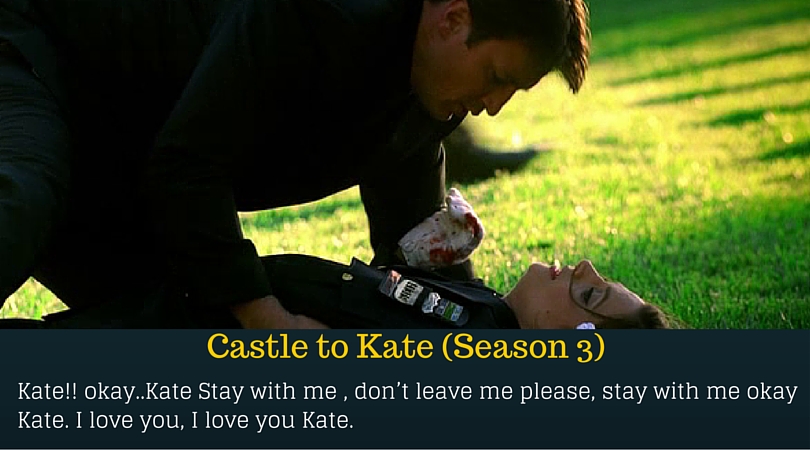 You really say it when everything seems to end! Castle confessed his feelings to Beckett, when he thought, she is almost gone!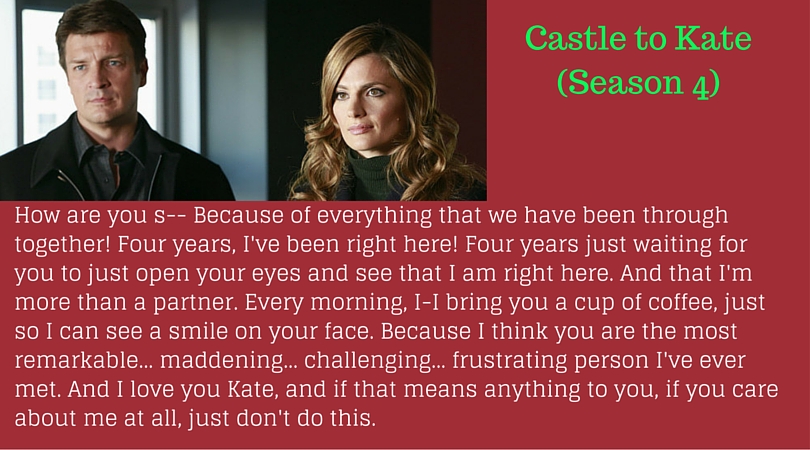 Wait! Wait! Problem! Family! Work! This! That! This is what stops most fairy-love tales from happening. If you think someone loves you more than the entire world, no reason not to give that person a chance!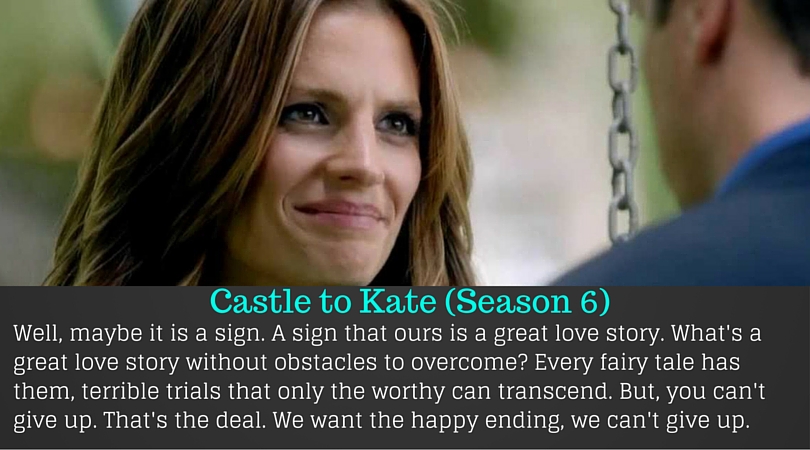 Love that conquers all is real love. You may be afraid of what might happen or what people would say. Forget them! Love is the most beautiful thing that can ever happen!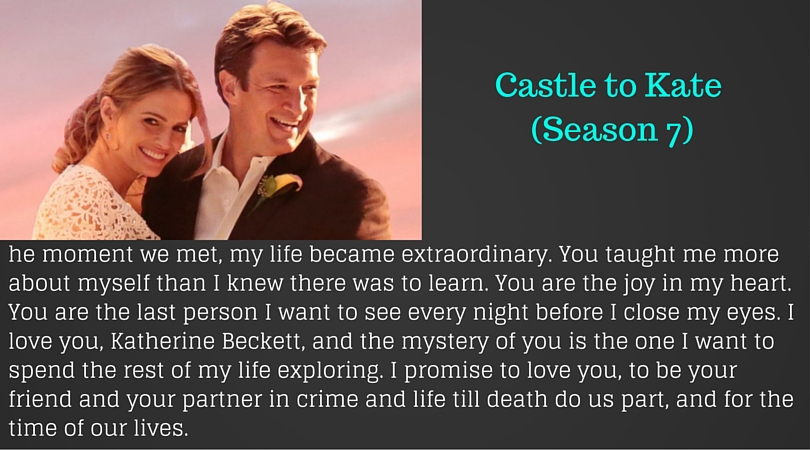 Promise to Love! Love conquers all……Till Death do us Part or simply Forever…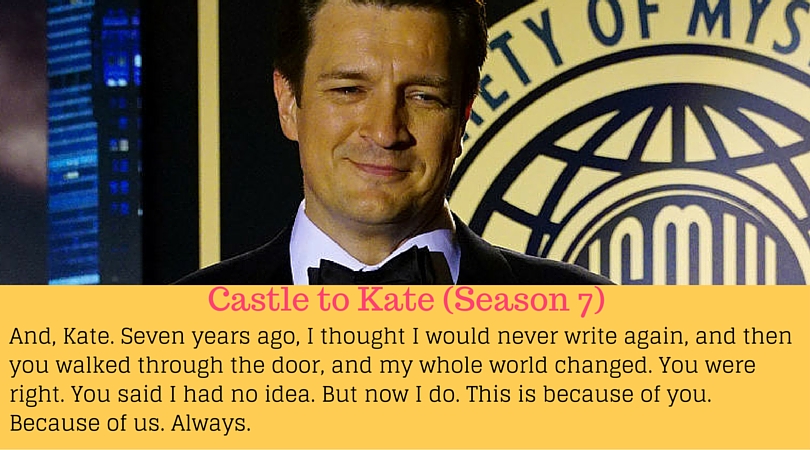 Nothing happens without someone backing you. You don't know this person. You meet them in your life and they change your entire life. Your success, your freedom, and your everything is because of them! It's all because they love you, UNCONDITIONALLY!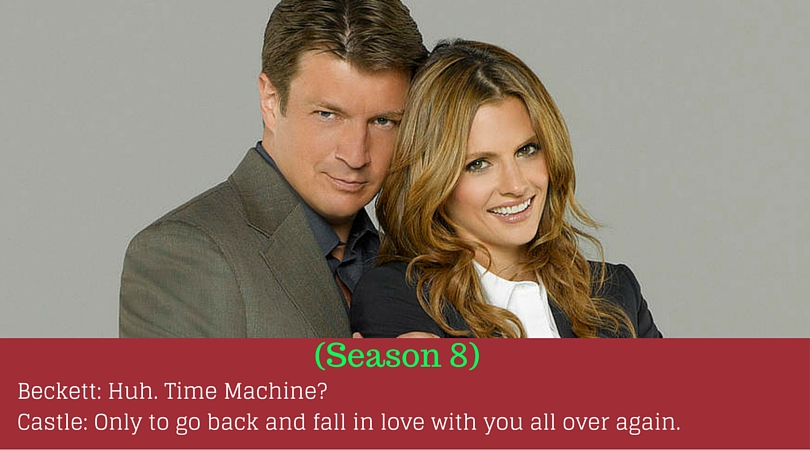 Yesterday, Today, Tomorrow…If you love somebody; even Time can't defeat you!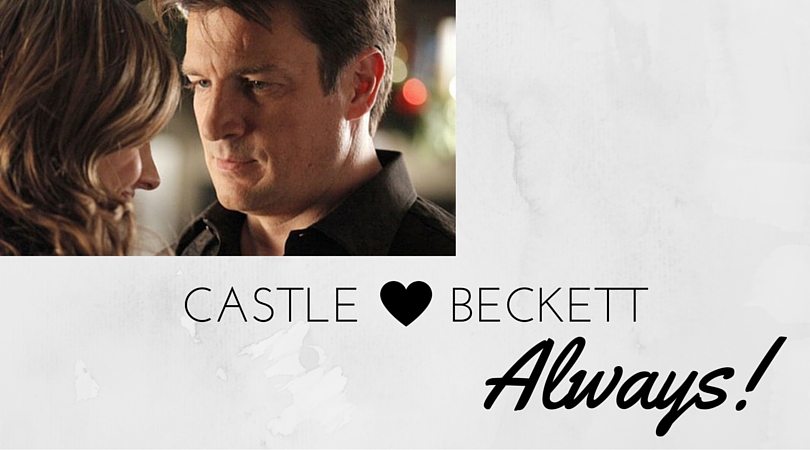 And LOVE IS ETERNAL….it is ALWAYS.!