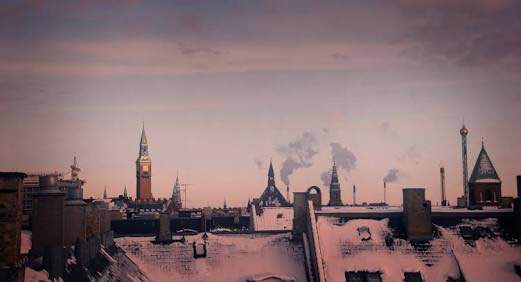 "Sometimes, when the oceans turn white, dreams flow in with those waves leaving the blues of worries in the background."
He was in a philosophical nature that night. It had been two years since we had all been together the last time. It was so much fun. The talks that we had been sharing were so different than what we all used to have, way back in time but so similar to what my memory held in it.
He looked different, yet so similar to me.
Those eyes that used to look at me, searching for something, still had that light in them that said, even if I was his sister, yet I was a second mother to him.
His clothes were now well fitted, the body was a taller version of the previous one. Yet what looked exactly the same to me was that little smile that came onto his face every time I made him laugh and after a few minutes, he'd realise that he was happy with me.
Even if it was just the four of us, it was no less than a grand celebration.
Dad wore his favourite kurta after two years and sat comfortably with us. Mom was still in the kitchen, making us a refill of snacks while I and Jimmy were fighting over the popcorn bowl all over again.
It was just a time period of four days that we all had after which all of us would be in our respective places once again. Me living in Ireland and Jimmy in Georgia, made it way too difficult for us to be meeting too often, considering his college years were still not over.
While mom barged in with all her charm, so did a hundred thousand memories and a thousand volt shock.
With her came a smile on her face, a wide smile. Well, that was a surprise. The shock, she wasn't alone. With her, came in the reason why Jimmy lost his control and the night almost turned into a nightmare.
As Jim saw him, he was so infuriated within fractions of seconds that the smoothie I had made specially for him was now a treat to the floor, the glass, a broken past now and his anger, the fire in the house. Jim gave me no time to stop him and revoltingly went up to him, walking past dad and almost throwing him off the terrace. Dad got up to stop him as soon as he looked at my frightened face and mom's horrified look. There was no dialogue, it was just like a movie that had so much of action, one might get a stroke because of the emotional hit to the heart.
Within mili-seconds, he had changed everything, which was nothing new for us, or maybe, for me. Mom had talked to Michael and the reason why he was there was that he apparently wished to start a new life. The fact that could only be understood by Jim was that his one look made me go through a millions of flashbacks. The important reason being, he had seen me through that time that was being referred to, that mom and dad had only listened to me through.
~ ~ ~
Falling pieces of glass on the top of my head, on-going flow of blood from my body for hours, sex that I could neither call sex nor accuse out as rape, the marks of his love on my body, the trauma marks on my heart and mind for which there was no remedy creme available, the insult of the three most important people in my life each and every day and not to forget, never ending era of tears that started every night and went on till the next morning, until the cycle restarted.
Jimmy had had no clue why I had not met him for a year and a half after I came back from our honeymoon even though we lived in the same city.
Until that one day that he dropped by to surprise me and found me on the floor in torn clothes and a pool of blood as Michael went and took the doorbell.
Everything could have been forgotten, but the tears that he saw in my eyes, or maybe it should be better put as, on my entire body, as they went streaming down from my eyes, after he got me out of that hell like house, were really unforgettable for him. He had seen me cry all night, every night. He had hugged me so tight, the way I used to when he was a little boy and would get a small scratch on his knee.
Even so, I'd go on shouting so loud that sometimes, even I couldn't hear myself. He had seen me in depression, on anxiety pills, in the hospital and in gratitude to him. He now knew what it felt like to lose your true love to the reality of life.
~ ~ ~
All that could never be forgotten by him, ever. Those nights came to his flashbacks like five hundred additional came to my mind. He soon dragged him out of our house when I realised that dad was sitting by my side, mom was standing right beside him and i had my head on his shoulder. Jimmy came back, hugged mom for a few minutes, mom hugged him back and said
"what's important is, all of us here, know the value of life before we have lost it. Knowing that we understand the real value of anything after it's a memory to us. I'm sure that's what happened to Michael honey."
Unfortunately, that helped neither of us. But we knew what mom had said was true. As Jim looked at me, he came by my side, sat there and hugged me tight. I hugged him back and stayed there for a while. However, before I could have flown into tears, it was time to be dumbstruck again. This time, for life.
As i hugged Jimmy extremely tightly, we heard a gun shot. As we opened our eyes. Stood up to see who had shot it, we found Michael in front of us. His aim was at me. I was at the aim of the gun yet what I had lost was a greater piece of me, Jimmy and our lives. Mom lay there in dad's arms as dad cried out for the two of us.
I don't certainly remember what happened after that. It's all extremely blurry.
*******************
As soon as I heard the last cry out of dad, mom's voice woke me up and I realised that I just played the past three years of my life in my sleep. I hugged Ma and told her I never wanted to lose her even to the extent of the fear that we had lost her the last time. Jim came in to hug us both and dad held all three of us just the way it was when we were both kids.
We soon realised, the four of us never grew up and never wanted to have grown up. We were happy and that was all that mattered.