News
Palampur: The Hidden Wonder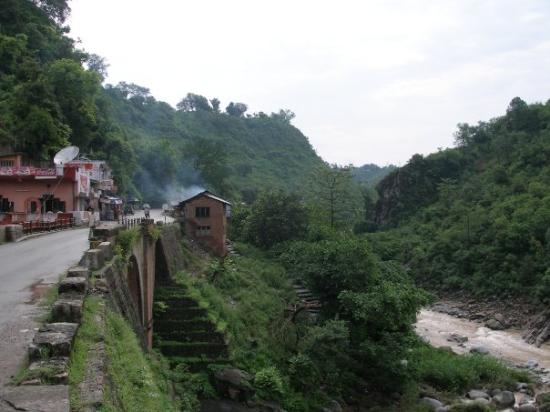 As countless tourists rush to hill stations to combat the blistering heat of Indian summers by revelling in their pleasant, smoke-free atmosphere, they encounter a nasty shock. Soon enough, the traffic jams and crowded mall road of Shimla, dirty snow of Rohtang Pass, and polluted air of Manali destroy their expectations. This draws our attention to smaller, lesser known places still evading the grip of dense human settlement and cozily nesting in forgotten cracks and crevices of rugged mountains and hills. One such place is the hill town of Palampur.
Located in Himachal Pradesh, this sleepy town does have sufficient human habitation but an efficient system of manoeuvring and navigation links it with sparsely populated but culturally relevant Andretta. Its cool climate and vicinity to the dense jungles and grazing grounds of higher mountain ranges make it a viable option for rest and contemplation for those intent on finding tranquillity in comfortable environs. With cleverly constructed lodges balancing on terraced hillsides, gurgling streams tumbling down the valley and clouds kissing mountain-tops, it looks like the mystical 'pairi diza' and creates the illusion that fairies and leprechauns may suddenly leap out of the bushes and trees.
While Palampur is well-known for paragliding and adventure sports, Andretta, also known as the 'artists' village', captures our interest. A half-an-hour long drive from Palampur takes us to artist Sobha Singh's permanent residence and art gallery. Hidden under gorgeous greenery and mountain slopes, this isolated town also houses playwright Norah Richard's house, stage and practicing area for dramatics enthusiasts.
Sobha Singh's original, life-like paintings of Punjabi legends and love stories, Sikh Gurus, prominent personalities and idyllic country scenes inspire wonder and awe and spark off parallels with the renowned artists of the European Renaissance. This little recognized, self-taught artist's creations changed the very contours of Andretta, along with our imagination. On the other hand, Norah Richard's special mud-house and stage neighbouring the art gallery rest under the benign blessings of the towering hills inviting performing artists to use the facility for practice till date.
Andretta also espouses a clay modelling workshop and gallery which provides lessons in clay modelling and pottery making and displays clay artefacts, painted and engraved ceramic and clay pots and metal work. It is surprising that a seemingly insignificant dot on the map of Himachal Pradesh can contain such lyrical beauty, provide respite to art and keep hope alive by embracing the dictum 'A thing of beauty is a joy forever…'.
Palampur's surrounding hills are perfect for trekking and hiking. A tempestuous river licks the borders of the hill and leads the enchanted traveller to Capt. Saurabh Kalia's memorial park. A young soldier's life sacrificed for the cause of the country's safety and security enlightens every visitor to the sanctuary. The park is abundant with flowering trees, birds, rock sculpture and motivational quotes and also contains a man-made lake that offers opportunities for boating.
Hence, it can be safely said that this delightful town must be visited at least once in a lifetime.