News
Television
Superflash Crossover Episode: 7 Questions On Everyone's Mind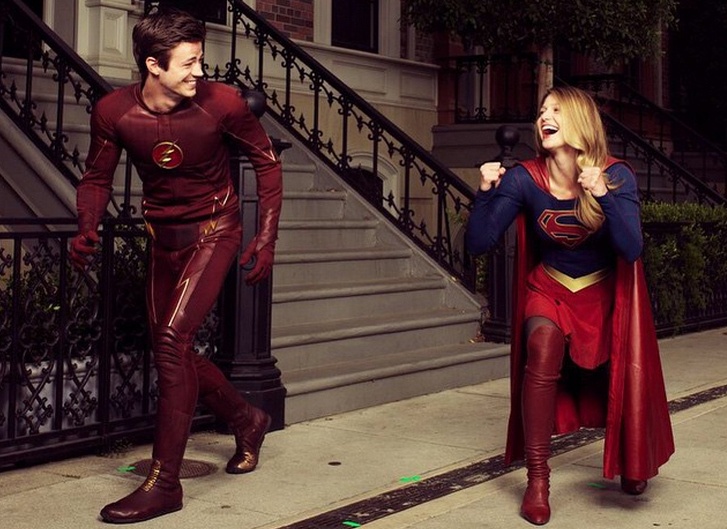 CBS Entertainment officially announced an arrival of Grant Gustin (a.k.a the Flash) into the future episode of Supergirl set to air on March 28th, 2016. The gossip circles were abuzz with chatter of Flash and Supergirl coming together, but it wasn't sure as to how and when will the crossover going to take place. The executive producers of Supergirl – Greg Berlanti and Andrew Kreisberg expressed their gratitude and said "We want to thank Grant Gustin for making the time to come visit (on top of his already immense workload) and all of the folks at CBS, The CW, Warner Bros. and DC for working this out. And finally thanks to the fans and journalists who have kept asking for this to happen. It is our pleasure and hope to create an episode worthy of everyone's enthusiasm and support".
Following are the questions which are being asked by the fans of DC shows:
How will the Flash be introduced into the show?
Answer: It's been said that Flash will travel the multi-verse to National city and help Supergirl with one of her storylines. The episode is titled "World's Finest" which sounds familiar to comic readers as it featured Batman-Superman team-up.
Which problem could be so big that Kara needs Flash?
Answer: The fans are speculating that the plot may be related to Kryptonians from the phantom zone.
Does this cross-over mean Supergirl is part of Flarrow verse?
Answer: We need to consider this as a multi-verse, so Supergirl exist in her own universe. Probably Barry will talk to Cisco about his adventures with Supergirl when he returns to Central city.
Why should'nt Supergirl travel to Central city?
Answer: Fans are complaining as to why this is a one-sided crossover, the Flash is shot in Vancouver and Supergirl is shot in L.A. The real reason is Flash makers have already planned for all the episodes and spent its budget, they don't have space to accommodate a major character like Supergirl.
Can there be Arrow-Supergirl Crossover in the future?
Answer: Yes, but it is highly unlikely. Remember there is a character named Rainbow Archer in the show.
Why not bring Supergirl into the Legends of Tomorrow?
Answer: It's not going to happen ever as it will create a logistical nightmare for the show-makers as there are already too many characters on the plate.
Will it help CBS boost ratings of Supergirl?
Answers: Definitely