News
Hampi: History, Hippie, Happiness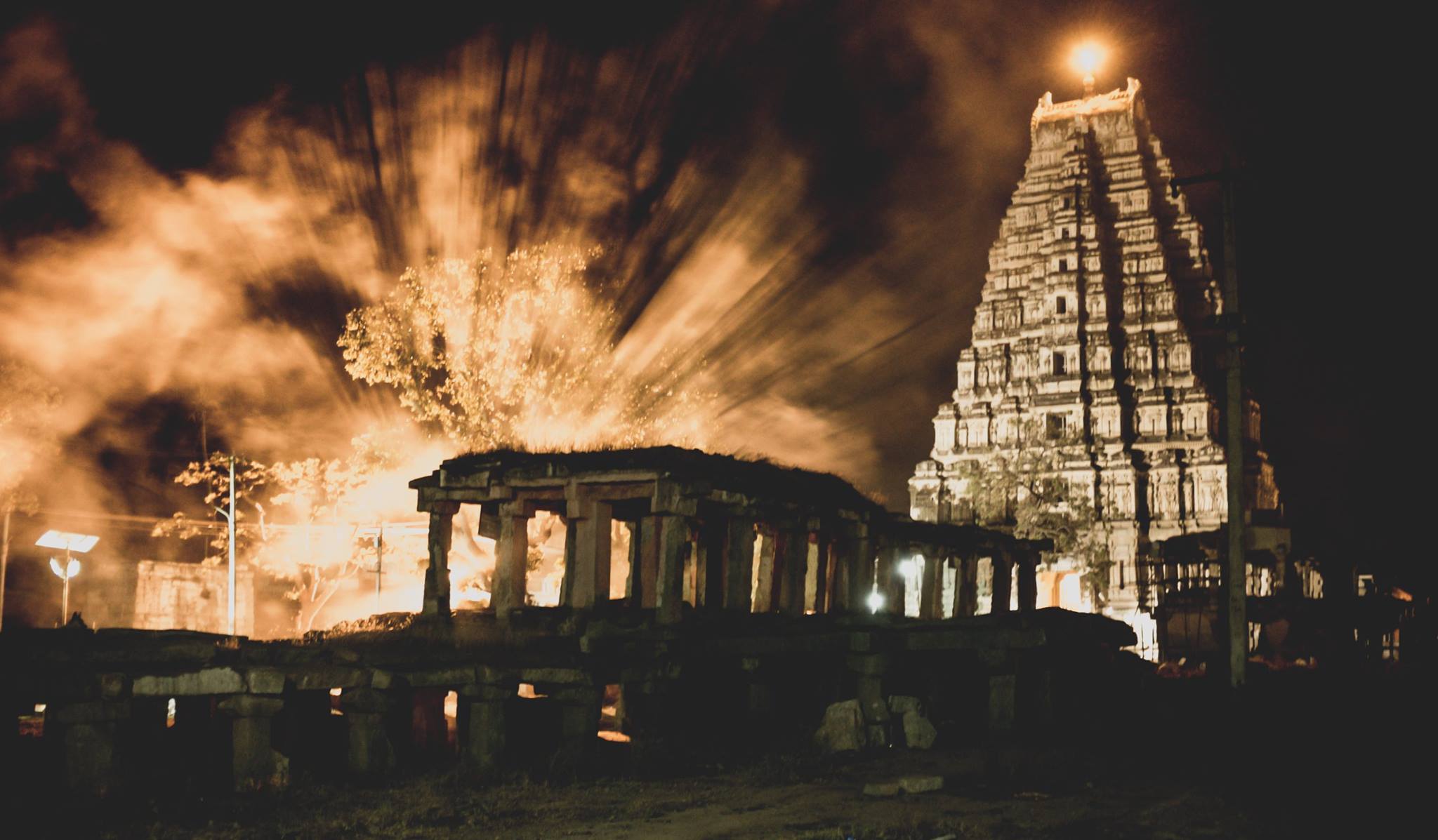 Hampi, situated on the crossroads of historical marvels and laid-back hippie culture is a must visit for your next weekend. The place provides an eclectic mix of all things essential for a perfect holiday. Located at a distance of an overnight journey (that's how to usually measure distance in India) from cities like Mumbai – Hyderabad – Bengaluru, this place surely deserves a place in your bucket list. The best way to reach Hampi is by train, which is undoubtedly the most comfortable mode of transport available in India. Just have a good night's sleep and get down at the Hospet station early morning. The main town Hampi is located about 14 Km from the station and there are plenty of autos plying on that route. Put on your best bargaining hat and you can have this journey at less than 150 bucks (about $2). Alternatively, you can take a government bus, which also assures equally comfortable journey safeguarding you from the intense bite of the sun.
The journey from the station to the town is a picturesque one. For the first half, you would be travelling through a small townlet and even before you realize you are looking at this vast expanse of green pastures. As cool breeze embraces you, the view of open and lush green fields surely acts better than any of the mood uplifting drugs available in the market. Peppered with banana, sugarcane, coconut trees and intermittent sight of villagers grazing their cattle is a something which would definitely fill your heart with unbounded joy. Well, the best part of this journey comes at its fag end, when the scene transforms itself into amazing historical ruins of the long forgotten Vijaynagar kingdom.

Get down at the Hampi bazaar, where you would be greeted by the glimpse of Virupaksha or Pampavathi temple, which acts as the central point of this place. The temple hosts Virupaksha or Lord Shiva, and is considered one of the most sacred atrium over years. Pay your homage by breaking a coconut and take the blessings of the almighty. The temple arena is mostly clean and on festival days you can site elephants blessing the devotees. Situated on the bank of the Tungabhadra River, this temple acts as the starting point for visiting the great monuments of Hampi, which is rightly designated as a UNESCO World Heritage Site. Take the path beside the temple leading to the river and you can catch a boat to go to the other side of the river, which is colloquially known as the 'firangi' or foreigner side. Ample groups of international backpackers who choose to stay on this side, rightfully does justice to the naming of this place. You can either stay here or there is also an option of hotels and home stays located to the right of the Virupaksha temple. It is highly recommended to stay one day on each side of the river to enjoy what both these places have to offer. You can get a decent room for 500 bucks ($8) for a night. After finalizing the hotel, venture out for a gastronomical journey. Multiple eating joints are there serving excellent food, among which 'Mango Tree' deserves special mention. Any binge expedition in Hampi is incomplete, without visiting this place. Great food, superb ambience and abundance of free spirited travellers all around, what more can someone ask from life, or in this case an eatery.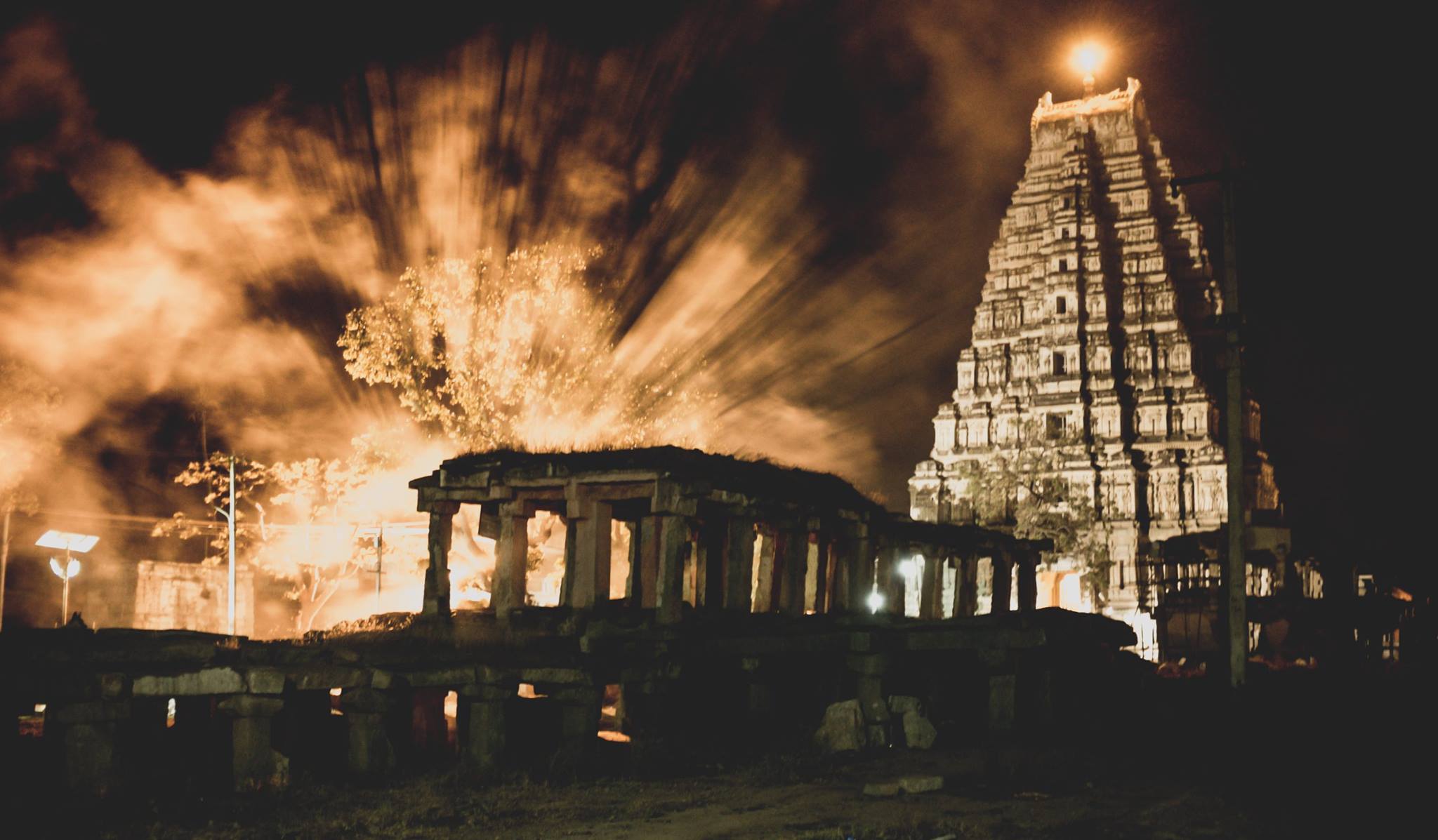 You can either choose to take it slow for the rest of the day doing absolutely nothing (which let me tell you is an excellent option) or you can go and visit the Tungabhadra Dam to catch a beautiful sight of setting sun. Located about 25 Km away and easily accessible by auto, the chromatics of this enormous dam will leave you awestruck. The melancholic hue of the setting sun over the massive water body creates such a magical spell which could not be ignored, even by the most unromantic of the souls. While returning, it is wiser to pick up your poison for the night, since the temple area has restriction on selling of spirits. But do not miss the small yet colourful market around the temple, which lights up this entire area. While you can find a good array of stuff here, you can buy a hat/cap for next day's sun-filled travel from here, giving the rest a miss.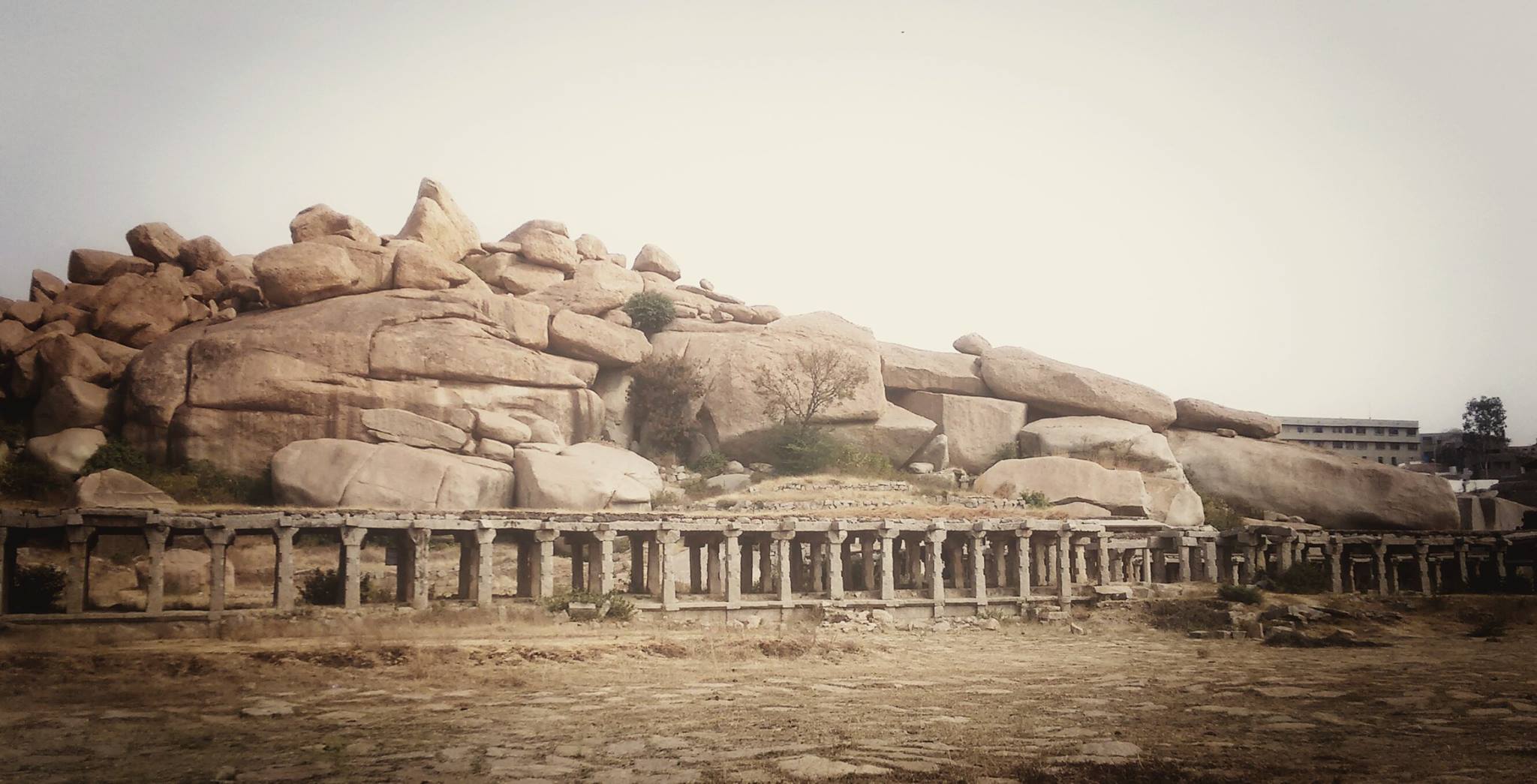 Reserve the second day for exploring the famous ruins of this area which undoubtedly speaks volumes about the architectural brilliance of the people of that age. And when you realize, all this dates back to the 12thcentury, you can do nothing but be astonished. Historically, Hampi had been home to about 50 lakh (5 million) people and used to be the second largest city of the world. Since the places are located a bit far from each other, you can either take a bicycle (advocated for fitter population) or just hire a car/auto for a more comfortable ride. This place has more historical structures than there are IIT tuition centres in Kota, and so it is smarter to stick to the primary locations specified in the guide books. Start with the large monolithic statue of 'Mustered Ganesha' and the area around it. The large boulders creating a bizarre looking landscape and the panorama visible from the top of a small hillock situated there, provides the perfect start to your rendezvous with past. Pass by the Krishna temple and reach your next destination, the shrine of Ugra Narasimha and Badavi Linga. While the former is awe inspiring 22ft statue of human-lion avatar of Vishnu, the latter is the familiar exfoliation of Lord Shiva. Tread further and visit the underground or Pataleswara Shiva temple, followed by the Lotus Mahal, the enormous elephant stable, queen's bath and Mahanavami dibba (platform for celebrating festivals). Watch out for the continuous rows of building or Mantapas which were used as shopping arcade in earlier times, predecessor to the Wal-Mart's of our times. Finally reach the Vithala temple complex, which resonates architectural brilliance, all throughout. Look out for the stone chariot, something which people visiting Konark temple will find striking similarity. All this travel and Hampi as whole, provides excellent photography opportunity. So, all the shutterbugs out there, do remember to carry the best of your lenses. Just one word of caution, the weather even in winter is notoriously hot, and so please be well hydrated. Water, energy drinks, shades are your best friend here.
In the evening, you can travel to the other side and stay overnight there. In case you are planning to come back, make a point to return early as the ferry stops servicing after sunset. You can use inverted umbrella shaped small boats for another couple of hours, beyond that you may need to swim back. The other side of the river provides with a different set of visuals. A truly bohemian and eccentric lifestyle welcomes you. Stay there for amazing breakfasts and the view of paddy fields. It is so refreshing and rejuvenating that all the tiredness from your urban life will slip into oblivion. Just hire a bike and ramble across the streets, just give it in to your carefree soul. You can also go to the Sanapur Lake and enjoy the blissful spectacle of sunset. Nestled in nature, the calming flora and fauna of this place will mesmerize you beyond imagination.
Like all good things, trips like this also need to come to an end and we all need to go back our mundane lives. Trust me on this; it is really going to be very difficult to return from this place, as it leaves such a lingering aftertaste on your mind palette. But, it is memoirs like this which keeps us going. Bring back bagful of good memories to fuel you, until you go out on your next vacation. Till then, savour those great memories and "Be Hampi"!!!
Photos by Abhishek Sarkar