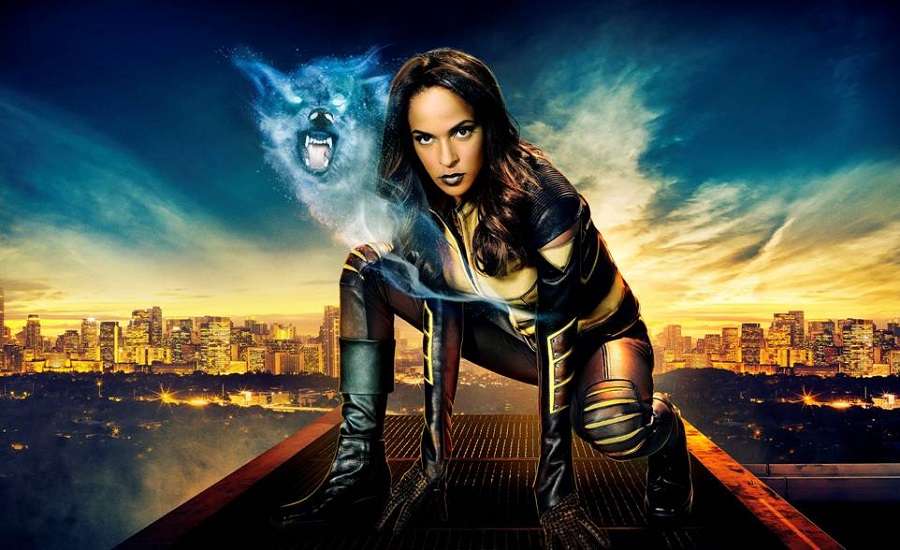 Recently, DC Studios made a six-part animation mini-series on the comic-book character Vixen/Mary McCabe. It also featured animated versions of Flash and Arrow, given the budget the series had a decent success. It was only a matter of time that the character of Vixen makes a live-action debut on DC TV Universe. The upcoming episode of Arrow is set to have Vixen as a guest-star, she is played by Megalyn Echikunwoke (who gave a voice-over of Vixen in animation series). Based on audience response, she may come again in future seasons.
Here is a list of 5 facts that every DC fan must know about Vixen before taking a plunge into the next episode of Arrow:
She has an African Connect
In the ancient Africa, a warrior created a totem that allowed him to harness powers of animal kingdom. He went onto become first African superhero. She lived in the same village as him.
She lost her mother at an early age
Vixen grew up without a mother as she was killed by a group of poachers, she was raised by Reverend Richard of her village. He had the possession of the Tantu totem, later he was killed by his own brother General Maksai who was after the totem.

She went to America only to come back to Africa
She wasn't aware of the power of totem and why reverend's brother was after it so desperately. So she went to America for a normal life, did well and became a businesswoman. When she came to know about totem, she returned to her village, took it from her uncle and became Vixen. 
She was part of Justice League of America & Suicide Squad
She joined JL for a brief period and fought Amazo, then she served in Suicide Squad for a little while, rejoined JLA at the time of Infinite Crisis.

She is one of the most powerful females DC Superhero
There is of close Amazonian Goddess Wonder-woman who can come close to her in terms of superpowers, in one of DC comics storyline she started leeching off powers of super-humans around her, in this state she can mimic meta-human powers of Flash, Kryptonian powers of Superman or Archery skills of Arrow.