News
Television
'Game of Thrones': An Open Letter to George R.R. Martin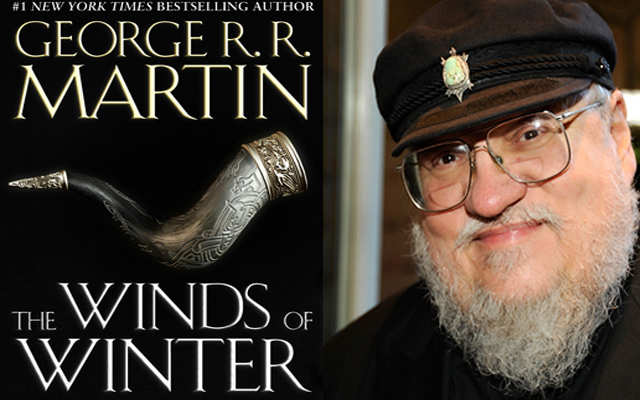 Dear George
We all know now that 'The Winds of Winter,' the sixth book in the award-winning fantasy series "A Song of Ice and Fire", won't arrive until after season six of HBO's adaptation.
In a way, your journal entry was an anticipated one, both because you yourself hyped the update in the preceding days, and also because fans have been waiting with bated breath for any official news, good or bad, on the further adventures of Jon Snow, Daenerys Targaryen, Tyrion Lannister and the other cripples, bastards and broken things populating Westeros and the realms beyond. Now, the official news is here, and it's what fans of the books feared all along. The show will start diving into crucial story territory currently unexplored in the source material, putting every single fan on the same page for the very first time.
For some, it's a devastating development, the kind of news that makes a person hurl a book across the room — as many people did when Robb and Catelyn Stark were betrayed and killed in the pages of A Storm of Swords. But perhaps there's another view worth considering. Perhaps the news isn't as dire as it appears.
To begin with, there is something to be said for the fact that every single fan of this story, reader and non-reader alike, will share the same collective gasps at the plot twists in the coming season of Thrones. The show-only viewers have waited months to find out what will happen next to the seemingly deceased Jon Snow, while readers of A Dance With Dragons have waited since the book's publication in 2011. Now, both parties will discover the answer together.
Most fans agree that Jon will survive his current situation, or at least return in some fashion — but what about characters who won't survive the coming season? Who knows what kind of Red Wedding bombshell might drop in both season six of Thrones and book six of "A Song of Ice and Fire", but people enthralled with the world of Westeros will all find out together on some Sunday night in the not too distant future.
Those kinds of surprises, by the way, have already existed on the show. Think back to "Oathkeeper," the season four episode that showed wicked wildling Craster's infant son turning into a White Walker, courtesy of their horn-headed ruler, the Night's King. The power of the scene certainly registered for non-readers, but it was an absolute jaw-dropper for the readers of Martin's books, seeing something so major happen on the show when such a thing never occurred on the page.
It was an unforgettable moment for those fans, and now, every single episode of season six contains the possibility of similar levels of shock and awe.
Here's to hoping for a great season and book – the best of both worlds.
QuirkyByte sends its regards!!!