News
Television
Arrow Season 4: Almost Confirmed Who Died in that first episode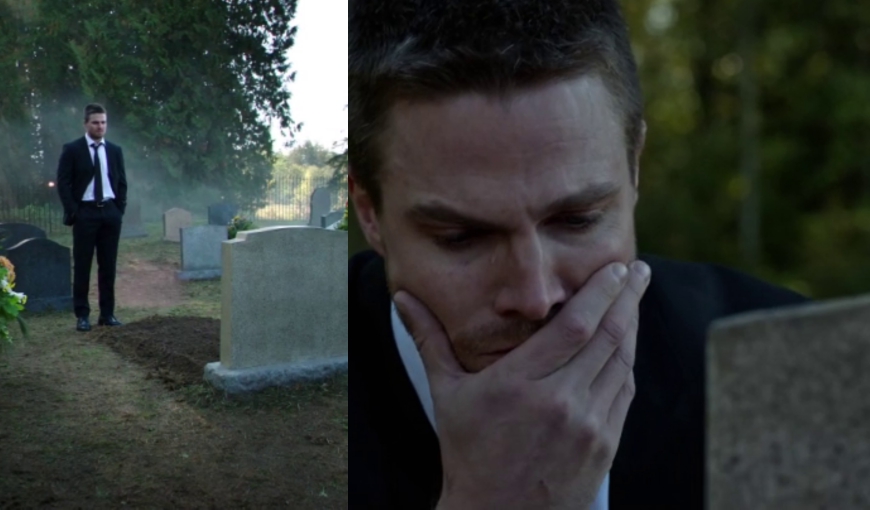 After watching the latest episode of Arrow Season 4, we can easily speculate as to who will die on the show. Some said, it is Felicity, some Thea and a few called the name Lance. Now after the last episode, I am 99.9% sure as to who will die!
Yes, folks its Captain Lance. There were several indications which led to this conclusion. Here are a few:
Damien Darhk has Captain Lance trapped in a vicious trap. Now, Oliver has learned of his meetings with Darhk and he has asked him to stay on the inside. This can get Lance killed. Also, in the episode, Oliver reveals his true feelings for Captain Lance. Oliver tells him that he is a guy who he looks upto. It was very emotional. This almost said, Goodbye Detective!

Sara is alive, but not herself
Laurel brought back Sara, but she isn't herself as the Lazarus Pit changes a person. Sara doesn't remember anything and Lance is about to shoot her as he cannot bear the sight of her daughter like that. Over the next few episodes Sara will get better and join DC Legends, so with both his daughters back, its more and more clear for Lance to die. (couldn't form another sentence, its I don't know weird, but true.)
Lance will Sacrifice himself
In order to protect Oliver or any of his daughters Lance might come in line of fire against Darhk. I can imagine a scene where Darhk has Laurel or Oliver by the screws and Lance comes to their rescue, only do die at the hands of Darhk. Lance will die a hero's death.
Lance will die most likely in the last episode before the Season Mid-Break. Let us know your opinion below: