News
5 Hollywood Celebrities Who Looked Awesome Carrying Cross-Body Bags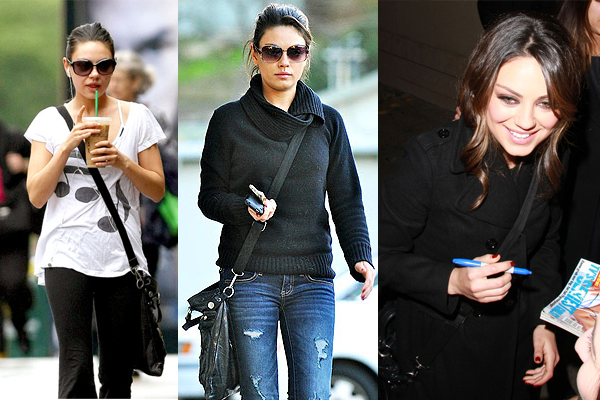 Hello world, I know all of us have problems in carrying our stuff around. We try to get rid of as much stuff as possible, but we are girls and we HAVE to carry bags to keep our essentials. It can be a torture sometimes, taking care of the outfit, heels, hair and in top of that THE STUFF.
Who said you can't carry your stuff and make a style statement? You see celebrities on the red carpet and in movies looking all fabulous, but if you see them on streets or travelling they always carry comfortable bags to dump all their essentials.
Today I will be writing about cross-body bags in particular. Celebs are carrying these bags every day. These bags have not only been hailed for their style quotient, but also for the comfort they provide. The trend never runs out of fashion as it enjoys a sizeable fan following among celebrities all around the world. While you can buy designer bags, you can also settle for the reasonable ones commonly found in flea-markets. Here are a few celebs that were spotted with these comfortable bags.
MILA KUNIS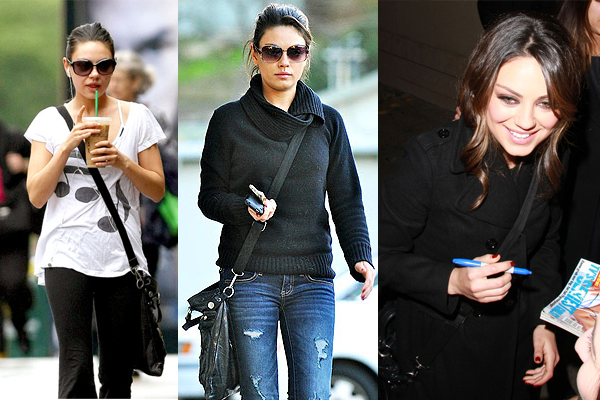 She plays it cool with spacious cross-body bags. She paired it with casual clothes like denims, jeggings, loose tops, sweaters and high buns. It is the best outfit to wear on a daily basis to places where you can dress in a non-formal way. You can sport this look while running errands and what not!
Image source: www.pinterest.com
SARAH JESSICA PARKER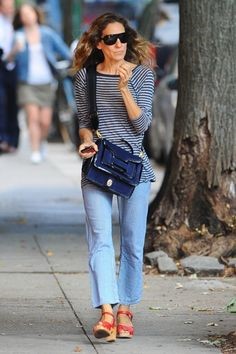 She turns a casual outing into an uber-stylish affair with this dark blue cross-body bag. She wore pipeline jeans with a loose peplum top and sandals. Just like her, you can you can wear casuals and amp up your look by carrying such a bag.
Image source: www.pinterest.com
KOURTNEY KARDASHIAN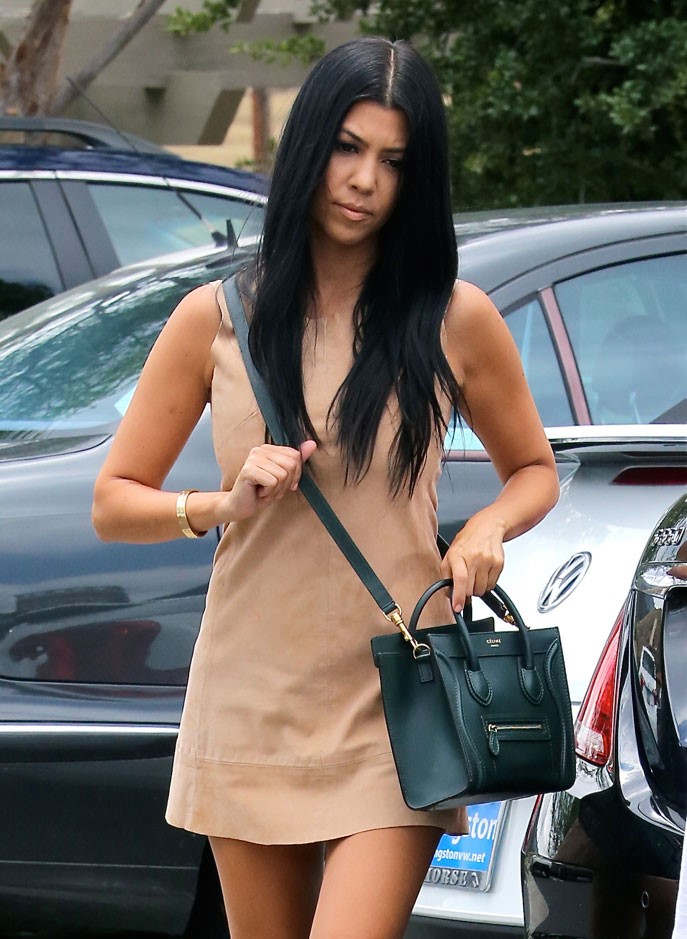 She adds just the perfect amount of glam to her simple and plain dress. It's such a pretty cross-body bag and personally I love the color. It's a dark green mixed with black kind of color. You can carry this kind of bag and accessorize a simple day time outfit.
Image source: www.pinterest.com
JENNIFER ANISTON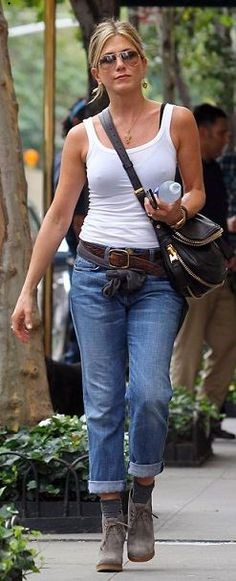 She is the only celebrity who dresses so casually and looks amazing. I feel she loves her comfort. She always wears simple clothes. Jeans, belt, slip, boots, sunglasses and her cross-body bag comprise an outfit that anyone can wear and look fabulous. She raises the temperature with this leather designer bag. You can carry this bag with skirts and dresses too.
Image source: www.pinterest.com
CAMERON DIAZ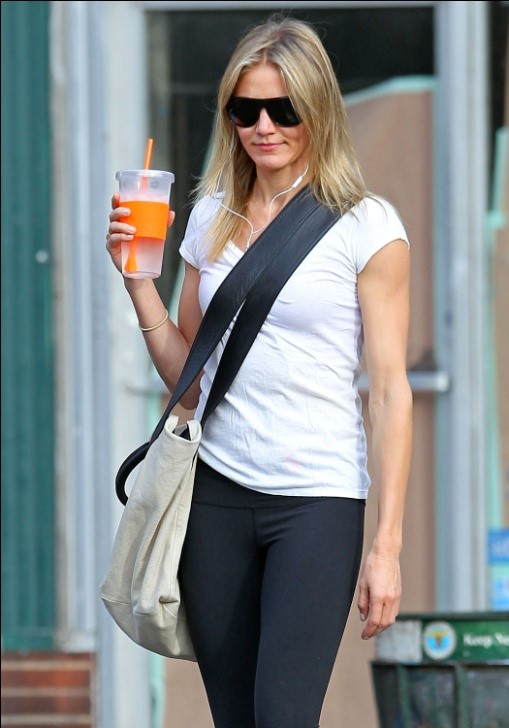 Her sporty and casual outfit looked amazing. Her sporty cross-body bag is a winner and perfect for any fitness freak. You can put all your essentials in one bag and need not worry about them.
Image source: www.popsugar.com