News
Television
Suits Season 5 Episode 2: How Much Money does Harvey Make?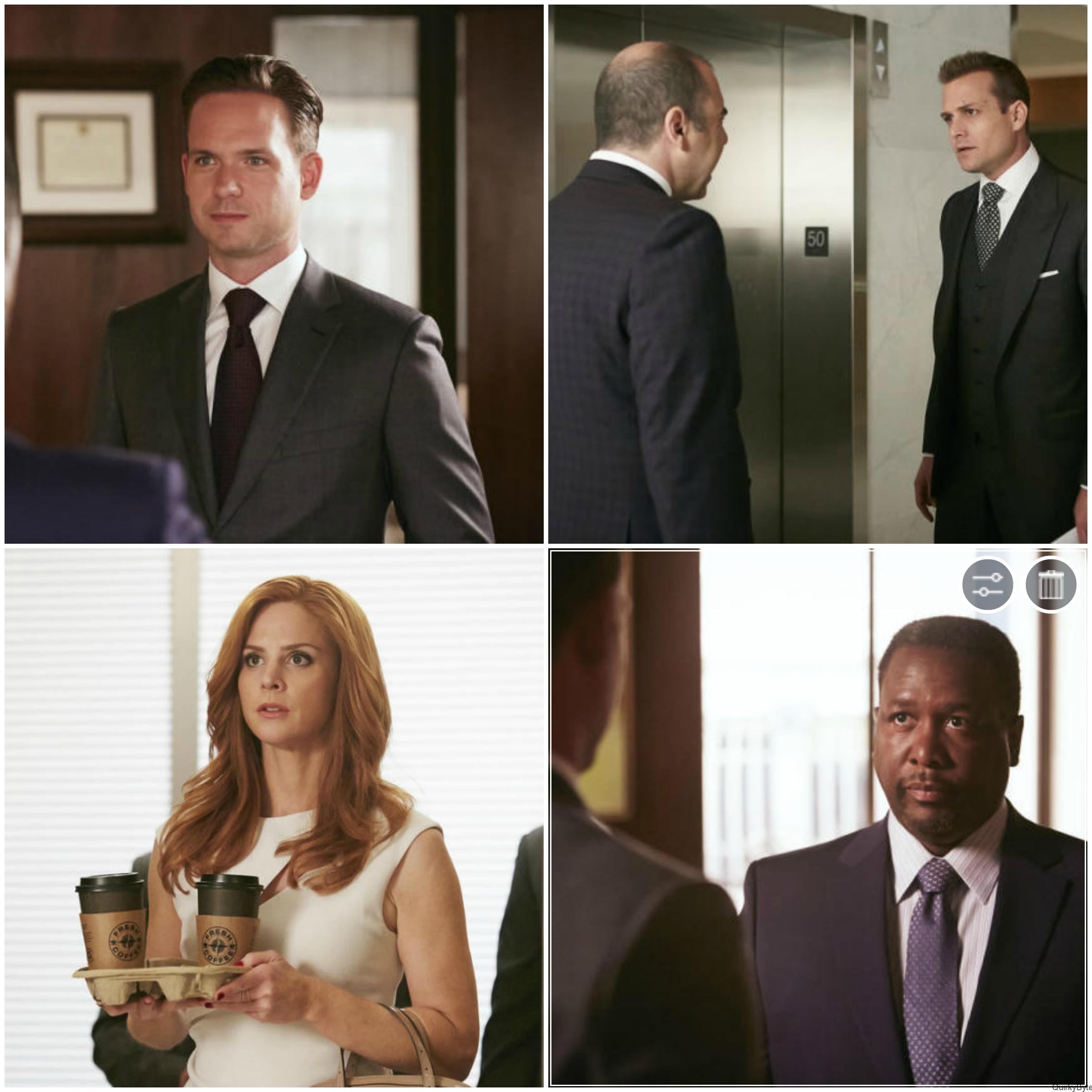 "How much money does Harvey make?" This one question pretty much sums up 'Compensation', the second episode of Suits season 5. Suits has always been about money and 'class'. Well now everyone at Pearson Specter Litt knows what Harvey earns and  is furious with him. But the dissapointing things was that they never declared the number. Every Suitor is wondering what that number is and the sad thing is we may never know. The theme of the second episode revolved around money.
Harvey faces a new war and this time his most trusted lieutenant is missing from the ranks. Yes, Donna Paulsen. Donna tried stopping Louis from making Harvey's earnings public but she wasn't able to do so. Jack Soloff, the new enemy of Harvey was a great addition to the cast. Louis and Jack are now allies and are plaaning to take down Harvey. First step, cut his money supply. We also learned that Harvey was paying Donna's salary all along and she made a hell lot of a money as a legal secretary. The number was so huge that even Louis was shell shocked. But he eventually ends up saying this to which we all must agree,
You can't put a price tag on a woman like that.
Elsewhere Mike meets with old buddy Jimmy who wants him to fight a class action lawsuit. The problem is Jessica won't go for it as the return in punitive damages is very low. Mike contacts his former employer Jonathan Sidwell, but can't convince him to invest in the case. The most interesting element of the show was, Robert Zane. Rachel's father Robert finally started connecting with Mike and he even agreed to fight the lawsuit with him. Other thing which he managed was to get Mike sign a prenup. An interesting conversation with Jessica went as follows:
Jessica: You need to ask yourself how much do you really love Mike?
Rachel: I love him all the way.
And for the last part, Gretchen, Harvey's new legal secretary. She is amazing. She may not be a dynamite in a pencil skirt but she fits the bill, Dependable and Trustworthy. An interesting conversation goes like this,
Gretchen: I prefer my men manly.
Harvey: Am I not manly?
Gretchen: Well, if you have to ask…
Now, I am guessing Harvey's bi-monthly take to be $500k. If you do not agree, put in your amount below in the comments section. Lets see!