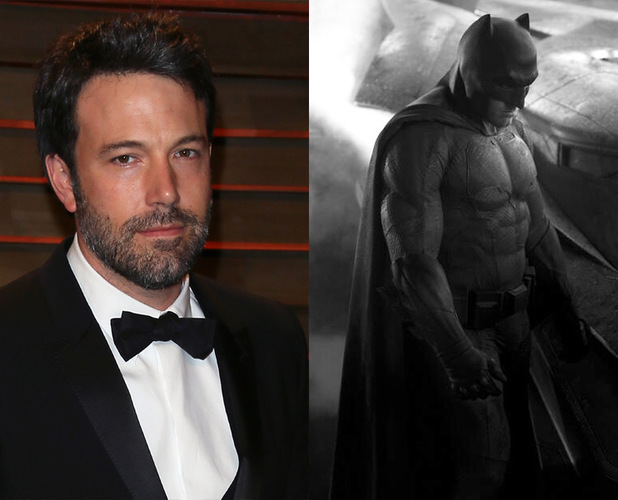 It's not like there wasn't already enough hype about the DC Cinematic Universe.
The latest development in the universe that has confirmed 10 movies on various properties from DC Comics scheduled between 2016 and 2020 sees Ben Affleck take on co-writing, directing and acting duties for a standalone Batman movie tentatively scheduled for either 2017 or 2018. Official confirmation of this arrangement has been a long time coming, with the original 2013 negotiations that saw Affleck take on the mantle of the Dark Knight including a clause that would see him direct a standalone movie at some stage.
Between the March 2016 release of Zack Snyder's 'Batman vs Superman: Dawn of Justice', which shall see Batman take on Superman on the big screen for the first time, and the unnamed Affleck project, the actor-director shall reprise the role in Snyder's 2017 follow-up, 'Justice League Part One', direct 'Live by Night', based on the Dennis Lehane novel, in late 2016, and then return in front of the camera in a reunion with 'Gone Girl' director David Fincher and writer Gillian Flynn for a loose remake of 'Strangers on a Train'.
Unlike the initial public outrage following the announcement that Affleck would take over from Christian Bale to play The World's Greatest Detective, this move is expected to be received positively. Affleck's career in the director's chair has been outstanding so far, with each of his three ventures — 'Gone Baby Gone' (2007), 'The Town' (2010), and 'Argo' (2012) — receiving critical acclaim. 'Argo' won the Academy Award for Best Picture, and Affleck won a spate of Best Director awards, including the Golden Globe, Directors Guild of America, Critic's Choice and BAFTA awards, despite not being nominated in the same capacity at the Academy Awards. The gritty undertones and deeply-layered character development seen throughout his movies make him an ideal choice for a Batman movie that shall carry on from the events of the preceding Snyder movies.
Affleck will team up with Geoff Johns, DC Comics' Chief Creative Officer, to co-write the movie. Johns is a veteran of the comic book industry, with credits across a number of popular DC characters such as Batman, Superman, Green Lantern, Aquaman, and the Flash to his name. He is currently serving as Executive Producer on 'Dawn of Justice', and is rumored to have an excellent relationship with Affleck. The two are expected to complete a script for the movie by the end of this summer, before Affleck begins work on 'Live by Night'. Given Johns' participation in the writing process, it seem likely the script will re-visit the character's past, possibly along the lines of Johns' 'Batman: Earth One' graphic novels.
DC are expected to officially announce the arrangement during Saturday's Comic Con panel.