News
8 Heroic Pet Stories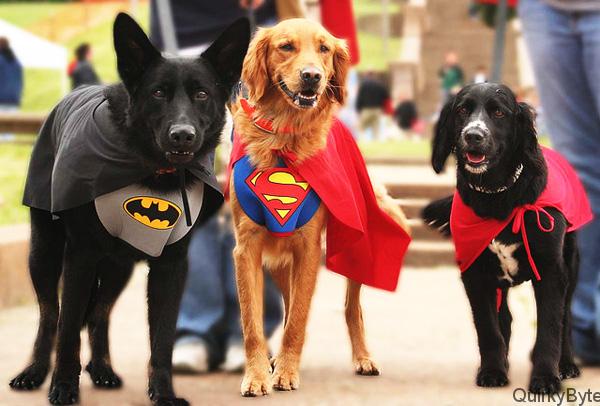 Man domesticated the first animal, a dog, as far back as 18,000 to 30,000 years ago. It is believed that this special relationship began long before humans started using agriculture, and preceded other animals by several millennia.
Over the years, many species of animals and man have learned to co-exist, providing each other with companionship and safety. In many homes, the household pet is regarded as a member of the family and stories of courageous deeds have surfaced time and time again.
Here are 8 examples of bravery performed by our two and four-legged friends.
1) Max
Meet Max, he woke up his 80-year-old owner by tugging on his arm. A wall heater had apparently malfunctioned and the senior citizens apartment was filling with carbon monoxide. Both escaped without injury.
2) Ace
Ace woke up his deaf, 13-year-old owner up after the house they were in caught fire. It was the first time the boy had been left home alone and he fell asleep without his hearing aids in. Both the dog and his owner escaped uninjured.
3) Lefty
4 armed men broke into a home in Virginia. This courageous pit bull jumped in front of a bullet that was intended for her owner. The intruders ran away and the family was safe. Lefty, however, was seriously injured and her right leg had to be amputated. She has made a complete recovery, but the police are still investigating the crime.
4) Khan
Khan lives in Australia and he was watching the families 17-month-old daughter Charlotte outside. He started snarling when he noticed a venomous King Brown snake under the house. Khan tried to nudge the toddler away from harm, but when she didn't move, he picked her up with his jaws by the diaper and tossed her aside. The activity startled the snake, which bit Khan's paw. He was treated with anti-venom and everyone is safe and sound.
5) Tommy the Cat
Tommy's owner has osteoporosis and has suffered several mini-strokes. He lives alone with Tommy, his cat and had apparently tried to teach the feline how to call 911 on his phone. He didn't think that it had worked.
One morning the owner fell down before he had a chance to put his medic-alert bracelet on. He lay in the bed and his wheelchair and yelled in vain for help. To his surprise, the police showed up shortly and said that they were responding to a 911 call. Tommy proved that he had been paying attention to his lessons and placed the call.
6) Smudge
Smudge's owner is 5-year-old Ethan. While Ethan was playing in front of his house, a group of 3 bullies came up and started teasing the boy. Things escalated until one of the bullies pushed the boy to the ground. At that point, Smudge jumped on the offender's chest, knocking him backward and the bully ran away crying. Smudge sleeps outside Ethan's door and keeps a watchful eye open, ready to jump again should any trouble erupt.
7) Willie
Willie is a talkative Quaker Parrot. One day Willie and the household's 2-year-old girl Hannah were watching cartoons as the mom was doing dishes. Suddenly Willie started squawking and screeching "Mama, baby!" The mother ran into the room to find little Hannah turning blue, clutching a half-eaten Pop-Tart, she was choking. Luckily the mother was able to dislodge the food and everyone is doing well now. Side note, The family has never gotten Willie to repeat "Mama, baby!" again.
8) Tonk
Tonk and his owner Erin Bolster worked as trail guides in Glacier National Park. It was business as usual for  the pair as they led a group through the scenic trails. Suddenly, an 800-pound grizzly charged out of the brush and zeroed in on an 8-year-old rider. All the other horses panicked and ran away. Except for Tonk and Erin, they charged the grizzly and after 3 attempts, managed to save the boy from harm.
We love our pets. They have an unconditional love for us that can never compare to humans. Every day, somewhere, a pet has sacrificed itself for its master.
Some people call them miracles. I call it love. If you are lucky enough to still have your pet, give him/her a scratch for me. Hopefully, it will never have to save you from harm, but if disaster strikes, know that it is there for you.