News
3 Cheap Villas in Seminyak, Bali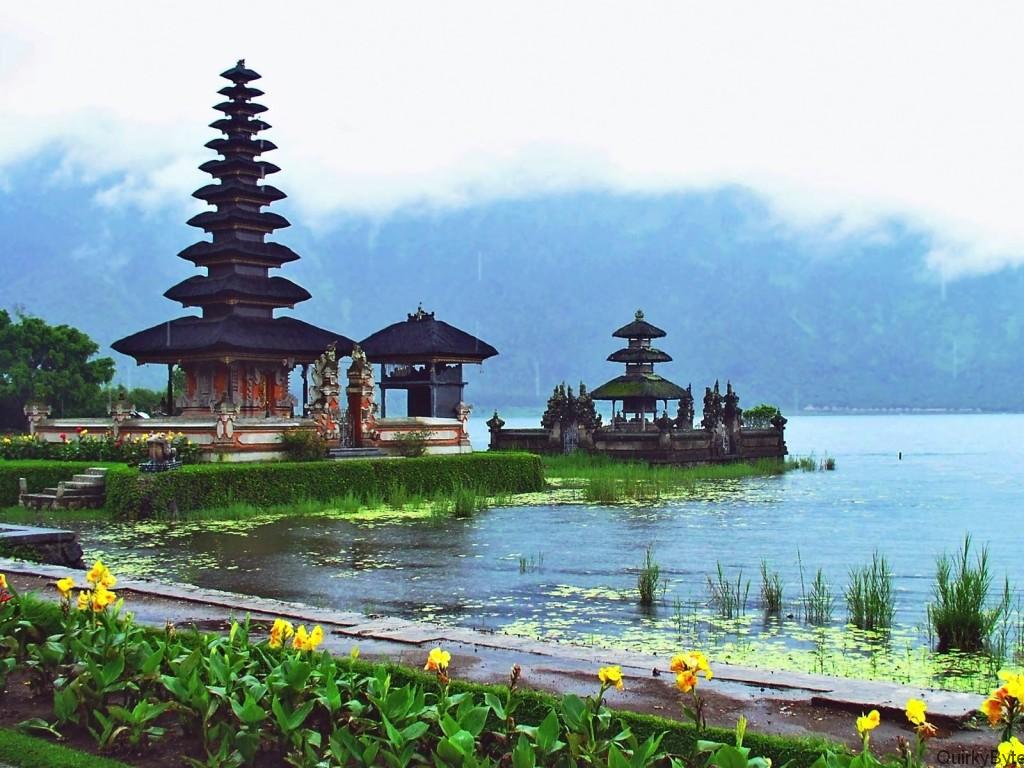 Bali is located in Indonesia, South East Asia. It is well known as a heaven for the surfers. Bali is one of the best romantic places in the world. A perfect place to release your stress because of working. A relaxing place for your honeymoon or holiday with your family.
Not only because of the beautiful nature places, unique culture, and warm-hearted people, but also because Bali offers you many beautiful accommodation choices for your holiday.
But do you think it's too expensive to spend your holiday in Bali? No! You can go to Seminyak. A nice area in Bali, only 1 km far from a beautiful beach. Some nice bars can be found in this area. We will give you 3 cheap villas recommendation you can choose for your sweet escape in Bali :
Villa Max, Seminyak, Bali, Indonesia (Rate : $ 38 / person)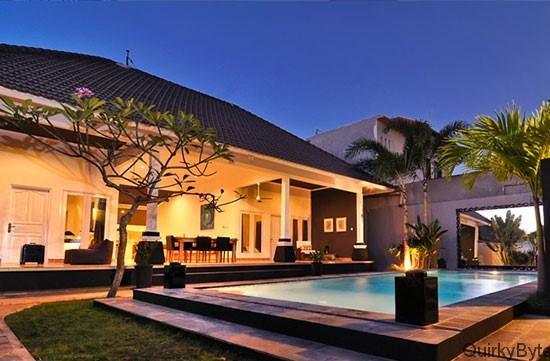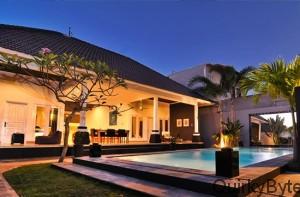 Villa Max is located in Seminyak, Bali. This is a strategic area in Bali. You can easily go to some beautiful places from here. A beautiful beach in Seminyak is a perfect option to see the sunset.
3 bedrooms villa with a private pool is the facilities you can get in this villa. This villa has 2 semi-open bathrooms with a bathtub inside It's located only 7 km far from Denpasar International Airport. With only $ 38 / person, you can also get those facilities and strategic location for your holiday.
Villa Matt, Seminyak, Bali, Indonesia (Rate : $ 41 / person)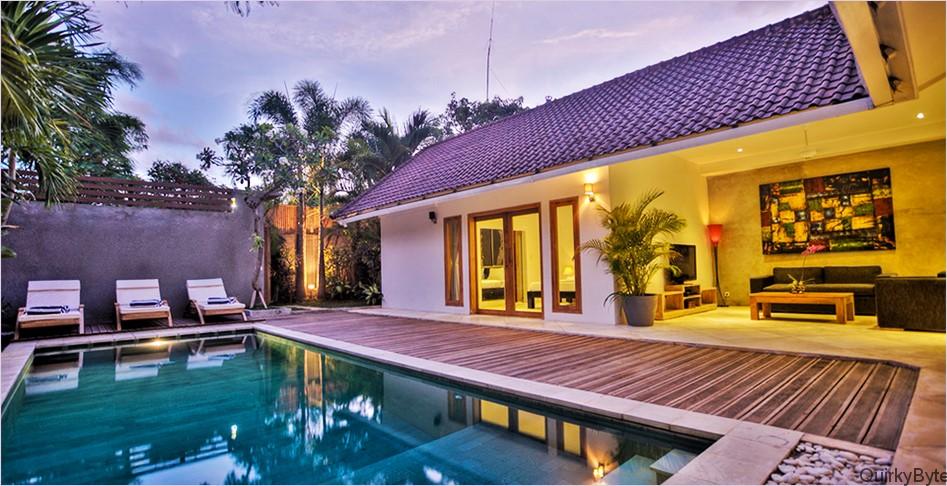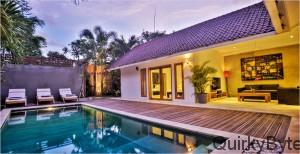 Villa Matt has a modern pool style and relaxing chairs on the side of the pool. A cheap villa with nice exterior and interior. 3 bedrooms are available in this villa. A semi-open living room concept gives you fresh atmosphere. A warm conversation with your family can be made from comfortable sofas in the living room. A kitchen for cooking and a dining table for 6 people is provided inside.
You only need to spend $ 41 / person to stay in this villa for a night. Quite affordable for a villa in a strategic place, on the heart of Seminyak, Bali. It takes only 1 km to go to a beautiful beach for relaxing.
Villa Amsa, Seminyak, Bali, Indonesia (Rate : $ 40 / person)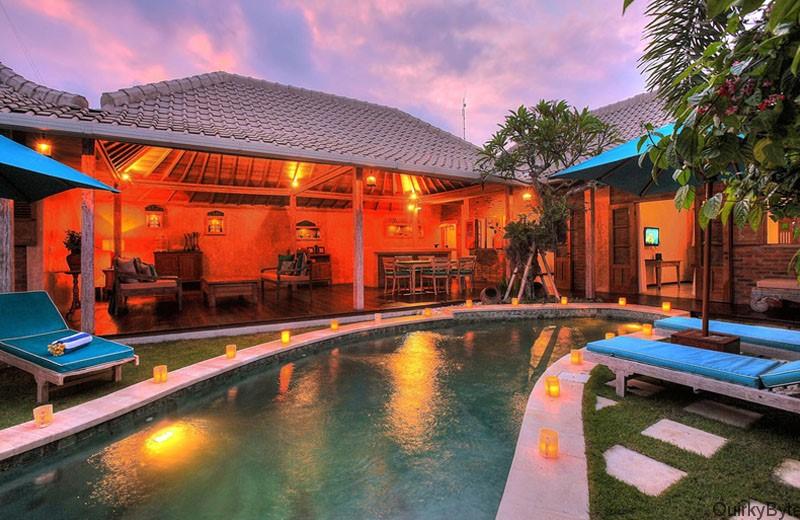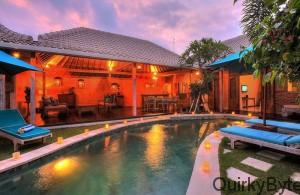 A traditional Balinese style villa with a romantic pool inside. The villa has 3 delightfully decorated bedrooms with a master bedroom having a king sized bed and all rooms with plush linen. The swimming pool looks beautiful because of the curves, not only rectangle like swimming pool in common. The furniture looks luxury with some traditional Balinese patterns. Bricks wall and wooden decorations show you an exotic charm. Some romantic candles can be placed on the edge of the swimming pool, it's really romantic for a night swim with your lovely person.
Double Six beach is just 5 minutes away from this villa. Some bars and restaurants are pretty close if you want to feel a different atmosphere.
A nice staff gives you a great deal and service. With all the facilities of this villa you only need to spend $ 40 / person to stay in Villa Amsa, it makes Villa Amsa is a perfect place to stay for your family.